Why More Employers Are Skipping Drug Tests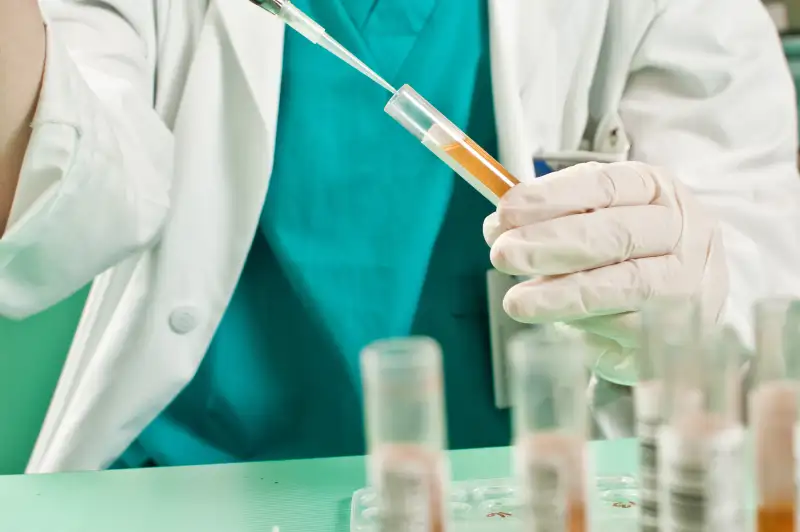 ElMiguelacho—Getty Images/iStockphoto
Employers are struggling to hire workers in the tightening U.S. job market. Marijuana is now legal in nine states and Washington, D.C., meaning more than one in five American adults can eat, drink, smoke or vape as they please. The result is the slow decline of pre-employment drug tests, which for decades had been a requirement for new recruits in industries ranging from manufacturing to finance.
As of the beginning of 2018, Excellence Health Inc., a Las Vegas-based health care company with around 6,000 employees, no longer drug tests people coming to work for the pharmaceutical side of the business. The company stopped testing for marijuana two years ago. "We don't care what people do in their free time," said Liam Meyer, a company spokesperson. "We want to help these people, instead of saying: 'Hey, you can't work for us because you used a substance,'" he added. The company also added a hotline for any workers who might be struggling with drug use.
Last month, AutoNation Inc., the largest U.S. auto dealer, announced it would no longer refuse job applicants who tested positive for weed. The Denver Post, owned by Digital First Media, ended pre-employment drug testing for all non-safety sensitive positions in September 2016.
So far, companies in states that have legalized either recreational or medicinal marijuana are leading the way on dropping drug tests. A survey last year by the Mountain States Employers Council of 609 Colorado employers found that the share of companies testing for marijuana use fell to 66%, down from 77% the year before.
Drug testing restricts the job pool, and in the current tight labor market, that's having an impact on productivity and growth. In surveys done by the Federal Reserve last year, employers cited an inability by applicants to pass drug tests among reasons for difficulties in hiring. Failed tests reached an all-time high in 2017, according to data from Quest Diagnostics Inc. That's likely to get worse as more people partake in state-legalized cannabis.
"The benefits of at least reconsidering the drug policy on behalf of an employer would be pretty high," said Jeremy Kidd, a professor at Mercer Law School, who wrote a paper on the economics of workplace drug testing. "A blanket prohibition can't possibly be the most economically efficient policy."
Companies are having a hard enough time hiring, with unemployment hovering around 4 percent. "Employers are really strapped and saying 'We're going to forgive certain things,'" said James Reidy, a lawyer that works with employers on their human resources policies. Reidy knows of a half-dozen other large employers that have quietly changed their policies in recent years. Not all companies want to advertise the change, fearing it might imply they are soft on drugs. (Even former FBI director James Comey in 2014 half-joked about the need for the bureau to re-evaluate its drug-testing policy to attract the best candidates.)
Why the change? Pre-employment testing is no longer worth the expense in a society increasingly accepting of drug use. A Gallup poll in October found that 64% of Americans favor legalization. That's the most since the company first started asking the question in 1969, when only 12% supported changing the plant's status. Drug tests costs from $30 to $50 a pop, but the potential costs to an employer are far greater than the actual test.
In addition to helping ease the labor market, eliminating drug testing could have even broader benefits for the economy, said Kidd. Employers could hire the best, theoretically most-productive workers, he said, instead of rejecting people based on their recreational habits. Companies have said they lose out to foreign competitors because they can't find people who can pass drugs tests, a particularly acute problem in the areas most affected by the opioid crisis.
Some jobs, such as those involving the use of heavy machinery, will always require drug tests. Excellence Health still drug-tests any employee working on a government contract, even in states where weed is legal. Companies are also reserving the right to test after an accident or if an employee comes to work notably impaired.
Not all companies are ready to change course. Restaurant Brands International Inc., which owns Burger King, hasn't altered its corporate marijuana policy, said Chief Executive Officer Daniel Schwartz. Ford Motor Co. still treats pot as an illegal substance, according to a company spokeswoman.
Weed-averse employers have a notable ally: Attorney General Jeff Sessions. A longtime opponent of legalization, Sessions rescinded in January the Obama-era policies that enabled state-legalized cannabis industries to flourish. The uncertainty caused by the Justice Department's actions may discourage companies from making changes.
Employers can also get discounts on workers' compensation insurance for maintaining a "drug-free workplace" by, in part, drug-testing workers. But the types of workplaces forgoing pre-employment tests already enjoy relatively small savings. A job in an office setting, for example, won't have very many workers' compensation claims, compared to a factory. The money saved by meeting the qualifications for a drug-free zone isn't worth it.
"We assume that a certain level of employees are going to be partaking on the weekends," said Reidy, the employment lawyer. "We don't care. We're going to exclude a whole group of people, and we desperately need workers."