Why the EpiPen Price Scandal Sums Up Everything We Hate About Big Business & Politics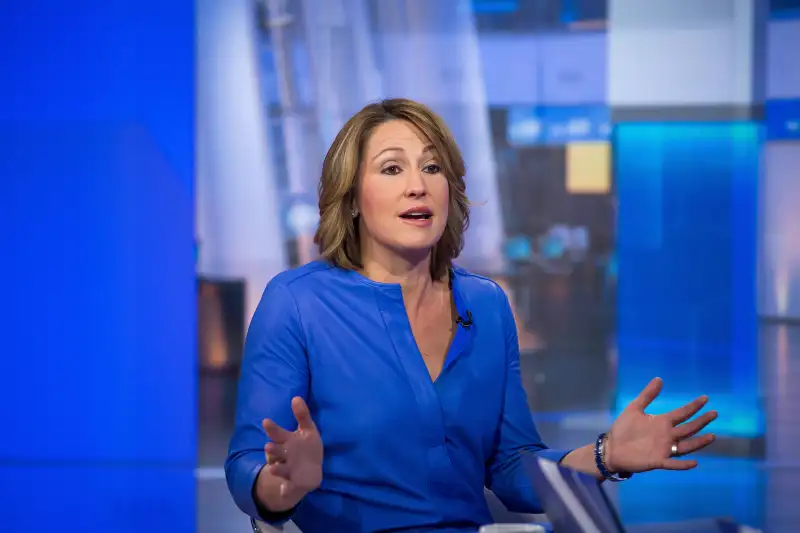 Michael Nagle—Bloomberg via Getty Images
On Wednesday afternoon, the House Committee on Oversight and Government Reform is hosting a hearing on EpiPen price increases. The meeting follows weeks of reports about outrageous price increases for the life-saving medication, an auto-injection system that provides a dose of epinephrine to ward off anaphylactic shock that can occur during an allergic reaction.
Top executives at Mylan, the pharmaceutical company that owns EpiPen, reportedly reaped in nearly $300 million in compensation from 2011 to 2015. The fat payoffs rolled in during a period when the list prices for EpiPens soared, increasing over 500% in about a decade. Today, EpiPens, which cost Mylan around $30 to produce, go for over $600 before coupons or rebates.
When Mylan CEO Heather Bresch testifies before the House committee on Wednesday, she will defend the company's actions and try to justify what surely seem like outrageous, unsubstantiated price hikes to the average consumer. But Bresch's testimony, and the EpiPen pricing scandal in general, shouldn't be viewed as just another CEO put on the hot seat to explain her company's questionable (to put it mildly) behavior. Bresch has powerful family ties that give the indication she's the ultimate insider, feeding into many Americans' beliefs that Washington, D.C., and big business are in bed together--and that it's the average Joe who pays through the nose as a result.
As Chris Cillizza of the Washington Post put it, the EpiPen pricing scandal—featuring a CEO whose dad is a U.S. Senator and whose mom oversaw a national school board group that launched a broad campaign to require EpiPens in schools—should provide "some sense of how most of the country views Washington — as a place where everyone knows one another, and they all feather one another's nests."
Read Next: What Mylan CEO Heather Bresch Will Tell Congress About EpiPen Price Hikes
Here are some reasons why the EpiPen scandal epitomizes what's wrong with Big Pharma and Washington, in many Americans' eyes today:
Denial of Responsibility
Rather than own up to the idea that it was absurd and unfair to jack up EpiPen prices by 600% or so in the course of a decade, Bresch's initial reaction to criticism over the matter was to blame Obamacare and the rise of high-deductible health insurance plans. The fault lies in "a broken system," she said, while failing to mention that this system also allowed her pay to increase 700%, from $2.5 million to $18 million.
Bresch's father, U.S. Sen. Joe Manchin (D-WV), also said his family bore no responsibility for the matter. He even said he had no clue about how the business his daughter runs works. "We make a point ever since I've been in this position, and when I was governor, we made a point, we just didn't get involved. It's so convoluted. I don't understand," he said to Bloomberg while defending his "compassionate and generous" daughter. "To get into something you don't understand and your daughter being in this type of industry it was best I stayed away."
Stealth Efforts to Boost Sales
While Bresch's father may not have directly been involved with campaigns that boosted EpiPen sales, her mother apparently was. USA Today reported this week that Gayle Manchin "spearheaded an unprecedented effort that encouraged states to require schools to purchase medical devices that fight life-threatening allergic reactions" such as EpiPen when she took over as head of the National Association of School Boards in 2012.
Mylan significantly increased lobbying efforts from 2010 to 2014, and it has given away hundreds of thousands of EpiPens to schools nationwide.
[UPDATE: Mylan asked us to clarify the terms of its agreements with schools that received free EpiPens. "Each school year, schools are eligible to receive at no cost four EpiPen devices, and during the school year, Mylan will replenish at no cost an EpiPen device obtained through the EpiPen4Schools program that was used to respond to a life-threatening allergic reaction," a Mylan statement explained. In the recent past, if a school chose to purchase additional EpiPens, "it had two options: it could pay a highly discounted price, or it could pay an even more deeply discounted price if the school certified that it would not purchase competitive products to EpiPen over the following twelve months. Schools that chose not to take advantage of the larger discount provided under the program could still receive discounted rates for the purchase of pens. Again, no such certification exists in the program as it operates today."]
"It's kind of like the first hit's for free," Nicholson Price, an assistant professor at the University of Michigan Law School, explained to Kaiser Health News. "You want to start people off with your product, and getting these products in at schools is a great way."
Read Next: Cheaper EpiPen Alternatives You Can Buy Right Now…Plus More Coming Soon
Medicare spending on EpiPens has skyrocketed too: From 2007 to 2014, government spending on the medication rose 1,151% during a period when the number of EpiPen users increase only 164%, according to a Kaiser Family Foundation report.
Meanwhile, for months Mylan has been lobbying politicians to try to get the EpiPen on a special federal preventive list, which would ensure all health plans would cover prescription costs for patients. As the New York Times reported, if such a strategy is successful, Mylan "would be able to continue charging high prices for the product without patients complaining about the cost."
Tone Deafness About Those Truly Impacted
"No one's more frustrated than me" about high EpiPen prices, Bresch told CNBC in late August, when Mylan was announcing an expanded rebate program to lower costs for some prescription holders. (When that effort didn't stem criticism, Mylan followed up by launching a generic EpiPen retailing for $300 as well. With the original EpiPen and a knockoff on the market both from Mylan, the company could actually make more money than before, amazingly.)
Mark Kenton, an emergency room doctor at Mercy Medical Center in Springfield, Mass., begged to differ with Bresch's statement in an open letter on Facebook he wrote to her.
Read Next: Here's Mylan's Latest Strategy to Make You Shut Up about High EpiPen Prices
"You have never watched your own child, while on vacation, eat a peanut butter sandwich, which they have done so many times before, but breakout in a severe rash and receive a prescription for an epipen, only to be told that the pharmacy doesn't take accept your insurance and you have to pay $500 out of pocket for a potential life saving medicine," Kenton wrote. He continued in his address directly to Bresch, while asking her to justify EpiPens' price increases, as well as her own salary:
Perhaps, Kenton wrote, the parents and health care workers who struggle every day with the insane costs of EpiPens are just a little more frustrated than Bresch is with the situation.