10,000 Perfect Reviews Don't Lie: These Orthopedic Pillows Are 'Godsends' — and They're 30% Off Today!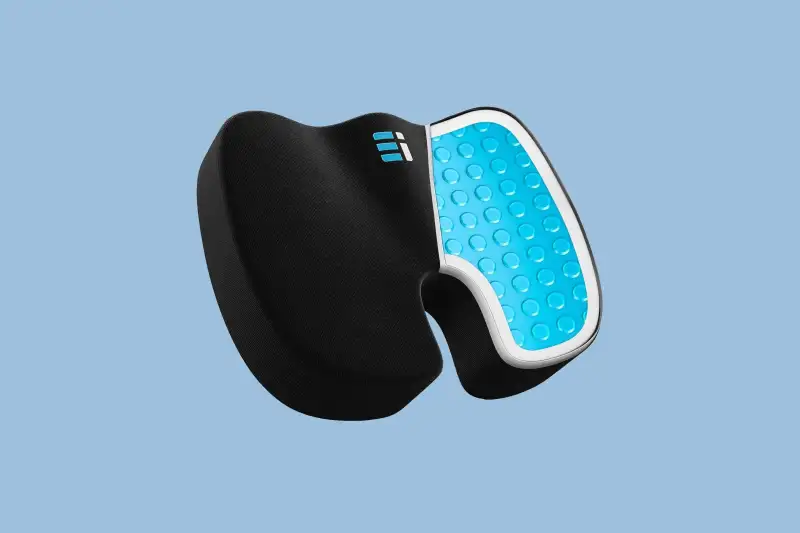 Making sure your body has the right support throughout the day can help reduce aches and pains and alleviate discomfort. Whether you need physical relief due to a medical condition or just want a bit of extra comfort, these amazing deals on orthopedic pillows from Ergonomic Innovations can help make it happen.
From chronic back and neck pain to sciatica and post-surgery healing — these orthopedic cushions offer an excellent solution. And with over 10,000 reviews and a 4.9/5 star rating, it's undeniable that customers love these supportive pillows. Not only will they improve your comfort levels and give you some much-needed relief, but they're also on sale for up to 30% off right now!
Ergonomic Innovations Orthopedic Donut Pillow: $49.95 (was $69.95)
Physical Therapist-endorsed and trusted by over 500,000 customers, Ergonomic Innovations' donut pillow is lightweight, portable, and provides generous dimensions and a supportive foam core for relief from tailbone pain, hemorrhoids, sciatica, and post-surgery pain. This is an extremely supportive cushion, and it makes for a great gift too.
Ergonomic Innovations Orthopedic Seat Cushion: $43.95
Ease lower back pain, sciatica, and tailbone discomfort with Ergonomic Innovations' gel-enhanced memory foam seat cushion, designed to provide orthopedic support and comfort for long-term sitting. You can sit in comfort at home, at the office, or even in the car. It's proven to take the pressure off so you can relax and enjoy the relief.
Ergonomic Innovations Wedge Seat Cushion: $67.45 (was $84.95)
Stay comfortable and cool wherever you go with this memory foam car seat cushion from Ergonomic Innovations, featuring a dual-layer soft memory foam and polyurethane lumbar support pad. The breathable mesh will help you keep cool so you won't feel stuffy. It can also be used in the office for relief from long hours. No matter where you sit, you're sure to feel relief.