Why Getting off Your Bottom Is Good for Your Bottom Line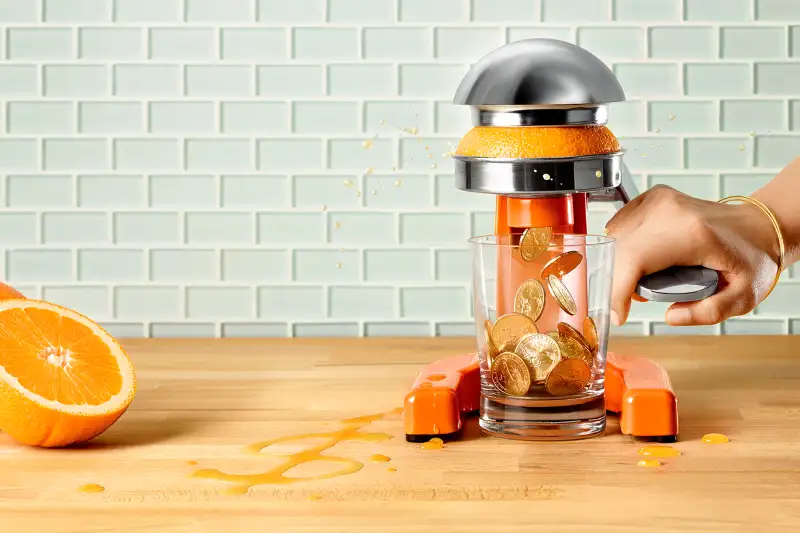 Photograph by The Voorhes for Money
When you think about money, how well you slept last night or how often you get to the gym may not be top of mind. Think again. A wealth of research points to a rich connection between your health and your finances. Some of it is obvious: When you smoke you can burn through thousands a year on cigarettes. If you struggle with your weight, you're more likely to have the kinds of chronic conditions—high blood pressure and diabetes, say—that lead to higher long-term medical bills, leaving you with less to save for retirement.
Other connections may be more surprising. A full night's sleep has been linked to 5% higher pay. Regular exercise fattens paychecks by 7% to 12%. Stressing about money means more sick days from work. "Take charge of your body, and it will have more of an impact than you would think on your finances, your psyche, and your overall quality of life," says Ron Mastrogiovanni, founder and CEO of HealthView Services, a Danvers, Mass., company that provides retirement health care cost data and tools to financial advisers.
"Those who are fortunate enough to stay healthy are likely to do better financially," says James Poterba, a professor of economics at MIT, who studied household assets by health status using data from the early 1990s to 2008 (see graphic below). "The healthiest people in their fifties had more than double the assets of the least healthy, and this wealth gap only grew."
When you're fit and healthy, you can cut health care costs, raise your game at work, and stay employed longer—a boon to your retirement. In fact, Carolyn McClanahan, a physician and financial planner in Jacksonville, works well-being into her financial plans, telling clients how improving their health can boost their bottom lines, whether that's losing weight to save on life insurance or managing a chronic illness to avoid a costly hospitalization. "If you show people the money, they'll make a change," she says.
Your employer may show you the money, too, if you're trying to quit smoking, eat better, lose weight, or more. According to a 2016 survey by the National Business Group on Health and Fidelity Investments, 84% of companies plan to continue or expand workplace wellness programs over the next few years. You can earn an average of about $650 for taking part, plus you may get access to free or low-cost coaching and classes. "They're beginning to look at investments in employee well-being the same way they'd look at investments in training or safety," says Brian Marcotte, president and CEO of the NBGH.
In our "Get Healthy, Get Wealthy" package you'll learn the surprising ways your health is interwoven into your financial life, the most effective ways to fix what ails you for little or no money, and the help that's worth paying for. Of course, you can't control every aspect of your health— genes and luck matter, too. Going to the gym and eating fruits and vegetables are no guarantees. Similarly, sleeping eight hours a night or losing 20 pounds won't automatically put more money in the bank. But a head-to-toe plan will give you a good shot at getting your health and finances into peak form.