Home Sales Surge Is Good News for the Economy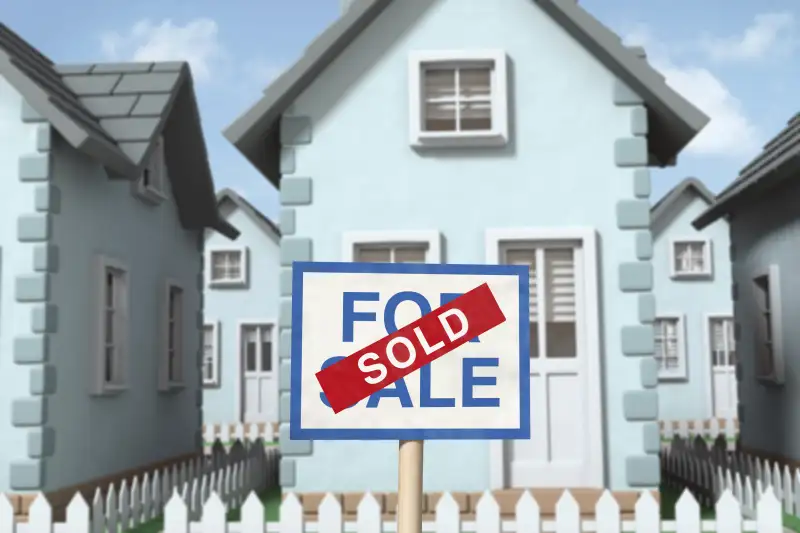 Dimitri Vervitsiotis—Getty Images
U.S. home resales rose in June to their highest level in nearly 8-1/2 years, a sign of pent-up demand that should buoy the housing market recovery and likely keep the Federal Reserve on track to raise interest rates later this year.
The National Association of Realtors said on Wednesday existing home sales increased 3.2% to an annual rate of 5.49 million units, the highest level since February 2007.
"The economy really has the wind at its back now," said Chris Rupkey, chief financial economist at MUFG Union Bank in New York.
Home resales this year are on track to record their biggest gain in eight years, the NAR said.
Economists had forecast sales rising to an annual rate of 5.40 million units last month. Sales were up 9.6% from a year ago.
June's solid home sales report came on the heels of last week's strong housing starts and building permits data. A tightening labor market is starting to push up wages, helping to boost demand for housing, especially among young adults.
But a tight supply of properties for sale remains a constraint. The string of strong housing reports indicate the economy continues to be on firmer footing despite a drop in retail sales and a slowdown in job growth last month.
The housing index rose 1.4 percent on the data, outperforming the overall stock market, which dropped after Apple Inc late on Tuesday gave a fourth-quarter revenue forecast that fell short of estimates and also missed some targets for iPhone sales.
Shares in D.R. Horton , the largest U.S. homebuilder, rose 2.4%. Lennar Corp was trading 2.3% higher. The dollar gained against a basket of currencies while prices for longer-dated U.S. government debt rose.
Prices Surge
"Strong home resale numbers throughout the spring and into summer are welcome news to those who feared the housing market was a weak point in the overall economy," said Bill Banfield, vice president at Quicken Loans in Detroit.
"As housing numbers trend more positive, the Fed will become increasingly comfortable in beginning to raise rates."
A separate report from the Mortgage Bankers Association suggested sales could increase further as applications for home purchase loans rose 1 percent last week from a week earlier.
The NAR said home sales last month were likely boosted by buyers rushing into the market to beat rising mortgage rates, but it added that strong economic fundamentals were the main driver. Those who already own a home accounted for the bulk of transactions in June, with the share of first-time buyers slipping a bit.
First-time homebuyers accounted for 30% of the sales, down from 32% in May. It was the fourth straight month that this segment remained at or near 30%, although it remained well below the 40% to 45% that economists and realtors say is required for a robust housing market.
Economists expect that housing will soften the drag on the economy from manufacturing, which continues to struggle with the lingering effects of a strong dollar and spending cuts in the energy sector, and contribute to growth this year.
Still, housing gains continue to be curbed by a shortage of properties for sale. Residential construction has accelerated but is not keeping up with household formation, which should keep homebuilders busy.
Last month, the stock of unsold homes on the market rose 0.9% from May to 2.30 million units. Supply was up only 0.4% from a year ago.
Homes sold in June typically were on the market for 34 days, the shortest amount of time since May 2011. In addition, the share of distressed sales, foreclosures and short sales, was the smallest since last August.
At June's sales pace, it would take 5.0 months to clear houses from the market, down from 5.1 months in May. A six-month supply is viewed as a healthy balance between supply and demand.
With supply well below what it was during the housing bubble in 2006, the median price for a previously owned home increased 6.5% from a year ago to a record $236,400.
While some buyers may be forced out of the market by higher prices, homeowners are seeing their equity rise. That could lead to more houses being put up for sale. Realtors and economists say insufficient equity has contributed to the tight housing inventories.