Forget About the College Gap Year—What About the Lap Year?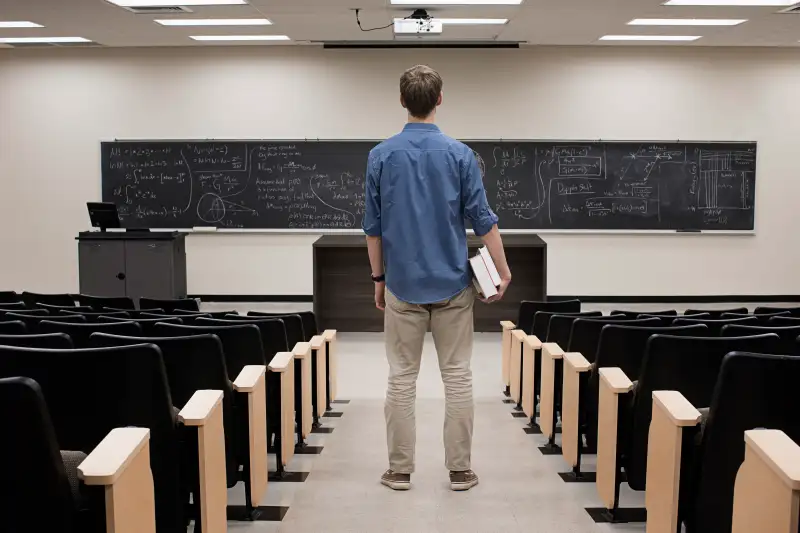 Hill Street Studios—Getty Images/Blend Images RM
When Donna Frost Gordon's son asked if he could stay in college for an extra year, it was for a good reason - but he still turned the family's finances upside-down.
After studying abroad and then finally declaring an accounting major at the State University of New York at Binghamton, the son decided six months ago to pursue a combined master's degree.
"I was sort of happy shocked," said Frost Gordon, a 48-year-old real-estate agent based in Westchester, New York.
She and her husband are still figuring out how they are going to pay for the additional year, though, because the extra $20,000-plus in tuition has kind of sneaked up on them.
They are not alone. About a quarter of parents each year face the daunting prospect of paying for an extra year (or two, or three) of college, according to student loan lender Sallie Mae's latest survey.
The situation comes up so often that financial planner Allan Katz of Comprehensive Wealth Management Group in Staten Island, New York, has all his clients save for five years of tuition instead of four.
Even that kind of preparation does not stop many parents from panicking when their child gets to junior year without enough credits to get a degree in four years.
"Sometimes you have to start to make decisions - what are you willing to give up?" Katz said. "If you planned to retire at 65, maybe that's not happening. Do you take loans in your name? Or is it better to use home equity?
"It becomes very complicated because every family is different."
Financial planner Hank Mulvihill of Richardson, Texas, takes it even further. He tells clients to expect to pay $50,000 a year for six years.
"I am the optimist economist," he said, despite what seems like a dire prediction to parents. "I always say, please, I want to be wrong."
During his 25 years as a planner, Mulvihill has seen the chips fall every which way. One family recently faced an extra year of tuition at a private university but simply did not have another $65,000. So the student had to transfer to an in-state public school to finish her studies.

"It's not all that tragic because both were good programs, but that's not what they had planned," Mulvihill said.
Fear of going overtime in college has prompted some parents to push their children to stack up credits in high school so they can graduate college either early or on time. At least, that is what suburban Atlanta teacher Linda Garcia hopes will happen with her younger son, who is about to start an in-state college with 44 credits.
If her son maintains his grade-point average, he can keep a scholarship that covers tuition, but it probably does not extend to a fifth year.
"It's either sink or swim," Garcia said. "And if you sink, it's really expensive."
However, you never know what can happen. Larry Dannenberg, who runs a college planning service in Massachusetts (http://collegesolutions.com), thought his son was on a traditional four-year path at the University of Massachusetts at Amherst.
But the son had an injury that sidelined studies for six months, and he then decided to stay home to help after his mother got sick. He took classes at a nearby community college and online to finish his degree.
So now Dannenberg encourages clients to find out the cost of a college as well as how many students successfully complete it in four years. He shows them one university's site that proudly touts its 35 percent on-time graduation rate.
"Most parents freak out when I point out those numbers," Dannenberg said.
These are lessons that Frost Gordon will take to heart when her younger son applies to colleges next year.
"I'm going to be more conscious about my spending now and plan for a fifth year," she said. "And I'm going to ask on the tours how many kids are getting an undergrad degree in four years."