Act Fast! This Conair Steamer With Over 10,000 5-Star Reviews Is Under $50 Right Now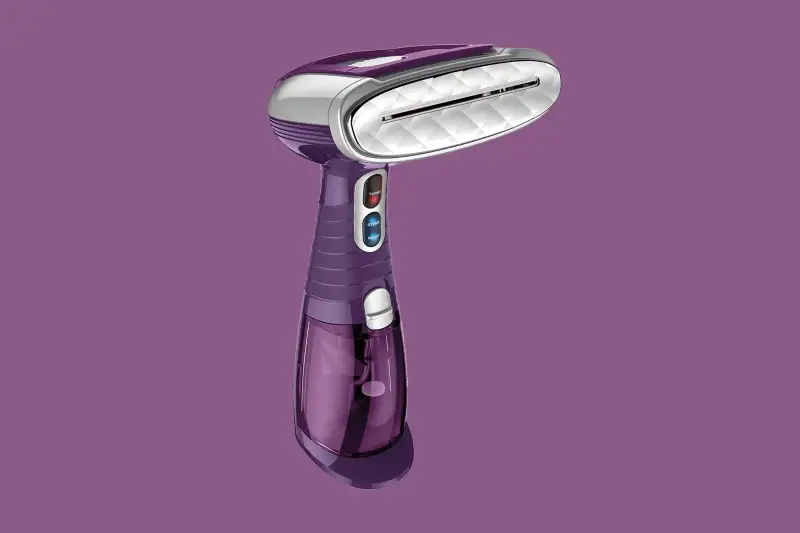 Are your clothes looking a bit wrinkled and worn down? If you're like most busy people, you probably don't have the time or energy to take them to the dry cleaners or lug out the ironing board. That's why a steamer is a great solution to get your clothes looking fresh in half the time and cost of traditional ironing. Instead of using an iron and setting up an ironing board, consider using a steamer to get your clothes to look crisp again.
If you've been looking for a steamer, you're in luck because this best-seller from Conair is currently on sale for less than $50. It's a convenient and effective alternative to ironing and is portable so you can carry it anywhere!
This 5-Star Steamer Works Like Magic
The Conair handheld steamer is the perfect solution for removing wrinkles from your clothing and upholstery quickly and effectively. With a 7.3-oz. water tank, this steamer can blast 15 minutes of continuous steam, with a heat-up time of just 40 seconds. This makes it ideal for quickly touching up clothes before an event or for maintaining wrinkle-free fabric throughout the week.
The steamer also has three attachments — a silicone band to pull the fabric taut for better results, a delicate fabric spacer to protect trims and fine fabrics, and a bristle brush to ensure steam penetrates the fabric fibers for a perfect press, even on heavy fabrics. This level of versatility makes it perfect for everything from bedding and curtains to blouses and suits.
This product is part of the innovative line of Conair fabric steamers, which can help you ensure that your garments, upholstery, curtains, and other home textiles remain smooth and fresh. This particular handheld fabric steamer offers quality construction that is designed to last.
Take Advantage of the Limited-Time Deal
Conair combines the convenience of an iron with the power of steam to smooth wrinkles on any type of fabric in your home or on the go. This handy gadget is loved and trusted by thousands of customers — get yours today for less than $50!