I Got in Trouble at Work Over a Facebook Spat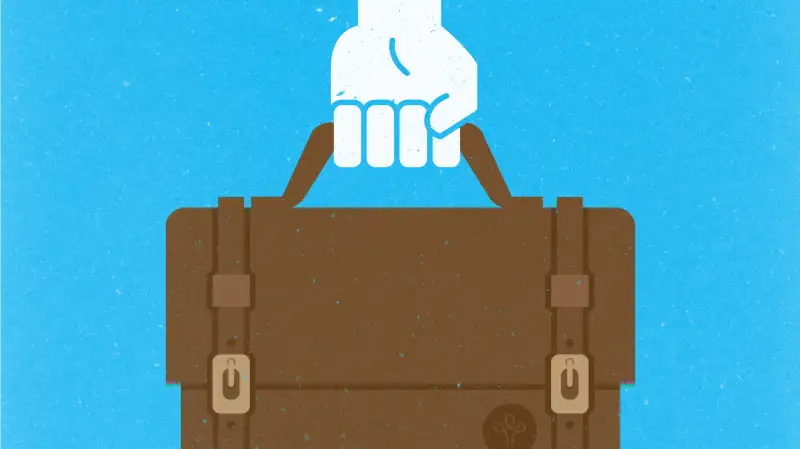 Q: Should I have gotten in trouble at work for a Facebook spat I got in that had nothing to do with my job?
I had an online spat with someone on Facebook in my free time. They wrote an anonymous note to the company I work for saying that I called them names (I called them "whiny") and that I set a bad example for the company, etc. My boss asked for screen shots but got no reply. Then she friended me on Facebook to find out if I had done this and gave me a verbal warning at work. Should she have done this? I feel my freedom of speech was violated.
Read More: I was fired after a stranger sent photos of my private text messages to my employer
A: Your boss was out of line, but your freedom of speech wasn't violated, not in the legal sense. Your constitutional right to free speech protects speech from being censored by the government; it doesn't regulate what private entities can do. In other words, your employer can indeed impose consequences for what you say, even outside work, and even if they're being unreasonable in doing so. (There are a few state laws with exceptions to this; California probably has the broadest.)
That said, I can't see how this was any of your employer's business. Assuming that the person you were arguing with isn't a coworker and that the subject of the conversation wasn't related to your employer, this was a huge overreach by your manager. Personally, I'd go back to her and ask why you're being warned for private, non-work conversations that you're having outside of work with non-employees … but whether or not that would be smart to do depends on your dynamic with her, how unreasonable she is, and how much risk you're willing to take.
Read More: Do I have to add my coworkers on Facebook?
Q: What are the logistics of resigning?
Is submitting resignation letters still best to do on paper and in-person? The HR department and organization director are at one location and my supervisor is at another. I think it would be best for all three to know at the same time, but not sure if submitting resignation via email is best protocol.
Read More: What should a resignation letter say?
A: Do it in person or with a phone call — you never want them to hear it for the first time in an official written letter. Start with your direct manager and then tell the others.
You might not need a written letter at all; if you do, they'll tell you. But there's no need to start out with one. Start with a conversation.
These questions are adapted from ones that originally appeared on Ask a Manager. Some have been edited for length.