Why Wendy's and McDonald's Are Replacing the Dollar Menu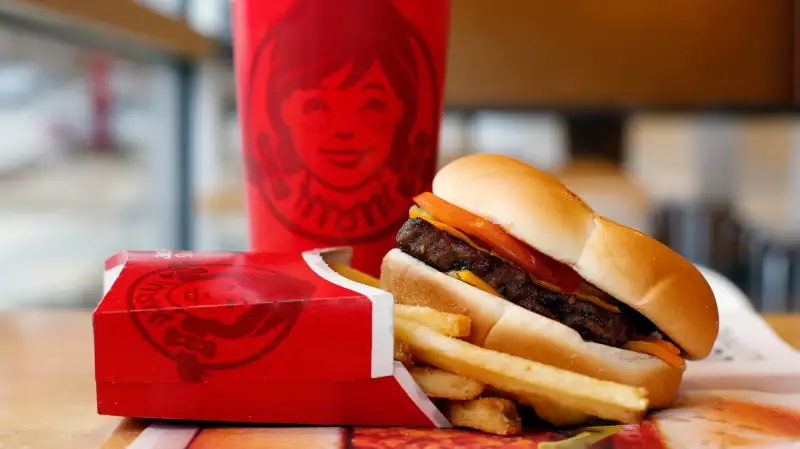 The world's fast-food giants would very much like to kill the dollar menu. In the hopes of pushing average customer bills higher, the big players have been easing away from items that cost a mere buck. McDonald's and Wendy's both replaced their dollar menus in recent years with value-oriented sections called the Dollar Menu & More and Right Price Right Size Menu, respectively, where items might cost $1, $2, $3, or even $5. Burger King recently warned that increasing the minimum wage could destroy the fast-food dollar menu entirely, with the idea that it would be impossible to keep serving low-price items while covering higher employee costs.
Yet as all signs indicate the dollar menu is being phased out, just this week Wendy's unveiled a new promotion with a remarkably cheap price: the "4 for $4," in which a Jr. Bacon Cheeseburger, a four-piece chicken nuggets, small French fries, and a small drink cost a total of $4. In other words, each item essentially costs $1.
Read Next: 5 Things You Need to Know About McDonald's All-Day Breakfast
Wendy's move is the latest to demonstrate fast food's love-hate relationship with cheap prices. The industry loves that $1 items and low-price promotions drive traffic into restaurants, while hating that such tactics are necessary. There is also genuine concern that such promotions could, in fact, be hurting revenues as more customers order off the cheap side of the menu. So even as fast food chains are trying to steer customers away from low-price items, sometimes by removing them from menus entirely, they remain addicted to cheap deals because of the constant need to boost restaurant visits.
Instead of adding items at a flat $1-per price, however, Wendy's and others are trying out new pricing strategies that'll typically ensure each customer winds up spending well over $1 or $2. In 2014, Taco Bell's "Dollar Cravings" menu was unveiled with a dozen or so items priced around $1 apiece; most are so small that you'll need to order a few to fill up. This past summer, McDonald's had a double cheeseburger and fries promotion for $2.50, and customers who were tempted to bite on that generally spent more than $3 because they added a drink. Several fast food outlets have settled on $5 as the magic price point: A full meal that costs only five bucks is viewed as a terrific value.
Fast food companies prefer this new approach in that it all but guarantees customers are spending more than the measly $1 or $2 they might have otherwise had the dollar menu options been better. At the same time, both Wendy's at McDonald's have acknowledged that their shifts away from the dollar menu haven't been all that successful in wooing price-conscious customers. "We know our Right Price, Right Size Menu is not a sufficient value proposition to continue to attract value-seeking consumers," Wendy's CEO Emil Brolick acknowledged, according to industry publication Nation's Restaurant News. Hence the need to up the ante and turn heads with the new 4 for $4 proposition.
One reason Wendy's and others may feel especially compelled to push menu options with great value (if not great profits) right now is that the world's largest fast food operator just launched a major change that amounts to a stealth value menu section. We're talking about McDonald's all-day breakfast. As MarketWatch noted, the average all-day breakfast menu item costs $2.71, more than $1 cheaper than the average for the Dollar Menu & More.
The advent of all-day breakfast gives fast food fans more options that are cheaper than the standard lunch or dinner meal. This is good for McDonald's, at least in that it'll help increase visits and orders. But it could cause trouble for fast food in general—McDonald's included—because it'll increase the likelihood that customers spend less on each trip to the drive-thru.