The Fed Raises Rates Again — But Is This the Last Time?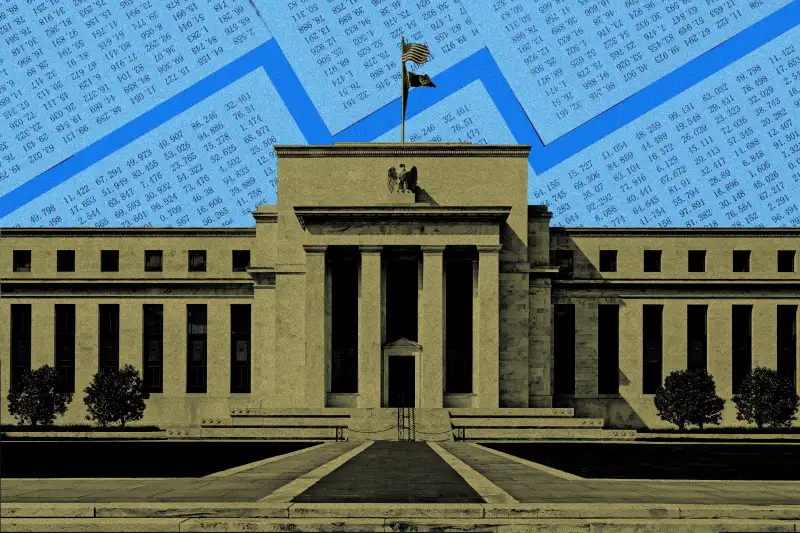 Eddie Lee / Money; Getty Images
Interest rates just got even higher, but the end of rate hikes — which have become routine for the past year — may be in sight.
On Wednesday, the Federal Reserve announced another quarter-point hike to the federal funds rate. That brings the target range to between 5% and 5.25%.
The federal funds rate determines how expensive it is for banks to borrow from each other, and it's the primary tool the Fed uses to maintain a healthy U.S. economy. A higher rate makes borrowing cost more, and banks end up up passing those extra costs on to consumers in the form of higher interest rates on products like credit cards. Mortgage rates and auto loan rates tend to rise alongside the federal funds rate, too.
Wednesday's hike is the central bank's 10th consecutive rate increase — and many experts believe this could be the final hike before a major pause.
Will the Fed pause rate hikes?
Over the past year, the Federal Reserve has been aggressively raising interest rates in an attempt to control inflation, which reached historic highs last summer.
But now, with a possible recession looming and turmoil in the banking system worrying investors, many experts agree that further rate hikes are not in the cards.
In March, Fed Chair Jerome Powell suggested that tightening credit conditions caused by bank stress — what some are calling a "credit crunch" that makes it tougher for folks to get a new loan, mortgage or credit card — could allow the Fed to pause rate hikes sooner than expected.
In its statement on Wednesday, the Federal Open Market Committee noted that while the banking system overall is "sound and resilient," tighter credit conditions exacerbated by the stress in the banking sector "are likely to weigh on economic activity, hiring and inflation."
Will the Fed cut rates?
While most experts agree that Wednesday's hike is likely the last for a while, Wall Street is divided about the path of interest rates after that. Investors expect the Fed to cut rates as soon as this year, but others argue that's premature.
While inflation is cooling, experts say that there's still a long way to go before price growth is under control again. The FOMC apparently shares that view, noting in its statement that it remains "highly attentive" to inflation risks.
"Inflation is ebbing but not disappearing," Gargi Chaudhuri, head of iShares Investment Strategy, Americas, said in email commentary shared with Money. As a result, she added, "We believe that rates will remain higher for longer."
Of course, the Fed's path is never set in stone, and it's possible that changing economic conditions will prompt more rate hikes.
"A decision on a pause was not made today," Powell noted in a press conference on Wednesday, that adding that that determination will come at the June meeting. The central bank's "future policy actions will depend on how events unfold," he said. "We are prepared to do more if greater monetary policy restraint is warranted."
More from Money:
The Fed Just Raised Interest Rates Again Despite Recent Bank Failures. Here's What It Means for You
A 'Credit Crunch' Is Looming. Here's How It Could Affect Your Wallet
How the Banking Crisis Could Help Fix Inflation — Without More Interest Rate Hikes