Fed Leaves Rates Unchanged, Signals Cautious Stance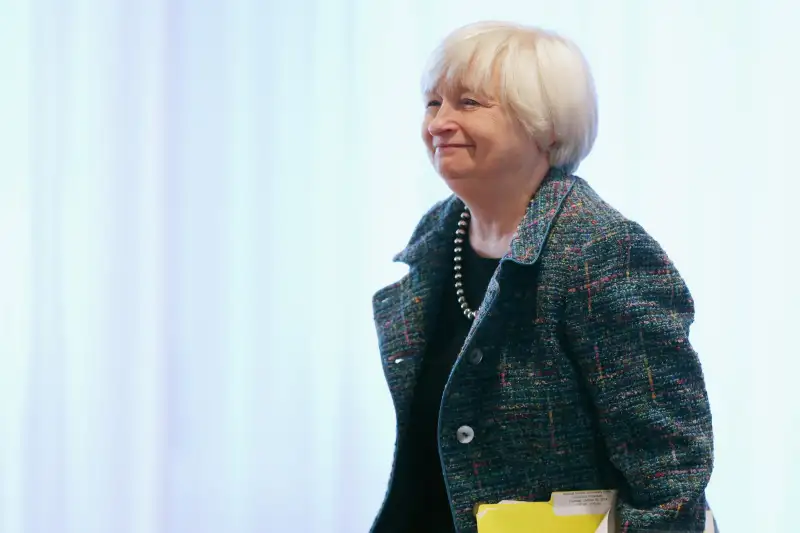 Chip Somodevilla—Getty Images
The Federal Reserve's Open Markets Committee left interest rates unchanged Wednesday. But in a minor surprise, the central bank declined the opportunity to drop a widely expected hint that it was inching closer to raising rates.
Many on Wall Street and in the financial media had expected the central bank, which wrapped up a two-day meeting in Washington on Wednesday, to prepare markets for higher rates by changing the language of its closely watched economic statement.
The Fed had previously and repeatedly reassured investors that rates would remain low for "a considerable time." With the U.S. economy steadily improving, many economists expected the phrase to be dropped. But it reappeared in Wednesday's release.
The Fed's language did change ever so slightly. The committee, it said, "judges that it can be patient in beginning to normalize the stance of monetary policy." But it went on to add that it viewed this new assessment as "consistent" with its previous reassurances that the hike would come after a "considerable time."
The tweaks to the Federal Reserve's assessment come at a time when the U.S. economy is finally showing signs of sustained strength, with robust third-quarter GDP growth of 3.9% and a November jobs report that was widely regarded as one of the best in months.
But the Fed may have found reason for caution in the stock market's recent skittishness. Prompted by plunging oil prices and a brewing crisis in Russia, shares have fallen about 5% since December 5. Investors appeared to react positively to the announcement. The Dow had already rallied about 150 points early Wednesday afternoon as news broke that the U.S. planned to normalize relations with Cuba. Immediately following the Fed's announcement, the Dow was at 17,340, up about 272 points.