10 Fees Frugal People Never Pay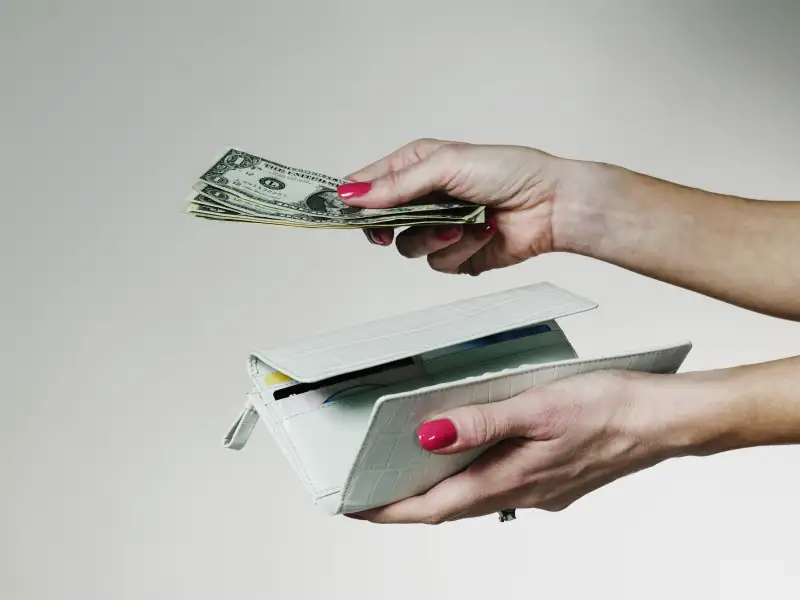 Brand New Images—Getty Images
Smart money management is as much about what you do as it is what you're able to avoid. The money you save bringing a brown-bag lunch every day for a week can be erased with just one careless fee. Here are 10 fees the frugal avoid at all costs.
1. Shipping Fees
You can save a lot of money buying online as long as you don't pay it all back with shipping fees. Smart shoppers find ways to get free shipping, whether it's joining a program like Amazon Prime, looking for a coupon, or just buying enough to get over a dollar amount for free shipping.
2. Late Payment Fees
Late payment fees, assessed when you are late on paying a bill, are horrible because you get nothing for the fee and they are completely avoidable if you have a system in place. If your finances support it, auto-pay all your bills so you never experience a late payment fee. If they don't, change all your due dates to the same day and set multiple reminders to pay all of your bills on that day. If you're carrying a balance on your credit cards, it can impact your credit.
Read More: Chase Slate: A Great Bet If You Need Breathing Room From Your Debt
3. Overdraft Fees
Overdraft fees are assessed when you draw a balance below zero. The solution, besides knowing how much money is in an account, is in having a good backup. Find a bank where you will have both a checking and savings account, with the savings account acting as an overdraft backup to your checking account. Many online banks offer this for free, which is crucial in avoiding any fees, so you get higher interest rates and protection against overdrafts.
4. Convenience Fees
Convenience fees are surcharges added to a bill when you pay with a credit card. This happens most often in situations where the payee only accepts cash and checks, which have no processing fees. Since credit cards assess a fee on all transactions, payees are looking to pass that fee to the customer. The fee will often be greater than whatever cash back or reward points you'd get for using a card.
5. ATM Surcharges
When you use an ATM that isn't owned by your bank, you face two expensive charges. The bank that owns the ATM will charge you a fee to use the ATM, and your bank will charge you for using another bank's ATM! This double whammy can get very expensive, especially if you make it routine. You could avoid using another bank's ATM, but sometimes that isn't possible. A better solution is to use a bank that offers to refund your ATM fee surcharges.
Read More: How to Get a Credit Card With Average Credit
6. Partial Payment Fees
On some large annual and semi-annual payments, such as for automobile insurance, the company may let you split up the charge over several months in return for paying a slightly higher total amount. This partial payment fee isn't explicitly listed; the installment payments are simply higher. Whether it's car registration, property taxes, or some other large bill, save up so you can make the total payment when it's due.
7. Foreign Transaction Fees
When you use your credit cards outside the United States, there may be a foreign transaction fee associated with each charge. The fee is a percentage added to the charge and ranges anywhere from 2% to 3%. You can avoid this by using a credit card that doesn't charge you a foreign transaction fee, considered a valuable credit card perk for heavy travelers.
Read More: How to Find a Credit Card With No Annual Fee
8. Checked Baggage Fees
If you travel a lot, you know that checking baggage can sometimes be an expensive proposition. Most airlines offer one complimentary checked bag but the charges increase if you check more than one. Be sure to include this additional cost in your flight comparisons since some airlines do not charge you as much for checked baggage (for example, Southwest Airlines offers two free checked bags).
9. Overweight Bag Fees
If your bag exceeds a certain weight limit, you may be charged an overweight bag fee that can get as high as $100 apiece. Know the weight limits of your checked baggage and use a scale to weigh your bags before you reach the airport. The worst place to open your luggage is in the airport in front of the ticketing counter!
10. Collision Damage Waivers
A collision damage waiver is the legal term for rental car insurance. When you rent a car, you're responsible for any damages, and by electing the CDW you are waived of any responsibility for damage. This fee is usually overpriced, has a lot of exceptions, and redundant if you have auto insurance or a credit card that offers coverage. Before electing this waiver, check to see if you are already protected.