Lawmakers Try—Again!—to Roll Back Financial Advice Safeguards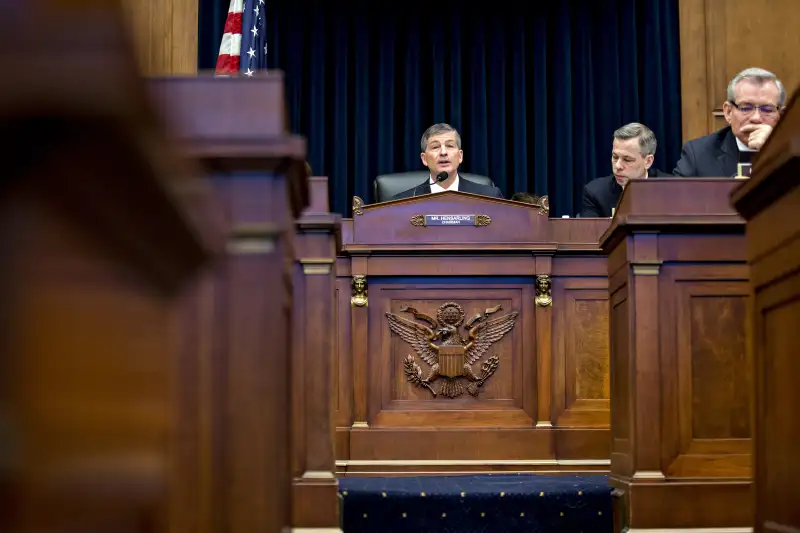 While most Americans are busy at work today, lawmakers are pushing yet another attempt to squash recent safeguards on financial advice.
The House Committee of Financial Services is moving forward on new legislation, the Financial CHOICE Act of 2016, which aims to roll back various provisions of financial reform legislation. The bill proposes to ban taxpayer bailouts of financial companies and impose stricter penalties for financial fraudsters, as well as restructure the Consumer Financial Protection Bureau to give Congress more oversight and add responsibility for promoting competitive markets to its consumer protection mandate.
Proponents contend the new bill introduced by Texas Congressman Jeb Hensarling, current chairman of the House Financial Services Committee, will repeal aspects of Dodd-Frank that have hurt businesses through an overabundance of burdensome regulatory requirements.
"We were told that Dodd-Frank would make our economy more stable, yet the big banks are bigger," Hensarling said at Tuesday morning's hearing. "The CHOICE act will unleash a wave of capital formation of which our economy is in desperate need."
But buried in the text of the new bill is another attempt to revive legislation—which previously passed in the House but not in the Senate—aimed at stopping the Department of Labor from moving ahead with its so-called fiduciary rule. The rule, which requires all financial advisers to put their clients' interests first when working with retirement savings, is set to go into affect in April.
READ NEXT: Yes, Financial Advisers Should Have to Put Your Interests First
This is approximately the fifth legislative attempt to kill the Labor Department's rule, which was strongly opposed by the financial industry. Brokerage firms and other financial companies argued the rules would limit financial advisers' ability to work with lower income clients and limit the choice of financial products.
"House Republicans will stop at nothing to try to kill the DOL rule so that financial professionals can continue to serve their own self-interests instead of serving their clients' best interest when providing retirement investment advice," says Micah Hauptman, financial services counsel for the Consumer Federation of America.
This latest bill is merely "political theater," says Hauptmann, adding the legislation is unlikely to go anywhere. And President Obama has repeatedly stated he would veto any legislation that attempted to block the fiduciary rule. Legislative tracking website GovTrack gives the bill only a 3% chance of being implemented.
In addition to the legislation, there are three ongoing lawsuits filed by the industry seeking to block the rule's implementation. Oral arguments were heard last week in one of the suits, while a hearing for the Texas-based suit filed by industry lobby groups is set for November 17.