Mortgage Rates Edge Lower: Freddie Mac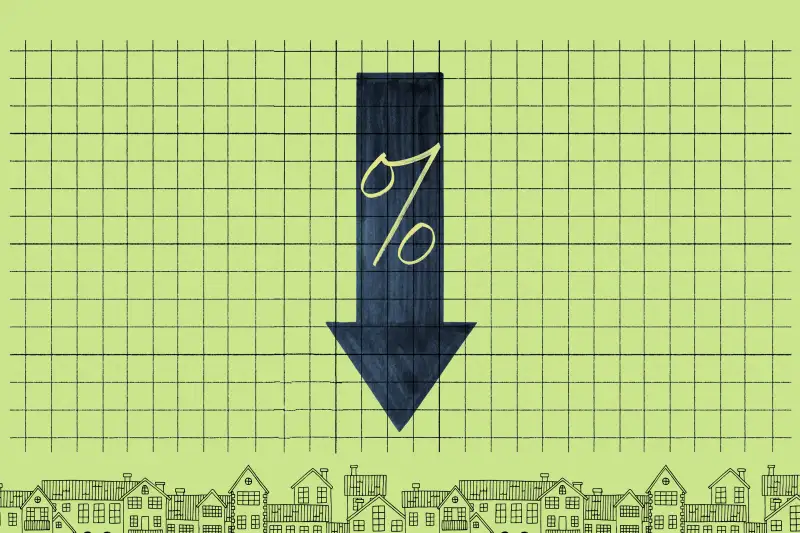 Mortgage rates moved lower this week, breaking a three-week trend of increases.
According to Freddie Mac's benchmark survey, the average rate on a 30-year fixed-rate mortgage decreased to 6.71%, a change of 0.08 percentage points from a week ago.
The average rate on a 15-year fixed-rate loan also declined, moving to 6.07%, a change of 0.11 percentage points from the prior week.
The decrease follows the resolution of the debt ceiling crisis, as Congress hammered out a deal at the last minute.
Rates move lower as economic uncertainty reigns
There are signs that the economy is not cooling as fast as the Federal Reserve would like.
The labor market remains more robust than expected: According to payroll processing firm ADP, the economy added 278,000 new jobs in May, almost 100,000 more than economists predicted.
At the same time, the personal consumption expenditures price index, also known as core inflation, increased by 0.4% month-over-month in April, which is also higher than expected. Core inflation rose to 4.7% compared to last April, above analyst estimates.
These signs indicate the likelihood that the Federal Reserve will continue raising the federal fund rate to lower consumer prices.
More from Money:
How to Get the Lowest Mortgage Rate: A Step-by-Step Guide