5 Easy Ways to Get Free Coffee Around Christmas and New Year's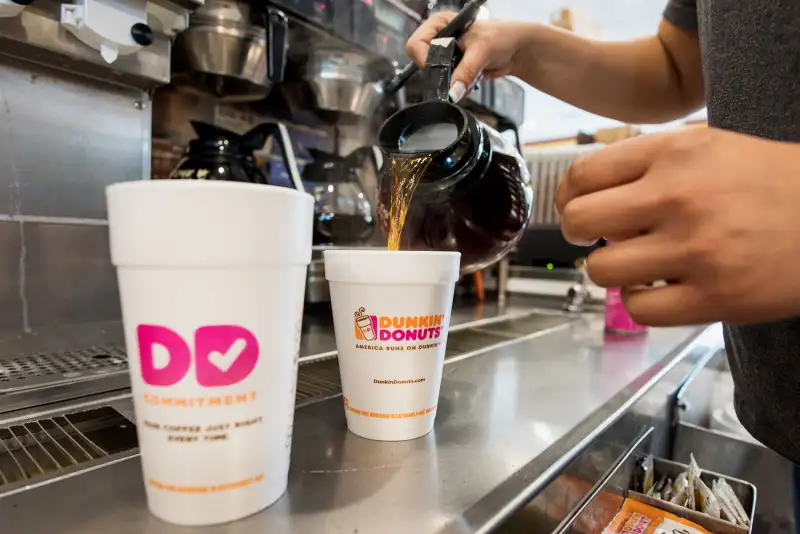 Bloomberg via Getty Images—Bloomberg via Getty Images
Amid all the shopping, traveling, socializing, overeating, and late-night carousing you're bound to partake of over the next week and a half, it might be wise to occasionally stop and grab a coffee. Lucky you, there are great coffee giveaways sprinkled throughout the peak of this hectic holiday period.
Here are the deals, and how to take advantage. In all cases, there's no purchase required to snag your free coffee.
Peet's Coffee, December 24
Participating Peet's Coffee locations are offering one free small cup of drip coffee or tea per customer on Saturday, December 24 (a.k.a., Christmas Eve).
Cumberland Farms, December 25
From 8 a.m. to midnight on Christmas Day, nearly 600 Cumberland Farms locations in the Northeast and Florida will hand out a choice of coffee, cappuccino, hot chocolate, or tea in any size to each customer free of charge. Adding a shot of peppermint or gingerbread to your beverage comes at no charge too.
Sheetz, Christmas and New Year's
The Sheetz chain of convenience stores, with over 500 locations mainly on the East Coast, is providing customers with free drip coffee on Christmas Day from 12 a.m. to 12 p.m., as well as from 4 p.m. on New Year's Eve to 4 p.m. on New Year's Day.
Dunkin' Donuts
The coffee-and-donut chain has been running an ongoing coffee giveaway promotion, with different metropolitan areas featuring free coffee each day leading up to Christmas. On Wednesday, December 21, select Dunkin' stores in Detroit, Kansas City, and Providence, R.I. are offering one medium-size hot coffee per customers, and the giveaways on Thursday, December 22, shift to Red Bank, N.J., and Burlington, Vt.
Highway Rest Stops
Toll roads sometimes give away coffee on days around Thanksgiving, Christmas, and New Year's, when traffic can be heavy and there's extra reason to want drivers alert in the wee hours of the night. This year, we know that the Illinois Tollway will give away coffee from 9 p.m. to 6 a.m. on both December 24 and December 31. Look for other state highways systems to add free coffee giveaways at the last-minute too: In previous years, the Ohio Turnpike, Massachusetts Turnpike, Maine Turnpike, and New York Thruway were among those offering free coffee at rest stops on peak holiday travel nights.