Delta Is Giving Away Free Doughnuts All Summer Long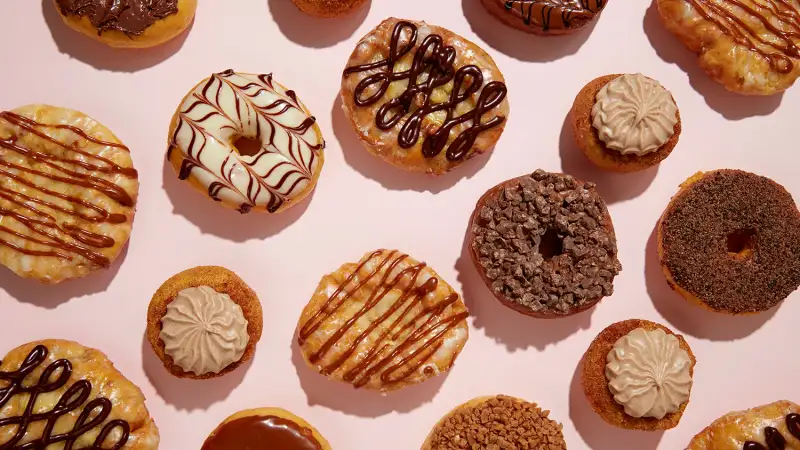 In honor of National Doughnut Day, Delta Air Lines and American Express are launching a country-wide #DeltaAmexPerks doughnut tour. That means that any Delta Amex Card member can get free pastries from Delta's newly-created Dough On-The-Go truck. The traveling doughnut truck's tour kicks off today in Atlanta.
American Express and Delta Airlines partnered with nine local doughnut shops across the country to stock the traveling doughnut truck with the highest quality breakfast pastries. To sweeten the deal, the doughnuts will include custom, limited edition creations, inspired by the airline's more traditional in-flight snacks, like roasted peanuts, cookies, and pretzels.
All you have to do get your free food is find the truck if it happens to be traveling to your city, and present your Delta SkyMiles American Express Card to the vendor. You'll get two doughnuts on the house. Don't have the card? Just track down a friend who does, and convince them to let you have that second pastry for yourself.
Dough On-The-Go will be heading to Atlanta, New York, Boston, Detroit, Minneapolis, Raleigh and Durham, Los Angeles, Salt Lake City, and Seattle.
They'll be in New York City on June 8, serving Underwest Donuts, and when they make it the other side of the country to visit Seattle on August 11, you'll be able to try Top Pot Doughnuts. You can find out the exact dates that the truck will be headed to your city and exactly what doughnut shop will be supplying them with the goods on their website.
National Doughnut Day is turning up plenty of opportunities to get free treats, but none of these deals last all summer long (although they are available to just about anybody, frequent flyer or not).
But hey, we're on board with any airline that gives away free doughnuts.