Get Free Gift Cards at 15 Restaurants and Retailers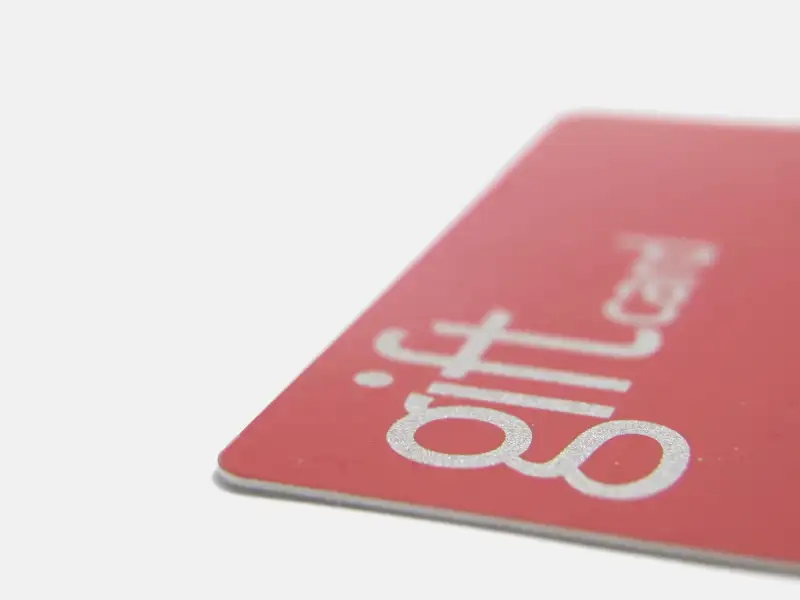 If you like getting gift cards, you might be surprised at how many retailers love giving them out as incentives. Whether it's a bonus gift card for buying gift cards yourself, or a gift card bundled with a product or service, scoring a free gift card can feel like winning money.
But you know what they say about money: It doesn't just fall out of trees. The same goes for retailers, but you stand a better chance of getting free gift cards if you know when to look and what to look for.
"We often see restaurants and retailers offering buy one, get one free gift card deals to encourage holiday gift card giving," said Kerry Sherin, savings expert with Offers.com. However, it pays to look for the various gift card deals that pop up throughout the year.
Click through to see 15 retailers, businesses and restaurants that you should keep an eye on for free plastic, and when they typically offer their best promotions.
1. California Pizza Kitchen
With over 250 locations in more than 30 states and 11 countries, there's a good chance you'll find a place to spend a free California Pizza Kitchen gift card. Look for the best promotions on these around the holidays, from before Thanksgiving through the end of each year, said Sherin. A typical offer is a $10 gift certificate for every $50 gift card purchase, she said. She said to look out for similar gift card promotions at popular restaurants such as Black Angus Steakhouse, Bubba Gump Shrimp Company, Donatos and Yard House.
2. Bed Bath & Beyond
There's usually something to be found for the home at Bed Bath and Beyond, so it's probably not surprising that you'll get free gift card promotions even during some traditionally slow times of the year. For instance, in January the retailer offered a $5 gift card for buying $25 worth of Babyganics products. Examples of items that qualified were common purchases, such as toy and high chair cleaner, baby wipes, hand sanitizer, laundry detergent and more.
You can look for bundle deals at your other favorite stores, too. "One of the best ways to score a free gift card is to look for items offering a free gift card with a purchase of a particular product," said Sherin. The best deals are around shopping holidays like Black Friday, with products that are typically hard for retailers to discount, like Apple, said Sherin.
3. Black-eyed Pea Restaurants
This southern American food eatery, with locations in Texas, Tennessee and Colorado, has one of the best gift card offers you're likely to see during the holidays. Sherin said the restaurant chain offered a $50 bonus card when you purchased a $40 gift card. That's hard to top, so keep your eye out during major holidays.
One restriction: The gift cards are not valid in Colorado locations. If you're into Italian instead, Sherin said that Buca di Beppo offers a $20 gift card for signing up for their email newsletter.
Read More: 31 Best Websites for Free Stuff
4. Victoria's Secret
The weeks leading up to Valentine's Day are the time to keep an eye out for this retailer's promotions, sales and gift card giveaways. For example, Victoria's Secret recently offered a $15 reward card for any purchase of $75 or more, and a $30 reward card for purchases of $150 or more, according to DealNews. That's sexy.
Minimum purchase offers are a great way to score free gift cards from your favorite retailers. "As a promotional incentive, plenty of retailers offer free gift cards with a minimum purchase in-store or online," said Sherin. These are great because you're often not restricted to certain products, but can buy what you normally would, and get rewarded for it.
5. Benihana Restaurant
If what you want for your birthday is a dinner and a show, you might like to try Benihana, where your dinner is the show — and you get a gift, said Sherin. The restaurant offers a free $30 gift card to be used anytime during your birthday month if you sign up for their free loyalty program, The Chef's Table. Enter your information and tell them what dishes are your favorites, and score the card. Happy birthday to you.
Check out your favorite restaurants for similar loyalty reward offers. "We find that companies that do offer loyalty programs often provide gift cards or free items when you hit certain levels of loyalty," said Sherin. Just make sure you're okay with a few extra emails in exchange for those gift cards.
6. buybuyBaby
Babies are expensive, so nabbing a free gift card for things you'll probably buy anyway is a true bonus. Like babies being born, these offers also happen all year round, but the New Year is a great time to check. Recently, the retailer offered a $40 buybuyBaby gift card with the purchase of a Graco Jetsetter Playard.
"This deal is perfect for the new parent that not only needs a playard, but will obviously have continuing needs," said Sherin. Another January special was $100 gift card with the purchase of select Chicco NextFit car seats.
7. BedandBreakfast.com
At BedandBreakfast.com, a booking website for inn and bed and breakfast stays, search during typical vacation holidays for great promotions. However, you could score a great deal during the off-vacation times, too, according to Sherin.
For example, in January, if you bought a $200 gift card or larger at BedandBreakfast.com, you scored a bonus $50 gift card. "This deal is great because an extra $50 could be the difference in a "free" upgrade, or another night with your travel partner," said Sherin.
​Read More: 10 Ways Bill Gates Built His Fortune
8. Quill.com
This office and medical supply retailer offers some great gift card promotions, said Sherin. Most are around holiday months, but there's usually a promotional offer to be found. Recently, Sherin said that you could score a $100 Restaurant.com gift card with a purchase of $149 in technology equipment.
"If you are a business owner, take advantage of this deal and take the team out to lunch at one of Restaurant.com's participating restaurants," she suggested. Another recent daily deal: a $100 gift card when you bought a $549 Dell computer, which was already marked down from $649 itself.
9. Buffalo Wild Wings
If you like a little mystery with your gift card, keep an eye on this restaurant chain, especially during holiday months. Last December, the chain offered a free bonus card, of a value up to $100, when you purchased a $25 gift card at one of their locations. That's easy, since they have restaurants in every state.
10. Kohl's
During many promotional periods, Kohl's offers a $10 gift card credit for every $50 you spend, said Benjamin K. Glaser, features editor with DealNews. But during special sales events, that deal gets even better.
"This past Black Friday, they increased it to $15 for every $50, which produced many price lows for the store," said Glaser. "If you're planning on making a major purchase, like a large appliance or household item, this feature often makes a Kohl's purchase the best value, as long as you actually use that store credit for another necessary purchase."
11. Jackson Hewitt
Now, for the opposite of the holiday season: tax time. Don't fret, you can still score a gift. Currently, the accounting firm Jackson Hewitt is offering a $20 eGiftCard, or possibly more, if you file your taxes through them. No word on whether or not the government takes a cut.
12. Sam's Club
Whether you're a current member or a joining member, Sam's Club's offers a $20 gift card when you renew or sign up for membership. The warehouse giant hints that it's a New Year promotion, but the fine print holds no expiration date.
Keep an eye out for the membership gift card bonus at other establishments. "Gyms, wholesalers and other businesses that require membership will offer free gift cards to their store, or to a coordinating business, with a membership sign-up," said Sherin. Make sure you ask for any promotions.
13. Target
Just about every day is a holiday at Target. While Glaser said that the end-of-the-year holiday season is probably when you'll see the best gift card deals, there always seems to be plentiful free gift card options.
For example, the retailer recently offered a $5 gift card for buying some common household items, such as a 12-pack of Bounty Select-A-Size White Paper Towels ($13.99). Target also offered a $10 gift card for buying two packs of various diaper brands, such as Huggies and Pampers ($34.99 each). Target has many of these bundle-deal gift card promos year-round, said Sherin.
Read More: How to Turn Those Target and Best Buy Gift Cards Into Cash
14. Morton's The Steakhouse
If you like to indulge a little during holiday seasons, you can take advantage of many fine eateries' generous bonus gift card offers, said Sherin. For example, this past December, Morton's The Steakhouse offered a $50 bonus gift card for the purchase of a $250 gift card.
At the same time, both Roy's and Fleming's offered a $20 bonus gift card with the purchase of a $100 gift card; Maggiano's offered the same deal, plus a Food & Wine magazine subscription.
15. Regal Cinemas
We all know how expensive movie hot dogs are. So that only makes Regal Entertainment Group's gift card giveaway a little easier to swallow. While supplies last, when you buy a $50 gift certificate, you can get a bonus gift card for $10 for concessions. For the best deals, however, be sure to check in on big sales event days.
Last Cyber Monday, Nov. 30, 2015, Regal offered a bonus $15 concession gift card to customers who purchased a $50 gift card. That's a lot of free hot dogs, or at least two.
This article originally appeared on GoBankingRates.