Today Is the First Day of Spring! Here's Where You Can Get Free Ice Cream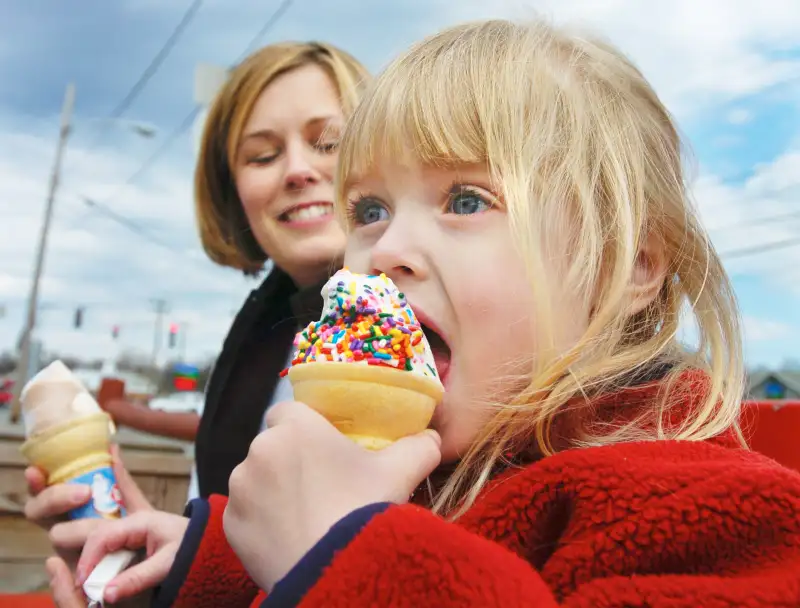 Portland Press Herald—Getty Images
March 20 is the first day of spring 2019. And we can think of few better ways for you to celebrate than by enjoying a free ice cream at Dairy Queen — or perhaps a free Italian ice at Rita's. Or wait, there's nothing holding you back from getting both of these first day of spring freebies today!
Dairy Queen's Free Cone Day is held on the first day of spring each year. You can get free ice cream today simply by heading to a participating DQ and asking for a free cone.
Specifically, Dairy Queen is giving away one free small vanilla ice cream cone per customer, no purchase required, at nearly all non-mall locations in the U.S. Here's where to find a Dairy Queen nearby and get your free ice cream cone.
The first day of spring is also traditionally when you can get a free Rita's Italian ice.
From noon to 9 p.m. locally on Wednesday, March 20, 2019, Rita's locations around the U.S. will give every customer a free Italian ice, in any flavor you like. There is no purchase required to get your free Italian ice today.
Happy first day of spring 2019!