5 Super Easy Online Tools that Can Help Couples Feel More Financially Secure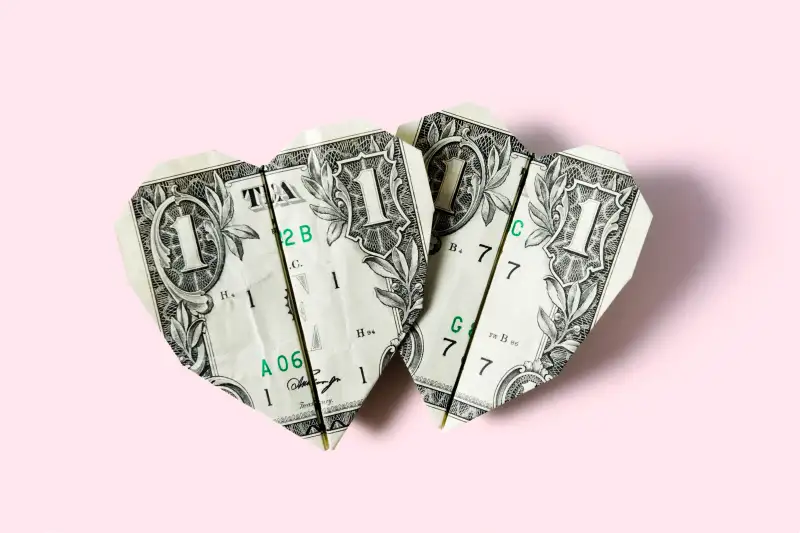 In order to achieve common goals, getting on the same financial page with your romantic partner is critical—but it's also challenging.
As our own Money survey recently revealed, a majority of married couples (70%) argue about money. Financial spats are, in fact, more frequent than disagreements over chores, sex and what's for dinner.
The Internet can offer some strategic intervention. From budgeting to paying off debt, saving to credit awareness, these five online financial tools can help everyone—and, in particular, couples—get a better handle on their money.
The best part: They're free.
1. For help reaching a goal: SmartyPig
SmartyPig is an FDIC-insured online savings account that—besides paying a top-of-the-heap 1% interest rate—is designed to help consumers systematically save up for specific purchases using categorized accounts like "college savings," "summer vacation" or "new car." Couples can link their existing bank accounts to one shared SmartyPig account and open up as many goal-oriented funds as they desire. You see exactly where you stand in terms of reaching your goals, which can motivate you to keep saving.
Additionally, SmartyPig has a social sharing tool that lets customers invite friends and family to contribute to their savings missions. Don't want people to bring gifts to your child's next birthday? In lieu of toys, you can suggest a 'contribution' to his SmartyPig music-lessons fund and provide the link to where they can transfer money.
2. For help boosting your credit scores: Credit.com
If you and your partner need to improve one—or both—of your credit scores and seek clarity on how, Credit.com can help. The Web site offers a free credit report card that assigns letter grades to each of the main factors that make up your score: payment history, debt usage, credit age, account mix and credit inquiries.
A side-by-side comparison of each person's credit report card can—even if the scores are roughly the same—actually reveal that one spouse scored, say, a D for account inquiries, while the other has a C- under debt usage. From there you can tell what, specifically, each person needs to improve upon. "It may lead to some friendly competition," says Gerri Detweiler, Director of Consumer Education at Credit.com.
3. For help tracking your expenses: Level Money
Called the "Mint for Millennials," Level Money is a cash-flow-management mobile app that automatically updates your credit, debt and banking transactions and gives a simple, real-time overview of your finances. It includes a "money meter" that shows how much you have left to spend for the remainder of the day, week and month.
A spokesperson tells me that couples with completely combined finances can share a Level Money account and see all bank and credit card accounts in one place. They can get insight into when either partner spends money and how that affects cash flow. The company says it's continuing to build out tools for couples.
4. For help eliminating debt: ReadyForZero
If you and your partner need some nudging to get out of credit card debt once and for all, ReadyForZero may be of service. Launched three years ago, it's an online financial tool that aims to help people pay off debt faster and protect their credit. The free membership gets you a personalized debt-reduction plan with suggested payments. The site tracks your progress so you can see how well—or how poorly—you're doing and regularly posts "success stories" on its site to motivate users. You also get access to the ReadyForZero mobile app which sends you push notifications suggesting an extra payment towards your balance if you just placed a larger than normal deposit in savings or checking.
For couples, the tool can help one or both partners to stop living in denial and to come to terms with their financial obligations. Says CEO Rod Ebrahimi, "it demystifies the debt."
5. For help syncing up generally: Cozi
When I asked attendees at the annual Financial Bloggers Conference last month about what sites, apps and online tools they like to use to keep their finances in check in their relationships, a few pointed to the website and app Cozi. It's not a financial tool per se, but Cozi helps households stay organized, informed and in sync with master calendars and household to-do's like food and meal planning, shopping and appointments.
Want to schedule a meeting to talk about holiday gifting and how much to spend? Put in in Cozi. Want to plan meals for the week so you'll know exactly what to buy at the market and not be tempted to order in? Tap Cozi to make a list.
Ashley Barnett who runs the blog MoneyTalksCoaching.com says she and her husband have been using Cozi for years. "My favorite part is that the calendar syncs across all devices, so when I enter an event into the calendar, my husband will also have it on his," she says. Cozi's actually gone so far as helping the couple minimize childcare costs. "Before Cozi, if I accidentally booked a meeting on a night my husband was working late, I had to either pay a sitter or reschedule the client, which is unprofessional and hurts my business," says Barnett. "Now when I pull up my calendar I see his work schedule as well. No more surprise sitters needed!"
[Editor's Note: Cozi was recently acquired by Time Inc., the company that owns Money and TIME.]
Farnoosh Torabi is a contributing editor at Money Magazine and the author of the new book When She Makes More: 10 Rules for Breadwinning Women. She blogs at www.farnoosh.tv