Everything You Need to Know About Free Shipping Day on Friday, Dec. 18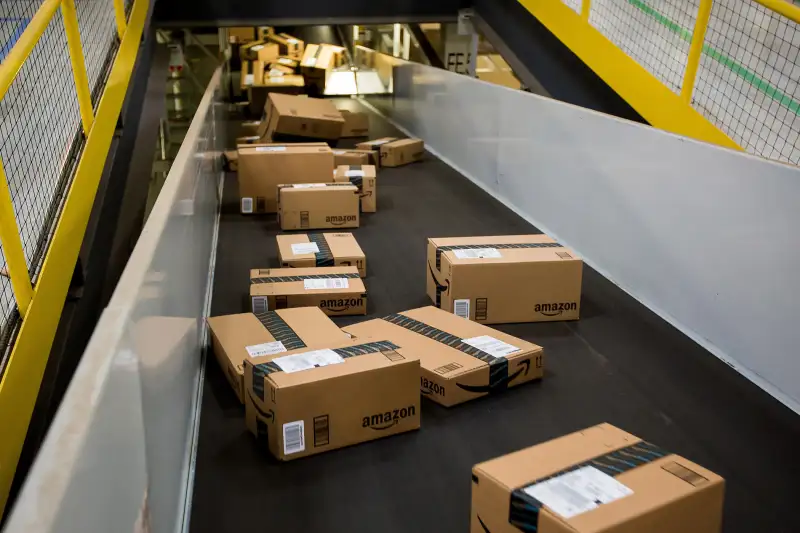 Michael Nagle—Bloomberg via Getty Images
The name pretty much sums it up: Free Shipping Day is when online shoppers can take advantage of loads of promotions that include free shipping. And while most shoppers have come to expect free shipping on pretty much every online order, no matter if it's Free Shipping Day or not, there are some reasons why consumers should check out the offers on the 2015 edition of Free Shipping Day, which takes place Friday, Dec. 18. Here's the rundown on everything you need to know.
Around 1,000 retailers are participating. According to FreeShippingDay.com, as of midday on Thursday, 985 merchants said that they would be participating. To "participate," the site explains, an e-retailer must "offer free shipping with no minimum purchase on Dec. 18, 2015 with delivery by Christmas Eve." For instance, Walmart is listed as a participant—meaning that on Friday, the retailer is supposed to waive its current policy requiring a $50 minimum purchase for free shipping. On Friday, any purchase, even an order costing just a few bucks, is supposed to be available with free shipping.
It's hardly the first or last day to get free shipping. Best Buy and Target are offering free, no-minimum-purchase shipping throughout the holidays, and retailers like L.L. Bean, Nordstrom, and Zappos give customers free shipping on all orders year-round. In some cases, retailers offer free expedited shipping during the holidays: L.L. Bean says that orders placed by noon on Dec. 22 will arrive by Dec. 24 at the latest, while Zappos likewise has free two-day shipping on all orders.
Meanwhile, the deadline for Amazon Prime members to get free shipping and delivery by Dec. 24 is Dec. 22. Bear in mind that Amazon's shipping is not exactly entirely "free" because members do have to pay a $99 annual membership fee. Another easy strategy for free, speedy shipping comes by way of ShopRunner, the two-day delivery service that works with more than 100 major retailers—and waives its normal $79 annual fee if you register with an American Express card.
MORE: 4 Different Ways to Get Free Shipping
Look for big discounts combined with free shipping. In light of how original prices are often inflated to extraordinary degrees by retailers, the mere inclusion of free shipping—worth perhaps $10 or $5, sometimes even less—should not make you bite on Friday. But many retailers will host Free Shipping Day deals like they have in the past, combining free, no-minimum-purchase shipping by Dec. 24 with deals on hot gift items or perhaps coupon codes with 30% to 50% sitewide discounts similar to ones seen on Cyber Monday and copycat online deal days. While it's great to get free shipping, it's even better to get free speedy shipping on top of an already solid deal.
Free Shipping Day deals have gotten better over the years. When Free Shipping Day was created in 2008, roughly 250 retailers participated. Stores were counted as participants if they offered any form of free shipping, even if there was a minimum-purchase requirement. But consumer expectations for free shipping have soared since then, with more shoppers viewing free shipping as a requirement before making an online purchase, rather than a special perk. By the 2013, more than 90% of retailers offered free shipping in some form during the holiday season. So to get consumers excited about Free Shipping Day and free shipping in general, retailers have had to up their games. Over the past few years, it's become commonplace to drop the usual minimum purchase requirements on Free Shipping Day and offer big discounts on top of that.
Free Shipping Day is best for small orders. At this point, virtually every retailer has free shipping for customers who reach a specified purchase threshold, which is typically $50, but goes as low as $19 at toysrus.com. You'll almost always get free shipping if you're spending a decent amount of money. The only thing that makes Free Shipping Day special, then, is that normal minimum-purchase requirements are waived. So here's your chance to get free shipping and delivery by Dec. 24 even if your order is a measly $7.