Free Shipping Day Deals: Better Than Black Friday and Cyber Monday?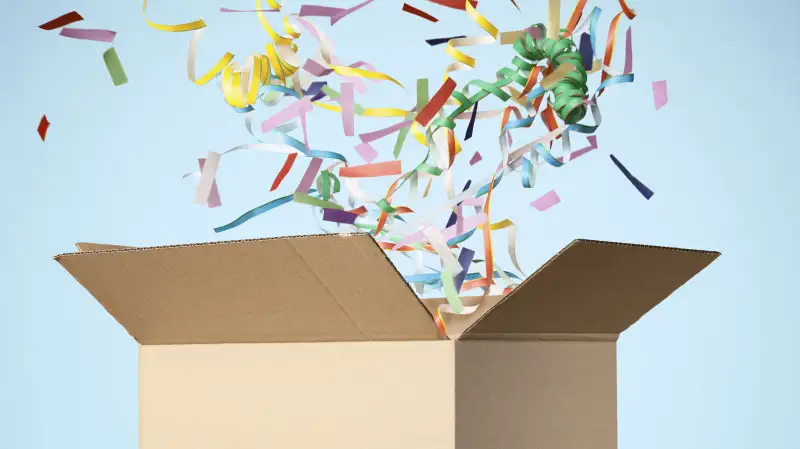 Sverre Haugland—Getty Images
Let's be honest: Free shipping isn't all that hard to come by. E-retailers are well aware of how exorbitant (or, for that matter, any) shipping costs are likely to cause online shoppers to abandon their virtual shopping carts before completing transactions, so nearly all merchants offer some form of free shipping—typically, when a minimum purchase threshold of $50 or $75 is met.
On Free Shipping Day, however, participating retailers agree to offer free shipping with no minimum purchase required, and the event is held one week before Christmas so that orders can be delivered by December 24. Still, let's have another reality check: Many Free Shipping Day participants have offered free, no-minimum-purchase shipping on plenty of other days in the holiday season. Target has been doing this for two months, and stores such as REI are offering free, no-minimum shipping guaranteed to arrive by Christmas Eve on orders placed as late as 10 a.m. on December 23.
The point is that free shipping, while nice and all, is hardly the most unique and dazzling deal in today's promotion-heavy marketplace. And free shipping alone shouldn't make you pull the trigger on any old purchase.
The best deals for online shoppers combine free shipping with substantial discounts. Many retailers are pairing up across-the-board markdowns with Free Shipping Day promotions, and they're presenting them as amazing, can't-pass-up bargains. But are they? Below, we're listing some seemingly impressive Free Shipping Day deals, and we're comparing them with what these same retailers were offering on Black Friday, Cyber Monday, and other times during the holidays. Indeed, many are truly good deals—on par or better with what we've seen on other big sales days—but others just aren't that special.
Here's just a sample of today's offers. As you'll see, before biting on any Free Shipping Day deal, it's wise to do some clicking around to investigate whether the promotions you see today are the same, better, or worse than what these retailers were offering days or weeks ago—and may offer again tomorrow.
Abercrombie & Fitch: Use code 15588 for 50% off everything plus free shipping—the same exact deal the retailer offered on Cyber Monday. Abercrombie offered across-the-board sales of "only" 40% off on Thanksgiving and Black Friday.
American Eagle: Use code HOLIDAZE for 40% off everything and free shipping on all orders—the same exact offer promoted on Black Friday weekend and Cyber Monday.
Children's Place: Use code 25OFFER3 for free shipping on all orders, plus an extra 25% off sitewide—on top of sales marking down all merchandise by 40% to 60%; on Black Friday, by contrast, Children's Place offered free shipping and a flat 50% off all merchandise.
Hollister: 50% off everything in store and online (use code: 35588), plus free shipping on all orders; Hollister also knocked 50% off everything on Black Friday, but shipping cost extra for customers who didn't meet a minimum purchase threshold.
Lane Bryant: Free shipping and 50% off select merchandise such as pants, jeans, skirts, shoes, and boots (use code: SNOWMANLB), compared with free shipping and 50% off absolutely everything on Cyber Monday.
Levi's: 30% off everything (through December 21) and free shipping (on December 18 only); occasionally, the Levi's site is known for discounting all purchases by 40% off, but only on orders of $250 or more.
Sports Authority: Customers get 15% off nearly all merchandise and free two-day shipping for orders placed on Free Shipping Day; from time to time earlier in the season, this sports retailer has offered 25% off and free (standard) shipping on all orders.
Tommy Hilfiger: Use code TOMMY100 for free shipping on all orders and $30 off if you spend $100 or more; it's not nearly as good a deal as the Cyber Monday deal of 50% off your entire purchase.