5 Ways to Get Free Shipping Every Time You Shop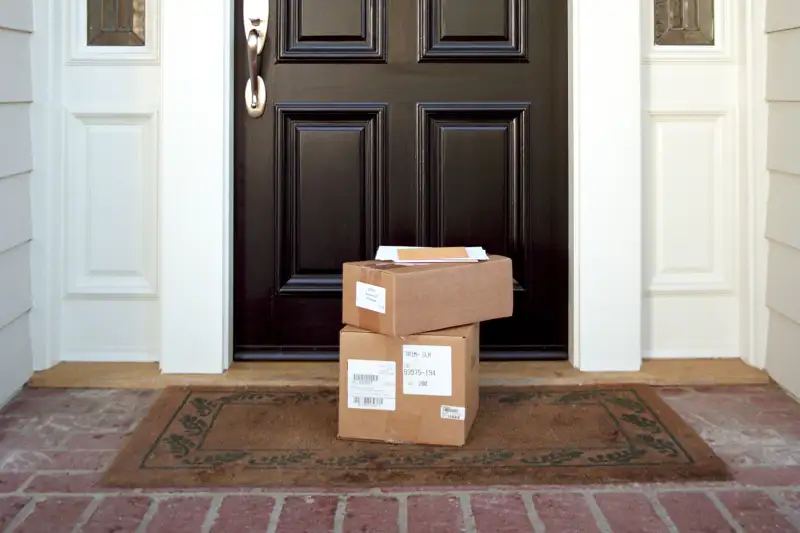 Siri Stafford—Getty Images
Hate paying shipping fees? Yeah, we all do! And most of us (72% of shoppers) will be looking to take advantage of free shipping deals this holiday season, according to a new survey by Deloitte. Sometimes it seems you can't avoid those annoying fees, but that's probably just because you don't know all of the tricks. Here are five ways to get free shipping—guaranteed.
1. Check for special deals. The first step is to click over to sites like freeshipping.org and retailmenot.com for shipping deals. During the holidays there are loads of them. Some stores are waiving shipping fees entirely during the Christmas rush. Best Buy and Target, for example, are offering free shipping with no minimum order until January 2, 2016, and December 25, 2015, respectively. Many other stores, including Sears and Kmart, have lowered minimum orders for free shipping.
2. Try ship-to-store options. Many stores, including Walmart, Kohl's, REI, and Staples, offer this service to web shoppers. When you check out, choose the store pickup option; you'll get a text or email when your order is ready, and you can drop by to grab your stuff, which will be packed and waiting for you. Some retailers have special pickup areas, so in addition to avoiding crowds in the aisles you can skip waiting in checkout lines.
3. Sign up for a shipping service. Amazon Prime ($99 per year) and ShopRunner ($79) offer free unlimited two-day shipping. Amazon's service, of course, is just for Amazon purchases. But it also includes lots of other goodies, including free streaming movies, music, and TV shows, unlimited photo storage, and thousands of free Kindle ebooks. ShopRunner offers free shipping on millions of items at hundreds of retailers, including PetSmart, Staples, and Toys R Us. Another nice perk: ShopRunner gives you free return shipping. If you're not sure whether you want to commit to paying the annual fee, both services let you sign up now for a one-month free trial. (Just remember to put a note in your calendar, so if you decide to cancel before the free trial is up your credit card will not be charged.)
Another option, if you buy lots of stuff at Sears and Kmart, is to sign up for Shop Your Way Max, which gives you a year of free two-day shipping for $49, plus cash back on purchases. Members of the military can get six months of the service free. And Walmart just rolled out its Shipping Pass pilot program with unlimited three-day shipping for $50 a year. For the holidays, the service promises to deliver your purchases by Christmas if you order by December 22.
4. Shop on December 18. It's this year's Free Shipping Day extravaganza. And it's a great day to shop. Hundreds of major retailers' websites will be offering free shipping with no minimum order and guaranteed delivery by Christmas Eve. Nearly 600 merchants have signed up so far, including Cabela's, DSW, Lord & Taylor, and Omaha Steaks. Get details at freeshippingday.com.
5. Haggle! Yes, if all else fails, it pays to negotiate. You might be able to finagle free shipping by contacting customer service via phone or live chat at the website. Simply ask for a break on shipping fees. If you ask nicely, you might just get a special shipping deal; worst-case scenario, they might just offer you an extra discount or freebie. Happy holidays!
Lisa Lee Freeman is a shopping and consumer-savings expert who loves to help shoppers score the best deals. She is a frequent TV commentator on consumer issues and was the founder and editor in chief of Consumer Reports' ShopSmart magazine.
Read next: 10 No-Brainer Ways to Save Even More at Walmart