Free Slurpees at 7-Eleven on Saturday, 7 Days of Freebies to Follow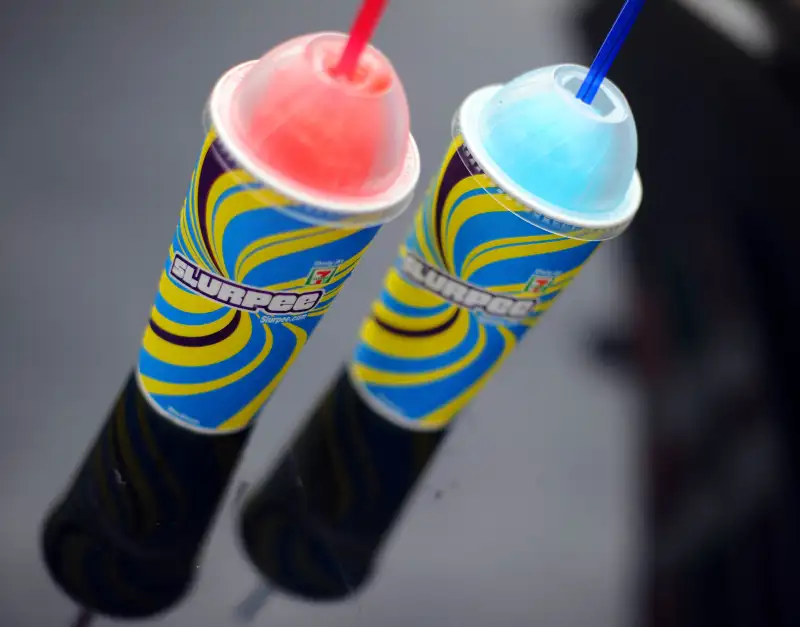 TIM SLOAN—AFP/Getty Images
This Saturday is July 11, a date that's always marked on the calendars of freebie-loving consumers. July 11, after all, is 7/11—or 7-Eleven Day—which is appropriately celebrated as a big day for the convenience store chain.
Over the years, 7-Eleven Day has gained a following as Free Slurpee Day, when each customer is welcomed to a complimentary Slurpee, any flavor goes. And the event has been getting bigger and bigger. In 2013, 7-Eleven began giving away larger Slurpees on the day, bumping up the freebie size from (yep) 7.11 ounces to the standard small size, 12 ounces.
Then, in 2014, 7-Eleven decided that 7-Eleven Day would be supersized into a whole freebie week, with free Slurpees followed by days in which cookies, Twinkies, Big Gulps, and such were given away.
Yet again, the 2015 edition of 7-Eleven Day is being stretched into eight days of giveaways. Unfortunately, this year's version isn't quite as generous. The promotions start like normal, with one free small Slurpee per customer on Saturday, July 11, from 11 a.m. to 7 p.m. There is no purchase required, and anyone and everyone can partake of the Slurpee giveaway, while supplies last.
Then, from Sunday, July 12, to Saturday, July 18, customers can receive up to $2 worth of food or drink daily, provided they meet two requirements: 1) they must be members of the 7Rewards program and download the mobile app to a device; and 2) they must be buying a 7-Eleven drink, such as a Slurpee, Big Gulp, or coffee, while grabbing their freebie.