Free Bagels, Free Chinese Food, Free Pancake Day All Coming Soon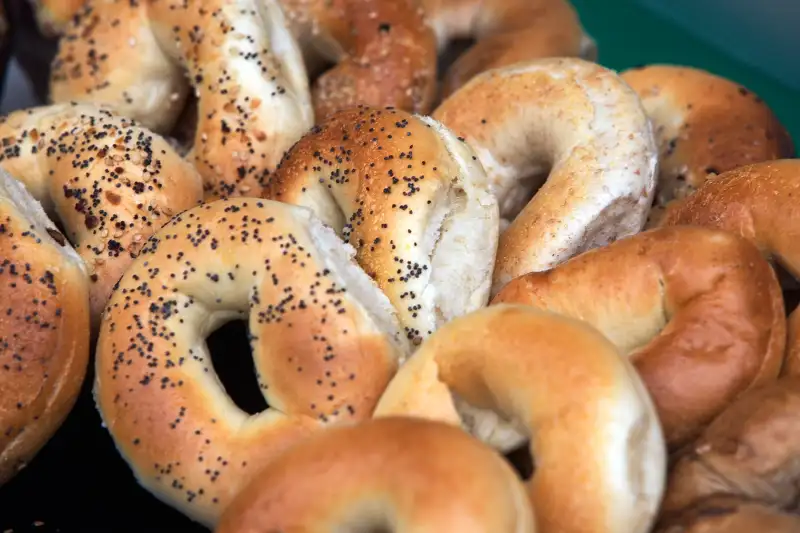 Everybody loves free stuff, so take note of the fact that a particularly busy period for freebies is upon us. In the very near future, there are giveaways for bagels and Chinese food, and IHOP's annual free pancake day is taking place a few short weeks down the road.
Feb. 4: Bruegger's Bagels
This Thursday, Feb. 4, Bruegger's is celebrating its 33rd anniversary by giving away three bagels to each customer who provides a name and email address. Sign up online for a coupon that can be redeemed at Bruegger's Bagels locations around the country. Limit one coupon per customer.
Feb. 8: Panda Express
In honor of Chinese New Year, Panda Express is welcoming customers to a "gold bar" (a.k.a. eggroll) on the house on Monday, Feb. 8. Print out this coupon or show it on a mobile device for your freebie. Or use the promo code GOLD when placing an order at PandaExpress.com.
Feb. 9: Original Brooklyn Water Bagel Co.
National Bagel Day, one of the many fake marketing holidays sprinkled throughout the year, is on the calendar for Tuesday, Feb. 9. And it's on this day that Original Brooklyn Water Bagel Co. locations are giving away one free egg and cheese bagel pocket per customer.
March 8: IHOP
Though the exact details have yet to be released, we can confirm that IHOP is holding its annual National Pancake Day celebration on Tuesday, March 8, 2016. Assuming the deal is like previous years, customers will be welcomed to a free short stack of buttermilk pancakes, with no purchase necessary. IHOP will be asking customers to consider making a donation to children's charities after enjoying their free pancakes.