10 Companies That Pay You for Referring Friends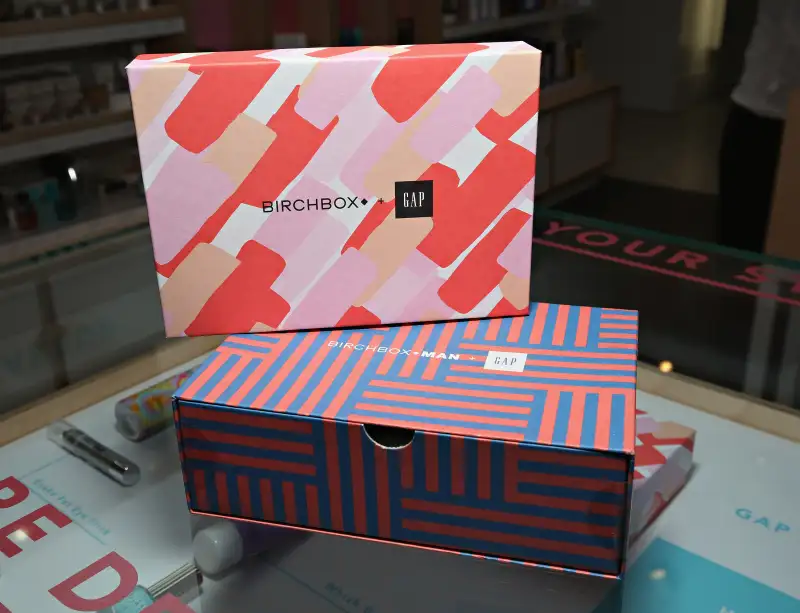 Cindy Ord—2015 Getty Images
Do you like shopping online? Better yet, would you like to make money (or get other cool stuff) for shopping online? There are a number of retailers, websites, and subscription clubs with awesome referral programs that let you do just that. Check out the perks and start earning some major rewards for all your hard work.
1. Zulily
Zulily offers thousands of trendy items for the whole family. From baby gear to home decor to apparel, toys, and more. If you refer a friend, you can earn $15 to spend on the site. The credit is added to your account when your friend's item ships. There's no limit to the number of credits you can earn, and they expire 18 months after issuance.
2. Hulu Plus
By now, we all know that cable television is expensive — it's one of the first things we cut from our budget in a pinch. Switch to Hulu Plus to save money and still see the shows you love. If you refer your friends, you'll even get two weeks free. This deal is so great, you can earn up to a full year if you get 26 of your friends to join in on the fun.
3. ThredUp
Not only can you sell your used clothing on ThredUp, but you can also make money for telling friends about it. Their system is set up as a share-and-earn model. You send invitations to shop on the site to your friends, they get $10 to spend, and if they spend it, you — in turn — get $10 added to your account when their items ship.
4. Airbnb
Travel can be expensive, and sites like Airbnb have unique options to help make it more fun and affordable. I love how their referral program works two ways. You get $25 if your friend completes a reservation request. And you get a whopping $75 if your friend lists a place as a host. What a wonderful way to make money to go on vacation.
5. Sock Fancy
We all need socks. They keep our feet warm, cozy, and looking good. When you refer friends to Sock Fancy, they get 15% off their first order and you get a free pair of socks. Send invitations via email, Facebook, or Twitter.
6. Birchbox
Birchbox lets you pretty yourself with products delivered to your front door. When you tell your friends about the service, you earn 50 points. For every 100 points, you get $10 to spend in the Birchbox Shop.
7. Stitch Fix
Need a little help with your style? Stitch Fix gives you personalized clothing options according to your list of preferences. You try them at home and decide whether to purchase or return (for free). If you get your friends to sign up for the service, you earn a $25 credit to spend on the site. This credit is activated when your friend's order ships.
8. MyHabit
Shop amazing deals on the popular brands you love at MyHabit. For a limited time, this site is giving members $20 for each friend they refer. The extra incentive: Those friends you refer also earn $20 for signing up. It's a win-win!
9. Dollar Shave Club
Keep your face smooth and get free stuff with subscription-based Dollar Shave Club. For every friend you successfully refer to the site, you'll earn $5 toward your next purchase. You can choose from all different blades and products, so there's something each of your friends can enjoy.
10. Ebates
You've probably heard about Ebates. Those of you who haven't are missing out, quite literally. Shop at your favorite stores through the site and earn back a percentage of the total price in the form of a quarterly check. And refer your friends to sign up for a $5 bonus. They're even offering an additional bonus for the first three friends you refer now through the end of June.
More From Wise Bread:
Discount Designer Clothing: 17 Places to Get Name Brands for Less
16 Amazon Deal Hacks You May Not Already Know
11 Retailers Where You Can Negotiate a Lower Price