One in Four Americans Are Skipping Medical Treatment Because They Worry About the Cost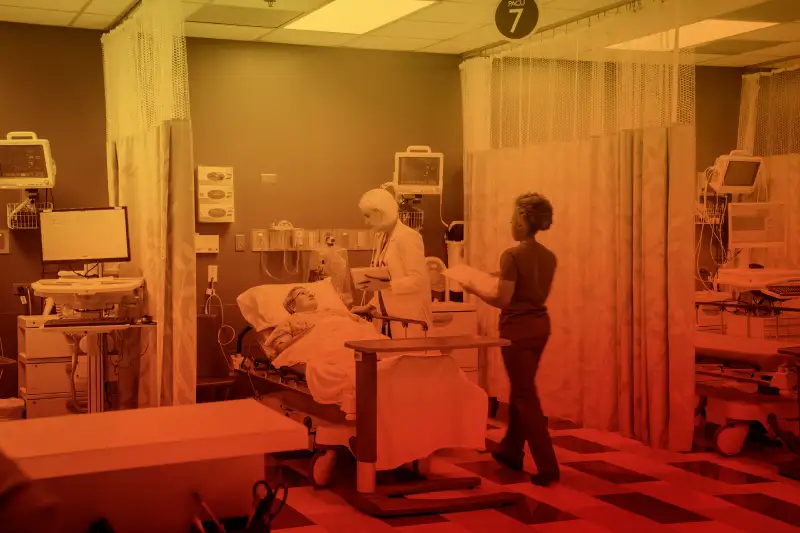 FS Productions—Getty Images/Tetra images
One in four Americans chose not to receive treatment for a health issue over the last year due to its high cost, according to a new survey released by Gallup and West Health, a health care nonprofit.
Not only that, but 45% of Americans worry a major health issue could send them into bankruptcy and 19% have delayed purchasing medicine due to its cost.
The findings, released Tuesday, display the personal and financial impacts caused by the rising cost of health care in the United States. Tens of millions of Americans are borrowing money to afford health care and cutting out other household expenses. And Americans share a concern over the rising cost of health care and how it will impact their finances and the U.S. economy.
Indeed, Americans borrowed around $88 billion to pay for health care over the last year, the study found. About 12% of Americans borrowed money for health care, and 23% cut back on household spendings to afford it.
Health care spending in the U.S. rose to $3.5 trillion in 2017 — a 3.9% jump from 2016. In 2017, the U.S. spent more than $10,700 on health care per person. The U.S.'s health spending per capita far exceeds those of other countries, according to data from the Organization for Economic Co-operation and Development.
Forty-eight percent of Americans said they believe the quality of the U.S. health care system is "the best or among the best in the world." But when asked about the quality of care compared to costs, 31% said it was "worst of among the worst in the world."
Americans are collectively concerned about the impact of the rising cost of health care. Seventy-seven percent worry it will "cause significant and lasting damage to the economy."
"The impact of out-of-control healthcare costs is indisputable, although Americans's feelings about their healthcare system are complicated and at times conflicted," said Dan Witters, a senior researcher at Gallup, in a statement. "At a macro level, large numbers think healthcare in America is among the best in the world, but on an individual basis, most agree they are paying too much and getting too little in return, and they are worried not only for themselves but for their country."
The results of this survey come as lawmakers spar over health care policy. Last week, the Trump administration filed a brief in a federal appeals court to invalidate the Affordable Care Act — and House Democrats unveiled a bill aimed at strengthening the landmark health care law. In a series of tweets on Monday, however, President Donald Trump said Republicans would not present a replacement for Obamacare until after the 2020 presidential election.
Gallup and West Health surveyed 3,537 adults living in all 50 states and Washington, D.C., from Jan. 14 through Feb. 20.