How Gardening Could Save You $600 on Groceries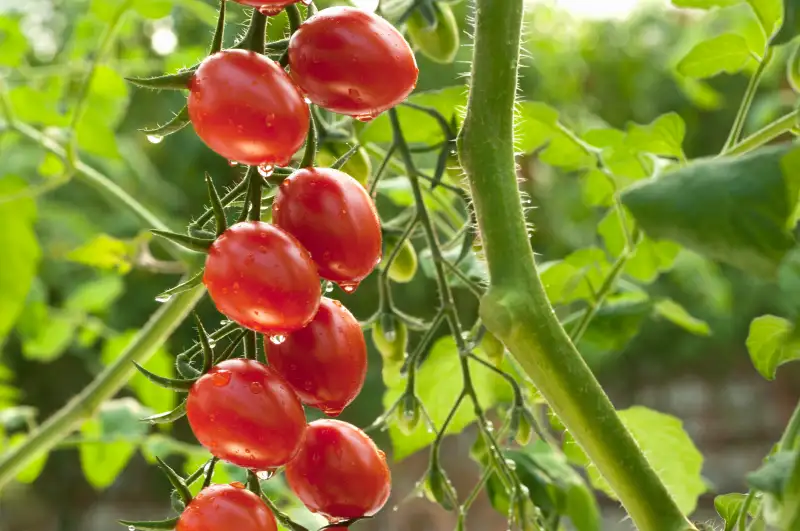 Francesco Ruggeri—Getty Images
While you may know musician Jack Johnson for his mellow hits like "Better Together," "Upside Down" or "Banana Pancakes," he's likely less known for his home-grown Swiss chard, eggplants and sugar snap peas.
An avid gardener at home in Hawaii, Johnson is not alone in his obsession for getting his hands in the dirt. More than a third of U.S. households now grow some of their own food, according to the National Gardening Association, the highest level in a decade.
The bottom-line bonus? Unlike some hobbies which can prove to be gigantic money pits, like buying sports cars or speedboats, with gardening, there is the practical return on your investment in the way of a harvest of tasty tomatoes or leeks or radishes.
A well-maintained food garden yields 1/2 pound of produce per square foot per growing season, according to the NGA. So a 600-square-foot garden, the American average on which households spend $70 per year, could churn out 300 pounds of fresh produce worth about $600 annually, the association estimates.
As a result, you could cut into some hefty grocery bills. The average American household forks out $6,759 a year on food, or 12.6 percent of total spending, according to the Consumer Expenditure Survey from the Bureau of Labor Statistics. Of that, $756 is spent on fruits and vegetables, and $2,787 on the high cost of eating out.
The harvest for Christy Comeaux, a 31-year-old nurse from New Iberia, Louisiana, amounts to approximately $75 per month of fruit and vegetables from various plots, trees and vines on her property, from April through December.
She spent $100 to set up a soil-less hydroponics gardening system, but since then spends about $10 a season on seeds to get the veggies growing. Her trees and vines cost about $20 each to acquire, and after that have "little to no" annual maintenance costs.
Among last year's haul: nectarines, oranges, strawberries, and vegetables like lettuce and broccoli. Her projects for this year include adding blackberries, grapes and plums to the mix. Best of all, it is from her own yard and not shipped from halfway across the world or subjected to possible chemicals and pesticides.
For those living in big cities, growing produce is more challenging but it is not impossible.
Divya Sangam, a 32-year-old public relations specialist from Edison, New Jersey, lives in a two bedroom apartment, but she grows some of her favorite tropical herbs, like curry leaves, lime leaves, lemongrass, and blue ginger, in a planter on the porch.
She says her savings, even after paying for seeds, planters and soil, amount to about $100 a year. Even better, she says her homegrown herbs are more flavorful and fragrant than anything she has found in supermarkets.
As with any hobby, it is easy to spend more than you should.
Jim Saulnier, 52, a financial planner in Fort Collins, Colorado, grows around 30 crops a year, from spinach and onions to summer squash and green beans.
He is such a perfectionist that he spent almost $5,000 on an automated sprinkler system to keep his garden humming. "That alone increased my cost per cucumber," he says.
Saulnier harvests so much produce that he has to give some of it away, often to his financial planning clients.
He advises budding green thumbs, especially in urban environments to use so-called "grow bags," which are essentially big fabric planters. They do not cost a lot, won't take up much space, and make harvesting a snap.
The benefits of gardening are more than just financial, as musician Jack Johnson can attest. He is so creatively invested in the process that he is featured in a new documentary on gardening and preventing food waste, in conjunction with the organization Sustainable America.
"It's a fun thing to take on," Johnson said as he reflected with pride about his success with heirloom tomatoes. "We are spending less at the store, and my kids are enjoying seeing how much we can grow in our own garden."