Gas Prices and Car Insurance Costs Nudge Inflation Rates Higher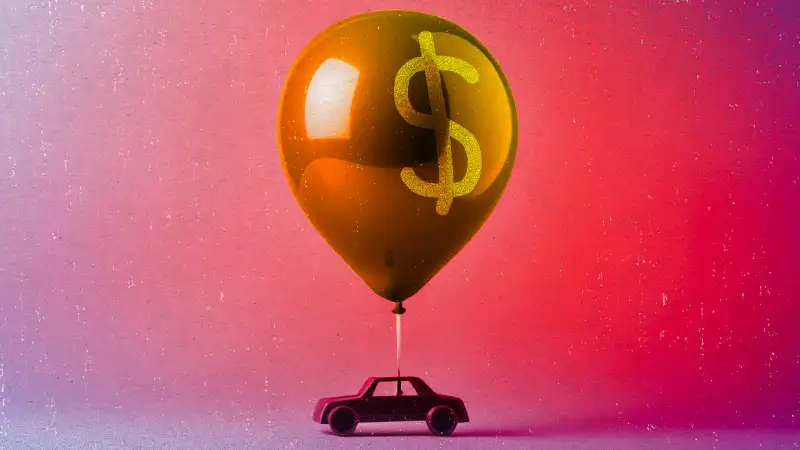 The annual inflation rate increased to 3.7% in August with higher gasoline and auto insurance prices contributing to the overall rise, even as costs for many other items declined.
Inflation over the past 12 months, as measured by the consumer price index (CPI), increased slightly in July and August after a 12-month stretch of declines from the June 2022 peak of 9.1%.
The increase in inflation isn't necessarily cause for panic, as officials say the higher inflation rate is largely due to a rise in the cost of gas, a notoriously volatile good that remains much less expensive than the peak hit in 2022. Gas prices increased 10.6% from July to August and represented more than half of the increase in inflation for the month, according to the CPI.
Inflation rises again in August
As the inflation rate increased in August, the CPI reading was 0.6% higher than in July.
Energy prices, which increased by more than 5% in August, are included in the consumer price index, but excluded from other inflation trackers that are monitored more closely by the Federal Reserve. Removing energy and food, core monthly inflation was lower: 0.3%.
In light of the latest CPI report, Social Security recipients can look forward to a slightly higher-than-anticipated COLA (cost of living adjustment) for 2024. The new estimate calls for a 3.2% rise in Social Security benefits next year, though the figure is not final.
Some of the worst months for gas prices in the aftermath of Russia's invasion of Ukraine came in the summer of 2022. Because those high gas price months are now more than a year in the past, they're falling out of the annual inflation rate calculation, causing the CPI to rise.
Gas prices push inflation higher
For the entire first part of 2023 up until last week, gas prices had been lower compared to year-ago levels. But the average price for a regular gallon ($3.85 per AAA) is now 14 cents higher than this time in 2022.
Drivers can reasonably hope for some relief at the pump in the fall months. On Saturday, most gas stations will make the switch back to winter-grade gasoline, which is cheaper than the fuel blend used in the summer, according to GasBuddy. Moreover, gasoline demand is typically lower when Americans start driving less after Labor Day, and that tends to take pressure off prices.
Yesterday, the Energy Information Administration, a federal agency, released an updated forecast that gas prices will average $3.69 per gallon through the end of the year.
Car insurance prices are up 19.1%
Beyond gas prices, insurance — especially auto insurance — was another driver of inflation in August, according to the U.S. Bureau of Labor Statistics. Auto insurance prices are soaring in 2023 as insurers raise premiums to keep up with their own rising costs. Car insurance prices increased another 2.4% from July to August, according to the CPI, bringing the annual increase to a whopping 19.1%.
Higher vehicle prices, more expensive car repairs, medical inflation and high incidence of accidents are some of the factors insurance companies blame for their rate hikes.
While gasoline and car insurance prices were chief among the contributors to higher inflation in August, other CPI categories that saw price increases in August include housing, medical care and personal care.
Some of the indexes that had price declines in August include those for lodging away from home, used vehicles and recreation, according to the CPI report.
More from Money:
How to Switch Car Insurance in 7 Easy Steps
Owning a Car Now Costs Over $1,000 a Month, on Average
Having a Good Credit Score Is Especially Important Right Now — Here's Why