Why People in Their 20s Aren't Reaching Financial Milestones as Fast as Boomers Did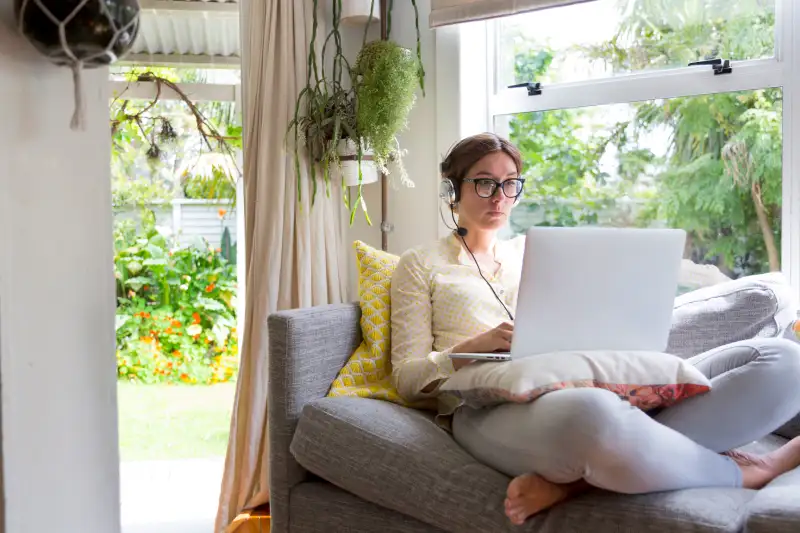 Twenty-somethings today are far behind reaching key adult milestones than baby boomers were at the same age.
Pew Research Center, in a report released Tuesday, found that 21-year-olds in 2021 were particularly behind in terms of working full-time jobs, getting married and becoming financially independent when compared to 21-year-olds in 1980.
At 25, however, young adults in modern times ended up closing the gap considerably in certain areas.
What the research shows
Pew compared 21-year-olds in 2021 to 21-year-olds in 1980 across five "milestones of adulthood," including having a full-time job, being financially independent, moving out of their parents' house, getting married and having a kid.
Young adults these days are less likely to have reached those milestones on all five counts, Pew's research shows, and they're particularly behind on money matters and marriage.
Pew says only 39% of 21-year-olds these days have a full-time job, whereas 64% of 21-year-olds in 1980 worked full-time — a difference of 25 percentage points.
Marriage is another stark divider between the generations. In 1980, about one-third of 21-year-olds were already married. In 2021, that figure was only 6%.
When it comes to financial independence, which Pew defines as earning at least 150% of the federal poverty line, only a quarter of 21-year-old Gen Zers fell into that category while 42% of that age group in 1980 were considered financially independent.
In 2021, a slim majority of 21-year-olds (51%) lived separately from their parents, according to Pew, but in 1980, 62% of 21-year-olds had their own place.
Why Gen Z is behind compared to baby boomers
One key reason that young folks are "behind" these days, Pew says, is that they're far more likely to go to college. According to Pew, almost half of 21-year-olds in 2021 were enrolled in college compared to just 31% in 1980.
Attending college essentially delays the student's earnings potential for several years (and saddles many with student-loan debt), but in the long run, college graduates tend to earn much more than the high-school grads.
Illustrating this point, Pew ran the same comparison for 25-year-old adults and found that, when it came to money matters, the gap had largely shrunk.
In 2021, 66% of 25-year-olds were working full-time, compared to 73% in 1980.
Similarly, Pew found that 60% of 25-year-olds in 2021 were financially independent. In 1980, 63% of that age group earned at least 150% of the poverty line.
Wide gaps persisted for getting married and having children.
Another major factor that could be hindering the launch of many young adults today is the pandemic. Gen Zers and the youngest millennials graduated into one of the worst economic and public-health catastrophes in recent memory, forcing many young adults to move back in with their parents and miss out on key entry-level jobs to kick start their careers.
Skyrocketing housing costs are yet another obstacle, with average housing costs soaring 245% between 1980 and 2021, according to data from the St. Louis Federal Reserve.

More from Money:
First-Time Homebuyer Program Guide
Here Are the 10 Most Popular College Majors — and How Much Graduates Earn
Many Gen Z Workers Plan on Retiring Early — With $2 Million in the Bank