Best and Worst U.S. Cities for Women's Pay Equality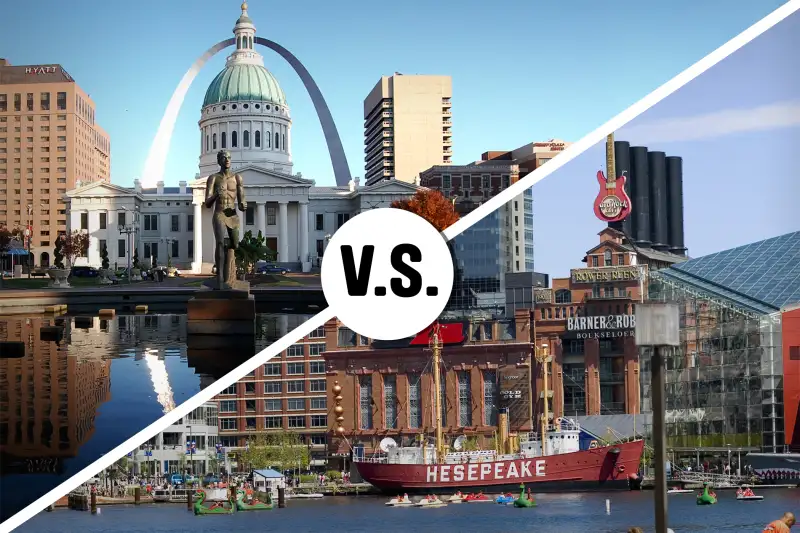 Women seeking fair pay might consider a move to Baltimore.
Among the 20 largest U.S. metropolitan areas, a new PayScale report shows, Baltimore has the narrowest wage gap between men and women when controlled for workers with the same job, skills, and education.
Working women in the Baltimore-Towson metro area are paid 0.6% less than equally qualified men, the survey of 1.4 million full-time workers found. That's in contrast with a difference of 4.3% in St. Louis, where the pay gap is largest. (The controlled gap for women is 2.7% nationally.)
---
---
While the study found that Baltimore had the fairest wages overall—and that its single, childless women actually earn 2.5% more than their male peers—the same could not be same for the city's married female workers with children. Mirroring a national trend, Baltimore women in that category earn 5.6% less than equally qualified male residents.
Married, With Children
For married women with children, the survey found the worst pay gap in Detroit, where working mothers earn 7.0% less than male peers. The fairest wages for women with families were in Boston, which had a pay gap of 1.9%. Tampa and Los Angeles were second best, with gaps of 2.5% for women with husbands and kids.
Read Next: Kids Killing Your Career? Only If You're A Woman
Interestingly, single women with or without children—and married women without kids—all out-earned male peers in Tampa.
In two Southern California cities, women in certain categories out-earned men by a significant margin. In Riverside, married women without kids earn 3.7% more than equally qualified men, and single mothers in San Diego get paid nearly 5% more than male peers.
As for the uncontrolled pay gap— a simple comparison of male and female median wages, regardless of job or qualifications—the survey found the "fairest" city to be Miami, where median pay is $46,100 for women and $57,700 for men. That's a pay gap of about 20%.
The most unequal city? That again would be Detroit, where median salary is $65,200 for men and only $43,500 for women, for a difference of 33%.
Read More:
Best and Worst States for the Gender Pay Gap