How George Clooney Became 2018's Highest-Paid Actor Without Starring in a Single Movie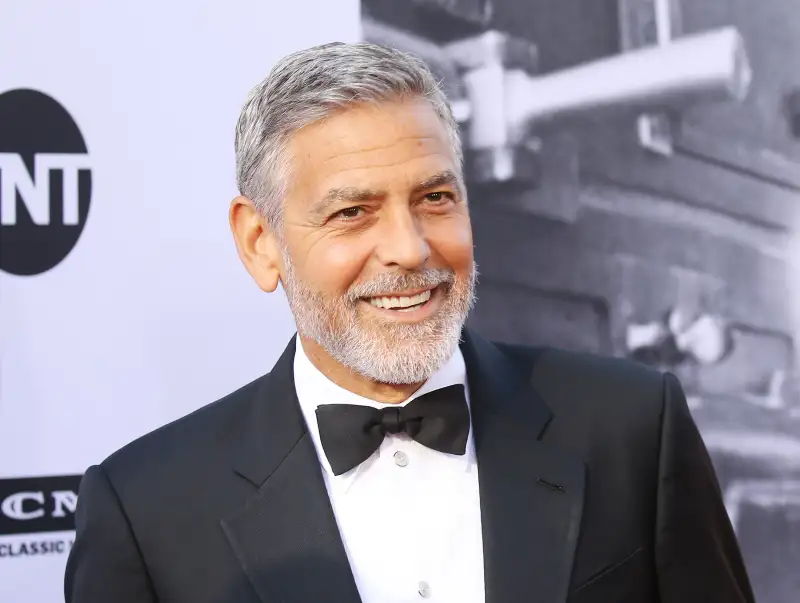 In addition to being Amal Clooney's husband, Prince Harry's pal and every middle-aged mom's celebrity crush, George Clooney is officially the highest-paid actor in the world. And he didn't even do any acting last year.
Clooney came in first in Forbes' annual ranking of actors' paychecks out Tuesday, earning $239 million between June 2017 and June 2018. But he has alcohol, not the silver screen, to thank. Though he's currently filming a TV miniseries called Catch-22, Clooney's most recent starring role was in 2016's Money Monster.
Instead, Clooney made the majority of his money from tequila. Along with his friend Rande Gerber, the actor is one of the co-founders of Casamigos, a company the duo sold last June for up to $1 billion.
That's not bad for a brand they've claimed they "started by accident."
As the story goes, Gerber and Clooney were hanging out in Mexico in 2013 when they realized they'd been drinking a lot of tequila at various bars. Clooney suggested that they come up with a custom variation.
"We wanted one that didn't burn going down, that was super smooth and had the right flavor profile," Gerber told Business Insider last year. "One that we didn't have to mix — typically we drink it straight or on the rocks — that we could drink all day long and not be hungover in the morning."
Within two years, they'd found their holy grail tequila. But their orders stacked up quickly, and soon Clooney and Gerber's distiller told them to get a liquor license. They did, in the process connecting with an American distributor, and Casamigos blew up. The company now offers three types of tequila — blanco, reposado and añejo — that sell online for $20, $23 and $25, respectively.
"What was really important for George and I was that we have the best tequila, but we make it affordable for everyone," Gerber told BI.
The drinks may be cheap, but they brought in huge profits. Diageo bought Casamigos last year for $700 million, with the potential to add as much as $300 million later if the company performs well.
Clooney's cut of the deal was about $233 million before taxes, according to Forbes. He told The Hollywood Reporter that he and his wife planned to give some of the money to charity: The couple donated $1 million to the Southern Poverty Law Center and $20 million to the Clooney Foundation for Justice.
Celebrity Net Worth puts Clooney's net worth at $500 million total. Here's how he stacks up against the other top five actors on the Forbes list:
1. George Clooney, $239 million
2. Dwayne "The Rock" Johnson, $124 million
3. Robert Downey Jr., $81 million
4. Chris Hemsworth, $64.5 million
5. Jackie Chan, $45.5 million