Comedian George Lopez Says These Are The Most Important Money Lessons He Learned Growing Up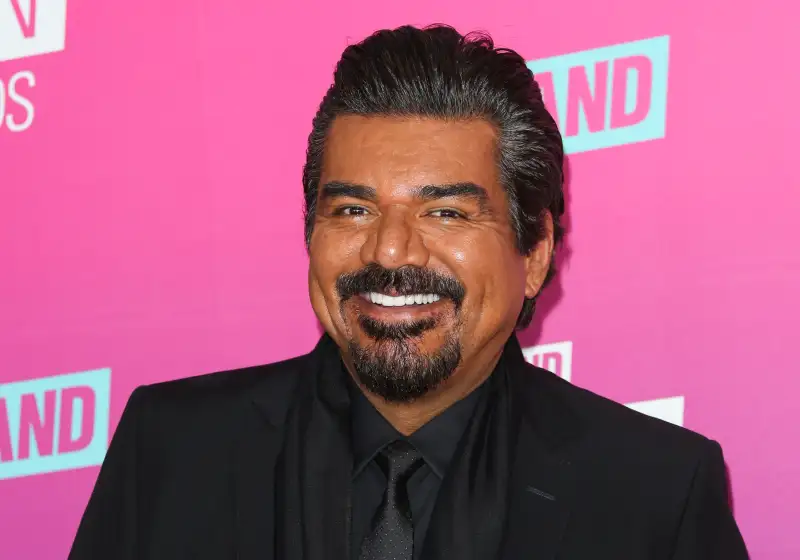 For one of America's favorite funnymen, George Lopez has a life story that is anything but hilarious.
Despite challenges that would topple many of us, from growing up without a father to suffering kidney failure, Lopez made it atop the entertainment world with shows like the ABC sitcom "George Lopez" and the new TV Land series "Lopez."
For Reuters' series "Life Lessons," we sat down with Lopez to dig into the wisdom he gathered along the winding path to stardom.
Q: Growing up poor in Mission Hills in the San Fernando Valley, when did you know you were destined for something big?
A: I didn't have a family that was cohesive or supportive in any way. The first time I heard anyone say that I could be anything I wanted to be, it was in elementary school when I was 8 years old. A minor league baseball player from the area spoke to our school, wearing his Orioles jersey, telling us that if we stayed in school and worked hard and dreamed big, we could accomplish anything.
At that moment my eyes were opened. I had never heard anybody say that before. I don't even know the guy's name, but I never forgot that moment. My whole career started with that day.
Q: What did your family teach you about money and work?
A: I lived with my grandfather, whose job was digging ditches with a shovel. My grandfather told me 'In life you can work with your hands, or you can work with your head, and you need to decide.' I knew right away that life wasn't for me.
Q: You eventually hit it big with your own show. What was it like to be the boss?
A: I remember the first Thanksgiving on set, when everybody on the crew brought food and were having a good time. I just stood there and started crying, and had to go to my dressing room and close the door. I wasn't used to seeing people happy like that. I had spent so much time alone and on the road -- life beats you down like a dog. I had to learn how to be around happiness.
Q: How did you deal with having significant money for the first time?
A: I didn't have high-level financial guys when I started out, and looking back now, I probably should have. I had to hire someone who was used to handling successful people, and could take me to the next level.
The most important thing for me was to never owe money to people. I wanted to be someone who always pays my bills on time.
Q: What did your kidney transplant teach you about life?
A: I was sick from 1998 to 2005, and the last couple of years were really bad. I was still doing my show, and I don't think people knew how sick I was. I couldn't remember my lines, my blood was tainted, my kidney function was destroyed.
I got the amazing gift of a kidney from my wife at the time. I woke up from the operation feeling better than I had ever felt in my life, and ever since, I have spent as much time as I can helping raise money and awareness for sick kids.
Q: Do you still go back to where it all started?
A: I remember at school when I was growing up, none of the kids in the neighborhood had much, but every Christmas we would get a toy or a book. So when I made it, I decided I would do the same thing. For the last 10 years I have gone back for the holidays and personally handed a toy to every kid in my old school.
This is in the same auditorium where that baseball player told me I could be whatever I wanted to be. Now that auditorium is named after me - so everything good in my life traces back to that one place.