Georgina Bloomberg Says She Regrets Not Taking Her Father's Advice on College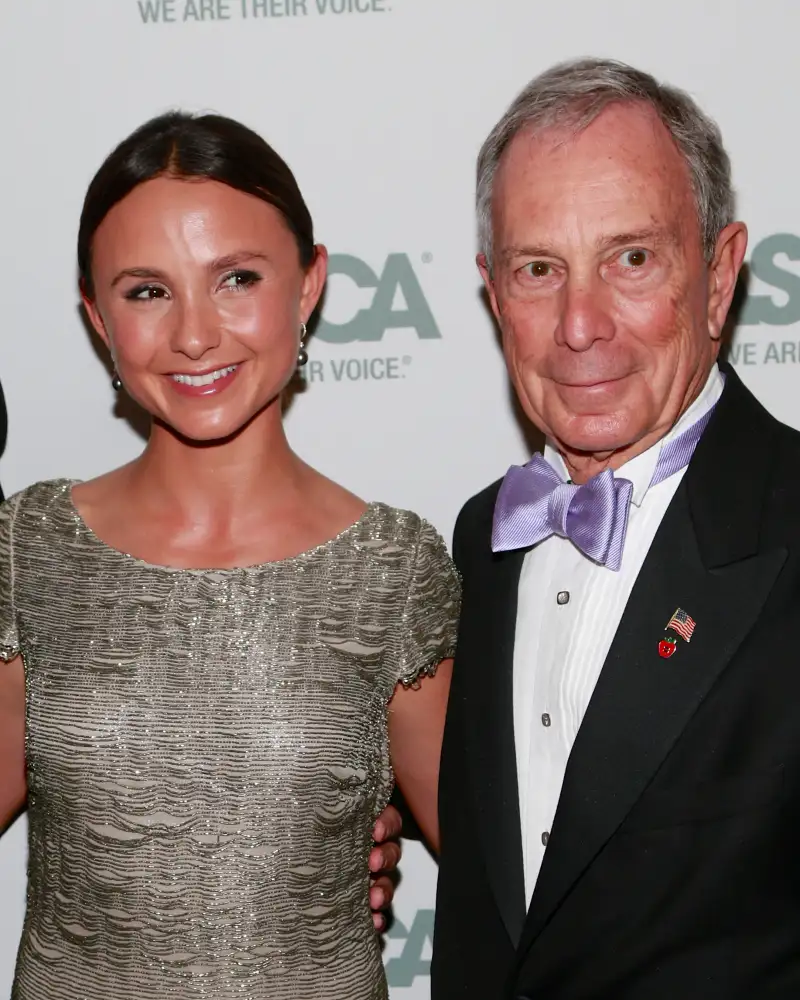 Charles Eshelman—FilmMagic
Everyone has hurdles to overcome in life. Georgina Bloomberg has overcome thousands of them.
That is because the 33-year-old daughter of Bloomberg LP founder and former New York City Mayor Mike Bloomberg is an accomplished equestrian, representing Team USA at international competitions such as the Pan American Games.
She spoke with Reuters for our Life Lessons series, talking about the challenges of carving out her own niche and career, beyond the shadow of her father, one of the wealthiest men in the world.
Q: What lessons about money did you learn when you were younger that proved useful later on?
A: My father told me when I went to college that I needed to take an accounting class. I enrolled and went the first day. I didn't understand a thing that was being said, and dropped the class. I really regret that decision. I should have stuck it out and learned the basics of accounting, but I took the easy way out.
Q: As you started your own career, how did you navigate having such a recognizable name?
A: When I was a teenager I hated having Bloomberg as a last name and being seen simply as someone's daughter. I used to shy away from it in every way. As I got older, I began to realize that it was something I could use to make a difference in the causes I cared about. I learned to be proud of my last name.
Q: Anyone you look up to, for having created a successful life and business for themselves?
A: Ivanka Trump is a close friend and just a wonderful person, mother and businesswoman. Everyone thinks she has it all, but she always stresses that there is no such thing.
Q: From your work as an author, what lessons did you learn about entrepreneurship?
A: I had to take a big risk by writing my young adult book series "The A Circuit" and putting myself out there in that way. I don't consider myself a good writer, so I had to rely on a co-writer. Still, I knew that people would judge me and my writing. I am really proud of the way the series turned out.
Q: When it comes to philanthropy, tell me about your ventures like The Rider's Closet?
A: When I was a teenager I found a stack of riding clothes I had outgrown and were in very good condition, but I didn't know where to donate them. I started collecting clothing from other riders and sending boxes to intercollegiate teams, and soon I was getting written requests from all over the country. I used to run everything out of my mother's garage.
Today it is run out of Pegasus Therapeutic Riding in Brewster, New York where it helps thousands of riders every year afford to stay in the sport, and helps kids with disabilities ride horses.
Starting this program is one of the things I am most proud of in my life, because it was something I created myself. I saw a need for something, realized it didn't exist, and went out and created it.
Q: Since you have a young son, what money lessons would you like to pass down to him?
A: My parents always instilled in us that we had to appreciate what we had, yet understand that with that comes a duty to give back to others. You are given things in life for a reason.
I also feel very strongly that he learn to understand (that) wealth never determines how you can treat someone else. I want him to treat every person with respect, and never think for a moment that he is better than anyone else because he has wealth.
Q: What inspiration do you draw from your father, in terms of living a successful life?
A: What I respect most about my father is his ability to ignore what others think or say. I was too young to fully appreciate his firing from Salomon Brothers, and taking that opportunity to start his own company. But I remember when he decided to run for office, everyone laughed at the idea and thought he had no chance. I was blown away by how he was able to tune his doubters out. When he won that election I remember thinking to myself, well, that was a good life lesson.