A Farmer Found an Ancient Horse Head on His Property. Now He's $1 Million Richer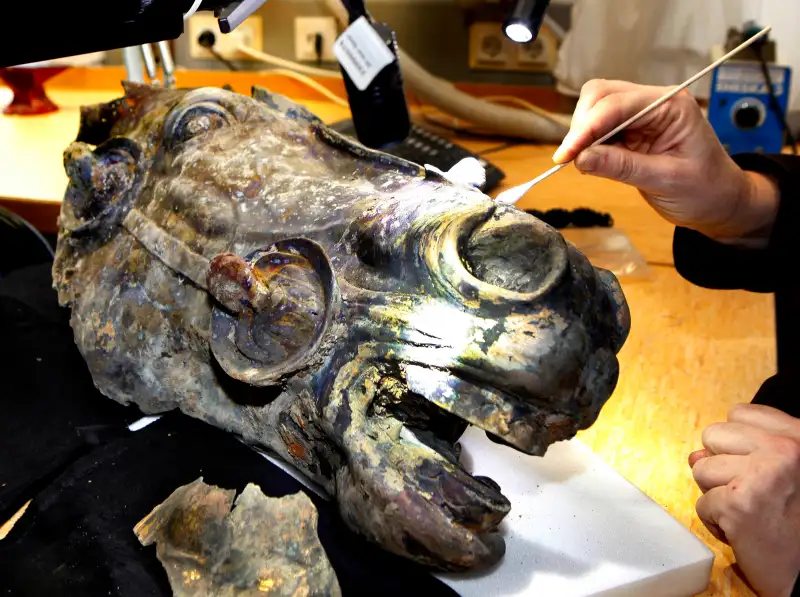 BERLIN (AP) — A German court has ruled that authorities must pay a farmer 773,000 euros (nearly $904,000) for a bronze horse's head dating back to Roman times that was found on his land in 2009.
The head, part of a statue of the Roman emperor Augustus, was found by archeologists in Lahnau in western Germany. The state of Hesse initially paid the farmer 48,000 euros.
The Limburg regional court said Friday that, according to state law at the time, the farmer was eligible to half the value of the head, which an expert estimated at around 1.6 million euros. He would also be entitled to interest.
The ruling can be appealed.