7 Ways to Free Yourself From Debt—for Good!—in 2015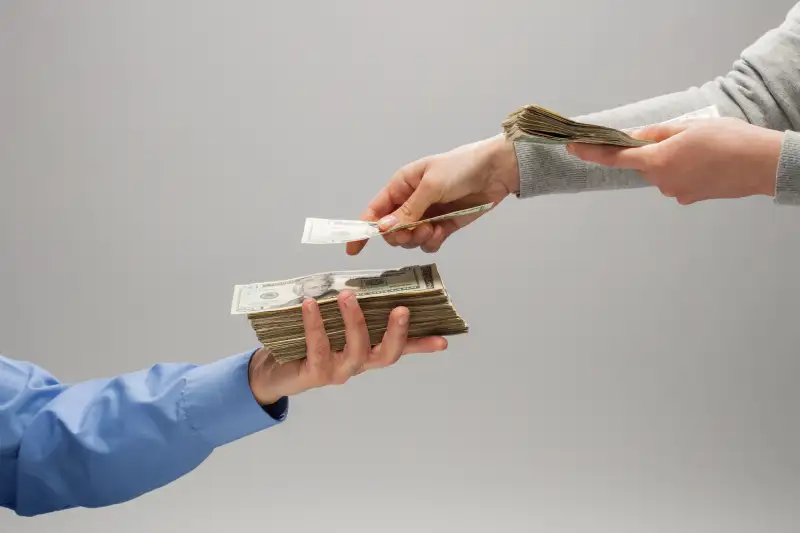 If you're in debt, getting out may seem impossible.
One in eight Americans don't think they'll ever pay off what they owe, according to a survey by CreditCards.com.
But it's a new year and a new balance sheet. And the seven steps here can help you put hundreds more towards your bills every month—while still living the kind of life you want.
Can you taste the freedom?
1) Know What You Owe
It may sound easy, but this can be the hardest part, says Gail Cunningham, spokesperson for the National Foundation of Credit Counseling. "A disturbing number of people come to our offices with grocery bags filled with bills," she adds.
After you've tallied up your total debt, make a "cash-flow calendar" to track how much money is going in and out of your accounts, and when, Cunningham says. When do you get your paycheck, and how much do you get net taxes and benefits? When is each bill due every month, and what is the typical cost? How much do you spend on each of your other expenses, and when?
The more you want to procrastinate on this step, the more you need to do it.
"People resist doing this," Cunningham says. "I think that's because they're afraid of what they'll find. There's nothing like seeing your spending staring back at you. That could force a behavioral change."
2) Follow the 10x10 Rule
If you want to create a debt-repayment plan you can follow, you need to set reasonable and sustainable goals. Curb rather than cut your spending, advises Kevin R. Weeks, president of the Association of Independent Consumer Credit Counseling Agencies.
"Just like a New Year's resolution to get in shape, it's very difficult to go cold turkey and say, 'I'm going to do all this, this week, or today,'" Weeks says. "People bite off more than they can chew, with good intentions."
Start slowly by following Cunningham's 10x10 rule: "If you could shave $10 off 10 disposable spending accounts, you'd never miss it, never feel it, never feel deprived—and you'd have another $100 in your pocket," she says. "Little money adds up to big money."
3) Spend Cash
Researchers have found that when people shop with credit cards and gift certificates, they are more likely to make impulse purchases on luxury items because they feel like they're using "play" money. If that sounds like you, cut up the plastic.
And force yourself to feel the pain associated with spending real money by going on a cash-only diet.
"People who live on a cash basis typically save 20% over their previous spending, without feeling deprived," Cunningham says. "It's because using cash creates a heightened sense of awareness. You are more contemplative, and you realize you're going to have to pay for things with hard-earned cash. Something clicks in that allows you to feel better about not buying the item."
4) Tackle Christmas First
There are two possible ways you can go when it comes to prioritizing your debts: You can pay off your highest interest-rate balance first to cut your financing charges the most or you can pay off a small debt first to build confidence and momentum.
To decide which path is best, you need to know what drives you, Weeks says.
Whichever way you choose to go, Cunningham recommends beginning with a goal of paying off all your holiday spending debt by the end of the first quarter of 2015.
"That will keep you from dragging that debt along with you all the way through 2015," Cunningham says. "You'll be back to where you were debt-wise before the holidays."
No matter what, expect a series of small steps. "It's going to take time," Weeks says. "If you're looking to lose 50 pounds, you should focus on losing the first five and then you move yourself forward. It's the same thing on the financial side."
5) Reduce Your Rates
Don't do all the work yourself. Get your lender to cut your interest rates.
One way to do that is a balance transfer. Many credit cards offer promotions of 0% interest for a year or more if you transfer your debt from an old card and pay a small fee.
You can save $265.48 on a $5,000 debt with a typical balance transfer, according to a new report from Creditcards.com. That's assuming a 3% balance transfer fee, a 12-month 0% intro APR, and the debt being paid off within the year.
You could do even better than that if you used Money's pick for a balance transfer card, the Chase Slate, which currently offers a 0% APR for 15 months, no balance transfer fee in the first 60 days, and standard APR of 12.99% to 22.99% after the promotional period.
If you won't be able to pay off your debt in the promotional period, however, this might not be the best option. You don't want to move your debt only to possibly get stuck with a higher APR than the one you already have. A better choice: Move your debt to the Lake Michigan Credit Union Prime Platinum Visa, which has no balance transfer fee and an ongoing APR starting at an ultra-low 6%.
Or, simply call your issuer and request that your APR be reduced. In another report, CreditCards.com found that two-thirds of people who asked for a lower rate got it.
6) Stop lending so much money to the IRS
The average household got a $3,034 tax refund last year. In other words, every month, an extra $253 was taken out of your paycheck and loaned to the IRS interest free!
Sure, you'll get it back after you file your taxes, but don't you need it now?
"I don't want anybody to receive an income tax refund—that $250 a month can make a major, life-changing difference," Cunningham says.
Rather than paying interest on your debt every month while the government gets your money, you should be funneling that cash toward your balance. On a $5,000 debt at 16%, adding $250 a month to a payment of $200 a month, you'd save $675 in interest and get your debt paid off in just over a year vs. two and a half.
You can put your money back in your pocket by adjusting your withholding on a W-4 tax form.
Of course, you don't want to owe money at tax time, so use the government's withholding calculator to figure out exactly how many allowances you should take. File your new W-4 with your human resources department and give yourself a raise.
7) Ask for help
If you can't stop taking on debt or are really unable to make payments on what you owe, you may need professional help. Credit counseling can be especially useful if you're struggling with student loan debt or medical debt, not just credit card debt.
Find a nonprofit credit counselor through the National Foundation of Credit Counseling or the Association of Independent Consumer Credit Counseling Agencies. Financial counseling should be free, though agencies can charge an enrollment fee for a debt management plan, which will consolidate your debt into one payment with a more reasonable interest rate, Weeks says.
If you don't need professional help, but you need someone to keep you honest, ask a friend to be your accountability partner, Cunningham suggests. Share your debt repayment plan and check in periodically about how you're doing. Leverage the positive power of peer pressure.
"People don't want to let somebody down," Cunningham says. "They don't want to have to admit that they weren't as committed to their plan long-term."
More on paying off debt:
More on resolutions: