6 Ways to Make Sure You Get Paid What You're Worth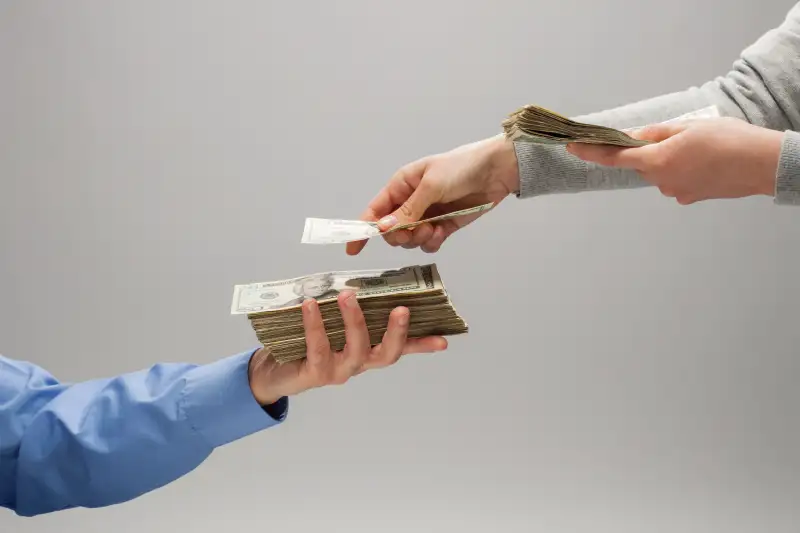 Although your net worth isn't a factor in credit scoring, it does influence your ability to purchase necessities, pay bills and keep your accounts current.
For some professionals, the topic of salary can be more uncomfortable than the interview itself. A Salary.com survey revealed that 18% of job candidates don't negotiate annual compensation at all, sacrificing the potential for greater earnings and career satisfaction. While there are limits to every job offer, there are a few strategies that could help you in the negotiation process.
1. Improve Your Resume
Learning what skills employers in your industry are looking for is one of the first steps toward earning higher pay. Review open positions online and create a list of common requirements. Research desirable credentials and think about highlighting the skills you have that meet these requirements. You might even consider earning a higher degree or certification to solidify your skills.
Read: The One Skill You Need to Master to Get Ahead at Work
2. Avoid Specific Salary Requirements
Do your best to resist the urge to list a specific figure requirement on an application unless pressed. If you must, you might want to write "competitive" or "negotiable" to keep the conversation open. Disclosing your salary history can also lead to fewer bargaining options. In fact, earlier this year, Massachusetts passed state legislation prohibiting employers from considering past salaries in their hiring practices. It's a good idea to discuss your workplace merits and skills before discussing money.
Read: 4 Old-School Ways to Stay on Budget
3. Consider Your Local Market Value
Location is a vital component of earning potential. According to Glassdoor.com, the average salary for a senior-level mechanical engineer in Chicago is $85,601, while the same position in Seattle yields $134,127. Consider cost of living and your own market value during the negotiation process. Your research will help you set realistic expectations.
4. Prepare a Counter-Offer
It's a good idea to assess your worth and have an amount in mind that you can use for a counter-offer if you don't like the first offer a company gives you. Make sure you consider base salary, benefits, signing bonuses, vacation time and other perks. It's a good idea to make the counter-offer higher than what you'd settle for to give you negotiation room. Mutual flexibility is key here.
5. Share Your Ideas
An effective way to demonstrate value is to come prepared with ideas to help productivity. Research the company's work and create a list of tasks you would like to complete if hired for the role. Early initiative shows enthusiasm and creativity, two qualities worth consideration during salary discussions.
Read: 7 Signs You're Living Beyond Your Means
6. Avoid Limiting Your Job Search
Salary negotiation is easier with a little competition. Pursue multiple job openings with the hope of securing more than one offer. It may be helpful to use competing salaries as leverage to land the position you prefer.
Preparing in Every Way
Many employers look at a version of your credit reports as part of the application process. It may not have a direct impact on your salary, but it's still a good idea to know where your credit stands so you go into every interview as prepared as possible (which will likely only boost your value to your potential employer).