Get Paid to Travel AND Drink Wine: This Company Is Currently Accepting Applications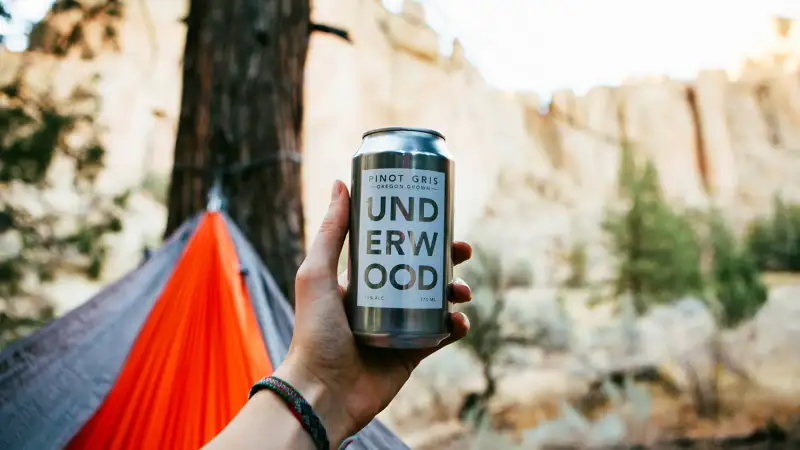 We'd happily put aside a few paychecks to travel the country in a 1972 "mobile wine bar," drinking wine, hanging at music festivals, and meeting dozens of new people. Sounds like the ideal vacation, no?
It was pretty surprising, then, to hear that one company is actually hiring—and, yes, paying!—people to do just that. No need to empty your wallet after all: Union Wine Company is looking for applicants for its new Canbassador position right now, with submissions being accepted all the way through May 7.
Yeah. "Canbassador." If that sounds nearly too good to be true, don't take our word for it. Instead, check out the very official job description posted on the company's website.
"Union Wine will be hitting the open road this summer in our decked out 1972 Citroën mobile wine bar," the description reads. "We'll be making pit stops at some of summer's best music festivals, store openings and outdoor events—from Oregon to the East Coast and back. We are looking for an individual to join our Road Trip Events team to promote the wonderful Oregon wines we're so proud of, including the much-loved Underwood Wine in a Can."
Lest you think this is only part of a grand marketing scheme (it's certainly part of one), the "job," if you can call it that, does come with a ton of real benefits, including health insurance, 401k matching, and PTO. You do have to be 21 years or older to apply, of course, and be able to drive a large vehicles with trailers. The company also asks for, among other things: "high proficiency/aptitude for social media, photography, and design," as well as a "good attitude and an appreciation for wine."
The payment is based on experience but will fall somewhere between $15 to $18 an hour—not too shabby considering the workload.
But before you submit your application and march out of your current office in jubilation, take a moment to think about whether you can really handle the stress involved with the position. Because, just like with any job, there's bound to be plenty.
As the brand admits cautiously within the job description, "While traveling around the country promoting wines sounds incredibly fun (it is), often, this involves being away from home for extended periods of time (1-4 months at a time), working long hours, adapting to stressful and changing conditions—all the while providing a positive attitude and memorable experience for customers encountered during the trip."
Still interested? Send your resume and a cover letter here. And do let us know if you hear back!