How to Get Tickets to the 2018 Winter Olympics in Pyeongchang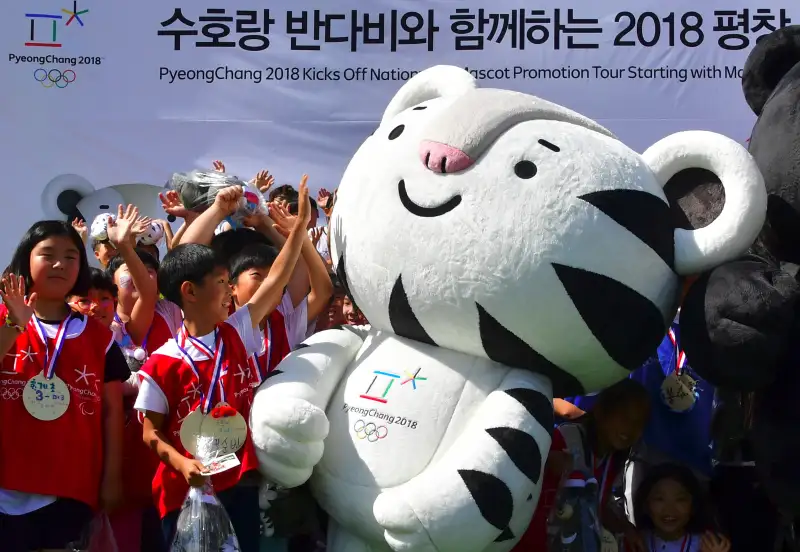 JUNG YEON-JE—AFP/Getty Images
The 2018 Winter Olympics in Pyeongchang, South Korea, are just a few months away — and there are still plenty of tickets available to go see the worldwide competition in person.
Thousands of athletes from about 90 countries around the world are expected to compete in sports including curling, figure skating, alpine skiing and ice hockey.
While tickets for the Winter Olympics went on sale last February, one year ahead of the Opening Ceremony, a large percentage of them are still available. Though the Olympics usually draws spectators from all over the world, Pyeongchang has struggled to sell tickets both domestically and internationally, with only 31.9% of tickets sold as of late October, according to USA Today.
Where to buy Winter Olympics tickets
The options for purchasing tickets depend on the country where you live. For Korean residents, tickets are available in a few phases. While online lottery sales already ended over the summer, general online sales are still running through mid-November. After that, tickets will still be available offline at city halls, airports and other large centers begin around the country. Tickets for Koreans are available at tickets.pyeongchang2018.com.
As for residents of every other country hoping to travel to Pyeongchang in 2018, tickets are available through the National Olympic Committees and authorized ticket resellers.
U.S. residents can purchase tickets through CoSport/Jet Set Sports, where they can buy spots to individual events, ticket packages for certain sports and seats at the opening and closing ceremonies. The U.S.'s National Olympic Committee is also advertising ticket sales through CoSport on the Team USA website.
The U.S. appears to be one of the only countries using CoSport as its ticket seller, but many other countries are using Cartan Tours to sell tickets to the upcoming Olympic games. Those coming from many of the countries in South America and Central America, along with the Caribbean, Cambodia, Guam, Latvia and Macedonia, can purchase tickets through that platform here.
Other countries, like Canada, China, the Netherlands, Norway, Germany, and many others, can purchase tickets through their own authorized resellers as well. A full list of the countries with authorized resellers available can be found on the Pyeongchang's official website for the games.
Winter Olympics ticket prices
On CoSport's website, ticket prices range from as low as $141 for early rounds of women's ice hockey to as high as $1,738.79 for a ticket package for the men's ice hockey playoffs and medal ceremony.
Popular events like women's figure skating can be purchased in a package with short track speed skating for about $820.
No ticket packages for the opening and closing ceremonies appear to be available through CoSport as of the end of October. However, tickets for Korean residents on the official tickets website range from around $196 to about $1,335 for the Opening Ceremony.