Thieves Are Stealing Money Off Gift Cards. Here's How to Protect Yourself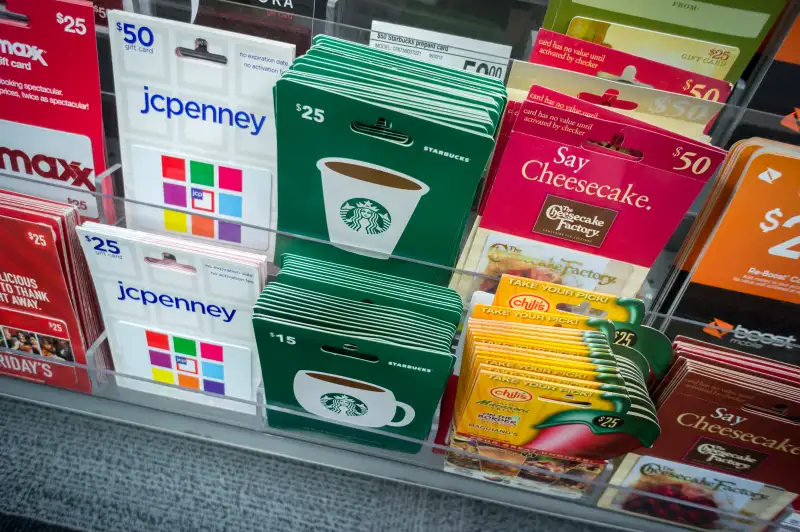 Richard Levine—Corbis via Getty Images
Gift cards may seem like a foolproof present: They're quick, they're easy and, despite their reputation, most people love to receive them. But a new warning from Consumer Reports says they may come with risks you haven't considered.
Criminals can fraudulently access the funds loaded onto gift cards in a few different ways, according to Consumer Reports. Some crooks manually alter the identifying numbers on the back of the card to gain access, while others use more sophisticated methods—including money laundering schemes and botnet attacks—to steal the money intended for your friends and family.
Here's how to protect your purchases this holiday season, according to Consumer Reports:
Buy gift cards online, directly from their intended retailer, to reduce the likelihood that they'll fall into criminals' hands before yours. If you do buy them in-store, the Retail Gift Card Association suggests choosing pre-packaged cards, or ones that are kept behind the register.
If possible, change the PIN associated with your purchased card to help prevent the wrong people from draining its balance.
Use security software and strong passwords to keep your computer private, during the holiday season or otherwise.
If you follow these steps and still experience gift card crime, don't panic—if you call the retailer who issued the card, they may be able to identify the fraud and give you your money back.