6 Gifts for Golfers That They'll Use Regularly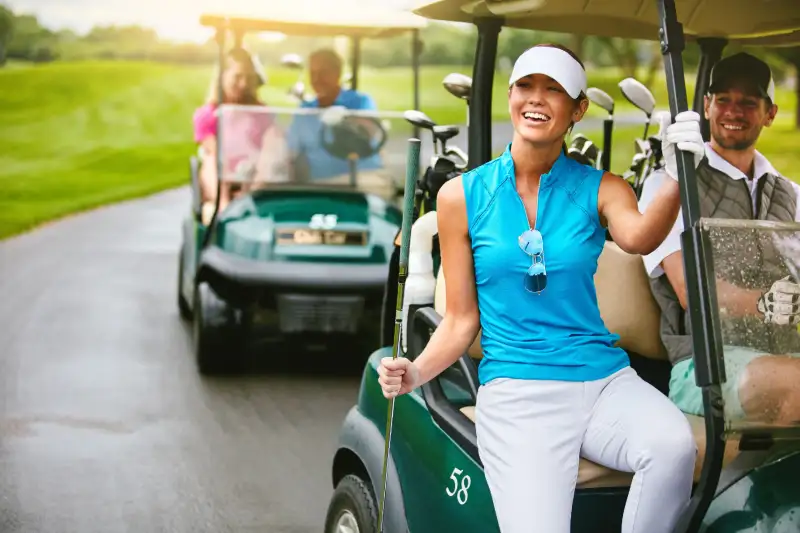 Finding the perfect gift for a golfer can be a challenging task, especially if you want to give them something they'll use and genuinely appreciate. Whether for a special occasion like a birthday or just a thoughtful gesture to show them you care, picking out a gift that aligns with their passion for golf can make a lasting impression.
In this blog, we'll explore six gift ideas for golfers that they can regularly use to enhance their experience on the golf course. From practical accessories like a golf club organizer to innovative gadgets like a golf swing analyzer, these gifts will bring a smile to any golfer's face.
1. Golf GPS rangefinder
A golf GPS rangefinder is a game-changer for golfers of all skill levels. It provides accurate distance measurements to various points on the golf course, allowing players to make informed decisions and choose the right club for each shot. Look for a compact and user-friendly GPS rangefinder that displays distances to hazards, greens and other key landmarks. This invaluable tool will not only help improve their score but enhance their overall golfing experience.
2. Golf club organizer
Every golfer knows the struggle of keeping their clubs safely organized and easily accessible. A golf club organizer can solve this problem and make their life much more convenient. Opt for a sturdy and space-efficient organizer that can hold multiple clubs, golf balls, tees and other accessories. With a dedicated spot for each item, they'll spend less time rummaging through their bag and more time focused on their game.
3. Golf subscription box
Give an exciting gift that truly keeps on giving with a golf subscription box. These curated boxes are filled with golf-related goodies such as golf balls, tees, gloves, snacks, training aids and even apparel. Each month or season, they'll receive a new box of surprises, allowing them to discover and try new things. It's a fun and practical gift that will keep their golf bag stocked and introduce them to new brands and innovative products in the golfing world.
4. Golf swing analyzer
Help the golfer in your life improve their swing with a golf swing analyzer. These compact devices attach to the club and provide real-time feedback on swing speed, tempo, angle and other essential metrics. Look for an analyzer that connects wirelessly to a smartphone or tablet, allowing them to take a close look at their swings, identify areas for improvement and track progress over time. This gift is like having a personal golf coach in their pocket, enabling them to refine their technique and improve their score over time.
5. Golf travel bag
For golfers who enjoy traveling to play different courses, a high-quality golf travel bag is a practical and thoughtful gift. Look for a durable and well-padded bag that securely accommodates their clubs and other golfing essentials. Consider additional features like wheels, multiple handles and ample storage pockets. A reliable travel bag not only protects their clubs during transportation but also makes it easier to maneuver through airports and hotels, ensuring that they can get to their destination and enjoy their golfing adventure worry-free.
6. Golf shoes
A pair of comfortable men's or women's golf shoes are an essential piece of equipment for any golfer. Well-fitting, quality shoes can not only enhance their performance on the course but ensure their comfort throughout the round, making it a gift they'll appreciate and use regularly. Choose a reliable pair of golf shoes with excellent traction, stability and support. Look for shoes with waterproof features to ensure their feet stay dry despite early morning dew or unexpected rain showers. Consider their style preferences and choose a design that suits their taste. Also, make sure to pick a pair in their size or a that can be easily exchanged to get the right fit.
Conclusion
When it comes to selecting a gift for a golfer, choosing items that they'll use regularly and can help improve their skills demonstrates your thoughtfulness and understanding of their passion for the game. Whether you opt for a golf GPS rangefinder or a pair of golf shoes, each gift idea will enhance their golfing experience and add more joy to their time on the course. By catering to their needs and interests, you'll undoubtedly strengthen your bond with the golfer in your life.