4 Ways to Get in on Giving Tuesday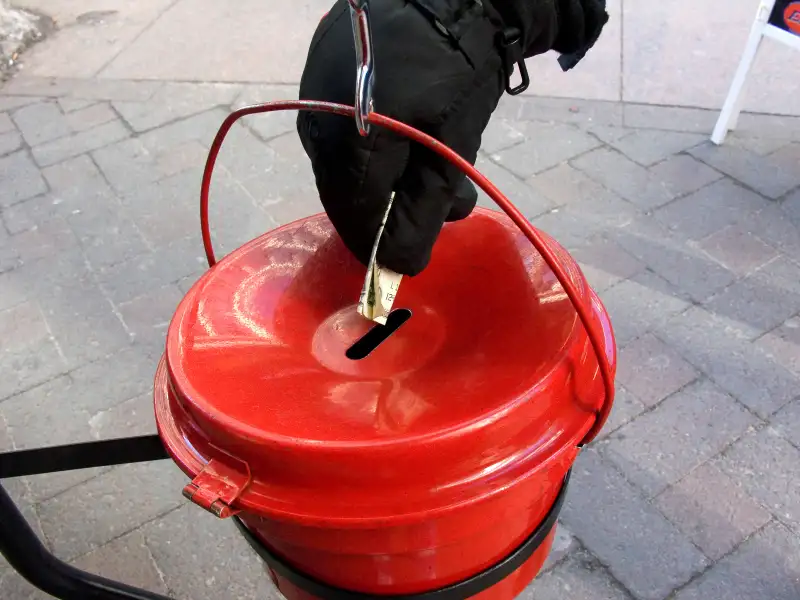 Eunice Harris—Getty Images/Science Source
The turkey has been carved, the doorbusters have been bought and many of the online sales have expired, but you won't be done with pre-holiday festivities. If you think Thanksgiving, Black Friday and Cyber Monday are the end of shopping sprees, you're wrong.
Nov. 29 is Giving Tuesday, when people will be turning their spending into donating. Here are a few ideas to help you do your part.
What is Giving Tuesday?
Giving Tuesday is the brainchild of New York City cultural center 92nd Street Y and the United Nations Foundation. The official Giving Tuesday organization describes the post-Cyber Monday event this way: "Entering its fifth year, #GivingTuesday is a global day of giving fueled by the power of social media and collaboration. … #GivingTuesday kicks off the charitable season, when many focus on their holiday and end-of-year giving."
Launched in 2012, Giving Tuesday falls on the Tuesday after Thanksgiving. The effort to shift the focus of the holiday season from receiving gifts to giving them to charity has been gaining steam ever since. Givers are encouraged to use the #GivingTuesday hashtag to share their efforts and spread the word about the day on their social media accounts.
Read More: 4 Things Banks and Credit Unions Do You Might Not Know About
How can you participate?
If you want to join in on this day of giving:
Donate to charity. Perhaps the simplest method to give back is to make a donation to a charity of your choice. Instead of buying that one extra Christmas present, devote those funds to a wider cause. You can stay local by giving to your community's homeless shelter or food bank, or go national by contributing to well-known organizations, such as the American Diabetes Association or the Red Cross.
Read More: Why to Avoid Financial Planning Over the Holidays
Buy gifts that give back. It's possible to buy gifts and give to others at the same time. Look for companies that incorporate giving in their business model. Coupon website Goodshop, for example, helps shoppers feel good about their purchases. When members use the site to find coupons and shop at eligible stores, a portion of their spending will be donated to their charity of choice.
Give a nonmonetary gift. If you don't have enough in your budget, you can give in other ways. Donate your time by volunteering at a nearby animal shelter or soup kitchen. Sign up to become an organ donor. Give blood. The possibilities for good deeds are endless. Even your social media usage can be useful. From Nov. 29 through Dec. 2, the Hollister brand has pledged to donate $1 to Operation Warm, a nonprofit that gives winter coats to those in need, for each use of the Hollister + Operation Warm Snapchat Geofilter, up to a total of $10,000.
Read More: A One-Sided Love Affair With Your Rewards Credit Card
Go beyond charities. Giving doesn't have to be limited to charitable organizations. This Giving Tuesday, you can give extra care and attention to your friends, family members and neighbors. Spend time reading to a younger relative. Volunteer to finish off a project around the house. Let this day of philanthropy inspire more days of giving back.