GoldenCare Long-Term Care Insurance Review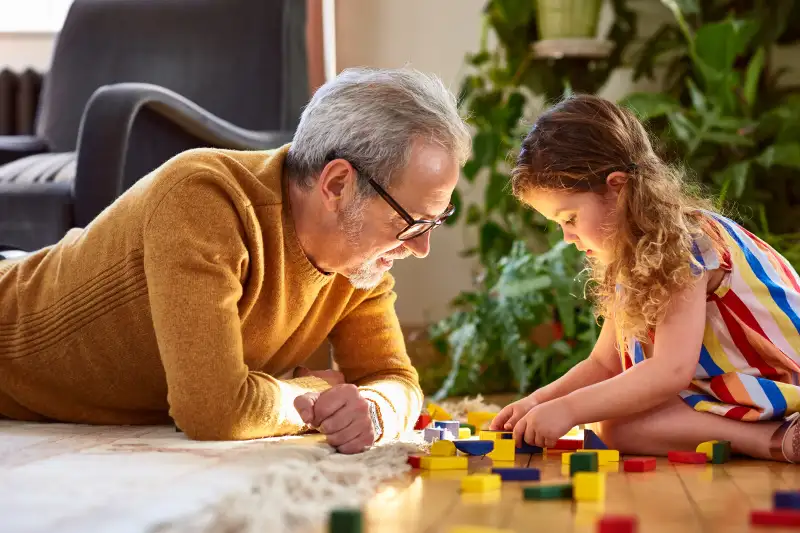 For the elderly, medical bills and assisted living or nursing home stays can represent major expenses. You want to ensure you or your loved ones aren't taking on too much of a financial burden once you must start paying for these expenses. That's why it's wise to plan for them well ahead of time.
If you are exploring your options for long-term care, one of your options is GoldenCare Insurance. This insurance brokerage represents many carriers for long-term care insurance (LTCI), Medicare policies, life insurance, annuities and other insurance products.
Read on to learn more about GoldenCare Insurance and whether it fits your long-term care insurance needs.
Best insurance marketplace
GoldenCare is a marketplace that partners with several of the best long-term care insurance companies. In other words, it's a place to compare coverage and policy options. With the assistance of a sales agent, clients can explore their options on a single platform and figure out the most economical coverage tailored to their specific needs.
GoldenCare takes part in the Medicare field, specializing in Medicare Advantage plans and Medicare supplements. It also works with life insurance, final expense insurance plans and annuities.
As of January 2023, Golden Care's list of partner companies includes Mutual of Omaha, National Guardian Life, United Security, and Nationwide.
GoldenCare long-term care insurance pros and cons
Pros
One place to source multiple policies
Provides educational resources about long-term care
Specializes in several other insurance products
Cons
Doesn't offer its own insurance products
No insurance premium comparison tool
Pros explained
One place to source multiple policies
Searching for the right insurance policy always takes time, no matter what kind of coverage you need. For long-term care insurance, a one-stop shop like GoldenCare makes the search easier, allowing you to compare coverage amounts, premiums and other details across multiple providers.
Provides educational resources about long-term care
Visiting the GoldenCare website and reading through its resources on long-term care product types, costs and frequently asked questions will ground you in the essentials of what insurance is and how it can support the lives of the elderly. GoldenCare provides a lot of helpful information on subjects you might not even be aware of, such as tax deductions and state partnership plans.
Specializes in several other insurance products
GoldenCare does not limit its products to long-term care insurance. The company also markets critical care insurance policies and a myriad of Medicare offerings, such as Medicare Advantage, Medicare prescription coverage and Medicare supplemental insurance. It also offers life policies and annuities.
Cons explained
Doesn't offer its own insurance policies
GoldenCare does not sell its own insurance products. Instead, it is a brokerage that allows you to choose from long-term care products and the best life insurance carriers. As a result, details like insurance conditions described by GoldenCare may vary from those offered by the carriers directly. In some cases, you may have to double check that the information on Golden Care matches what's advertised on each insurer's website.
No consumer-facing insurance premium comparison tool
GoldenCare's website displays average long-term care costs from state to state, but its premium comparison tool is for agents only. For information on rates, you'll need to fill out an online form, and an agent will call you with answers to more specific questions on rates and coverages from different companies.
GoldenCare long-term care insurance offerings
GoldenCare hybrid long-term care insurance
Long-term care insurance has been changing as younger customers demand more flexibility and benefit plans that take into account a wider variety of future scenarios. GoldenCare has been keeping up with this trend by offering hybrid policies, which combine features of traditional long-term care policies with life insurance and other products. For example, you may find a plan that pays for your stay in a residential care facility as well as medical protection for chronic or terminal illness treatment.
In addition to combined medical treatment and long-term care, hybrid policies usually pay a death benefit if the care benefits are not used. In some cases, the insurance provider will return part or all of the premiums you've paid if policy benefits are never paid out.
GoldenCare state long-term care partnership plans
GoldenCare also makes state partnership plans available. These policies protect your assets if your long-term care benefits run out and you must turn to a state-run Medicaid policy to pay for assisted living or nursing home care.
Instead of the traditional spend-down that requires you to deplete your excess income to qualify for Medicaid, the partnership plan allows you to receive Medicaid benefits and shield your assets at the same time.
With GoldenCare's state partnership plans, your state policy will pay out first. But once you exhaust your benefits, your partnership plan protects the same amount of your assets as what your state policy paid out.
GoldenCare critical illness insurance
Critical illness insurance covers the cost of an unexpected stay in an assisted living facility or nursing home due to a serious illness. Examples include cancer, cardiac problems, kidney disease, Alzheimer's and strokes, all of which require lengthy, costly facility stays and rehabilitation. Traditional health insurance and Medicare may not cover these expenses, jeopardizing your financial health as you age.
Steep medical bills for critical illness are a common cause of bankruptcy. Although most families have health insurance, 79% of bankruptcy filers, according to GoldenCare, had health insurance in place when they were first diagnosed. Co-pays and deductibles cause the initial damage, which worsens if insurance limits are reached and uncovered expenses such as nursing home and hospice stays occur.
A critical illness insurance policy may cover loss of income, co-pays, rehabilitation, travel, lodging, home modifications and medical equipment such as wheelchairs and portable oxygen. These policies may also help pay mortgages, child care, school expenses and other debts that continue during the illness. A cash benefit may also be available with no restrictions on how it can be spent.
GoldenCare long-term care insurance pricing
Working with GoldenCare means contacting the company over the phone and discussing options and pricing with an agent. Since so many factors can go into the premium cost, the company does not provide quotes on its website.
Long-term care insurance costs depend on your age, overall health — which is typically determined by a medical exam — the amount of coverage you need and whether there's a provision for inflation. Some policies will allow benefits to rise with the general cost of living since this will impact the ultimate cost of long-term care when you finally need it.
The following savings may be available when using GoldenCare's services.
Discounts may be offered to spouses or partners.
A "shared care" feature can allow spouses to draw on each other's policies if their own has reached its benefit limit.
Tax deductions and credits for premium payments are often included in policy coverage.
GoldenCare can quote policies covering assisted living, nursing homes, home health arrangements (such as private nursing) and family-provided care.
GoldenCare Insurance financial stability
When you're insured by a long-term care policy, you will be receiving benefit payouts for many years. For these reasons, you want to make sure your carrier is financially stable. Because GoldenCare simply acts as an agent for insurance companies, it's important that you research the financial strength ratings of the individual carriers you're interested in.
Note that GoldenCare vets insurers, which helps you trust that the companies on the marketplace are financially strong. For instance, one of GoldenCare's partners, Mutual of Omaha, has an A+, or excellent, financial strength rating by A.M. Best. A.M. Best is a leading credit rating agency.
GoldenCare has been in business as a privately held company since the 1970s. Through a network of agents, 80% of whom are independent, it sells more than $800 million in policies each year. The firm has also partnered with Integrity Marketing Group, a major insurance technology firm headquartered in Texas. This has improved GoldenCare's addressable market and also puts the company at the leading edge of brokerage tech innovation.
GoldenCare Insurance accessibility
Availability
GoldenCare's main office is located in Plymouth, Minnesota. The company has customers and a network of affiliated sales agents throughout the United States.
Contact information
Inquiries can be made by calling GoldenCare's toll-free number at 888-825-0231. You can also direct questions via e-mail to information@goldencareusa.com.
User experience
GoldenCare has a website with fairly thorough information on long-term and related insurance, although users cannot directly compare pricing and policies.
The site offers several in-depth articles on the financial perils of aging and medical costs. A useful "Cost of Care" map also reveals average long-term care costs by state. Also available from the site is a PDF version of the National Association of Insurance Commissioners' Shoppers Guide to Long-Term Care Insurance.
GoldenCare Insurance customer satisfaction
GoldenCare has earned high ratings from several top customer satisfaction rating agencies. For instance, The Better Business Bureau gives GoldenCare an A+, indicating that it is responsive to customers' requests and complaints.
Positive reviews mention the quality of GoldenCare's customer service representatives, especially their ability to help customers understand the best policies for their needs. Complaints tend to focus on the high prices of plans.
GoldenCare long-term care insurance FAQ
What are the different types of long-term care insurance?
Standard long-term care insurance covers a portion of the cost of a nursing home or assisted living facility by paying a daily or monthly benefit amount. These policies may also cover in-home care provided by a nurse or other caregiver. The policies usually have a lifetime benefit limit that, once reached, ends the insurance coverage.
Hybrid long-term care policies are a more recent innovation. These policies combine life insurance or an annuity feature with long-term care coverage. If you need long-term care, these costs can be paid from the future death benefit or annuity payout.
Does GoldenCare handle claims processes?
As an insurance broker, GoldenCare sells policies of various carriers through a network of agents. When a claim arises, you should contact the carrier directly for information, questions and needed applications.
GoldenCare's agents can advise you on each company's process for filing a claim. For long-term care insurance, it's common for carriers to require an examination by a representative. The rep interviews you and reports if you're impaired in "activities of daily living." These may include bathing, dressing, eating and other everyday activities. The degree of impairment determines whether or not you're entitled to benefits that will defray the cost of care.
Does GoldenCare keep my information safe?
GoldenCare collects personal information from customers and shares it with insurance companies and its network of sales agents. The company gathers information by phone or e-mail from customers, agents, vendors, data verification services, marketing and advertising vendors. It also takes information via cookies, which are data-gathering text files used to maintain websites and store information on individual users.
If you're concerned about your information security, you should contact GoldenCare and any insurance company you're dealing with to discuss the issue directly.
How we evaluated GoldenCare long-term care insurance
We investigated GoldenCare's offerings and compared them to several long-term care insurance services. Specifically, we looked at GoldenCare's offerings and partners and how the company markets insurers and plans on its website.
We considered its availability and quality of educational resources as well as how easy it is for potential customers to compare plans and pricing. We also looked at availability, customer and third-party reviews and company stability.
Summary of Money's GoldenCare long-term care insurance review
Working through an insurance broker like GoldenCare is an efficient way of evaluating long-term care insurance options. GoldenCare works with several of the major national carriers in this field.
The company specializes in marketing quality insurance products important to seniors and has earned high marks for customer satisfaction. It operates a user-friendly and informative website, although lacking a price-comparison tool.
Ultimately, if you're looking for a reputable way to look at the many long-term care insurance options available, GoldenCare is a great place to start.