Goldman Sachs' CEO Took a Pay Cut in 2015
Money is not a client of any investment adviser featured on this page. The information provided on this page is for educational purposes only and is not intended as investment advice. Money does not offer advisory services.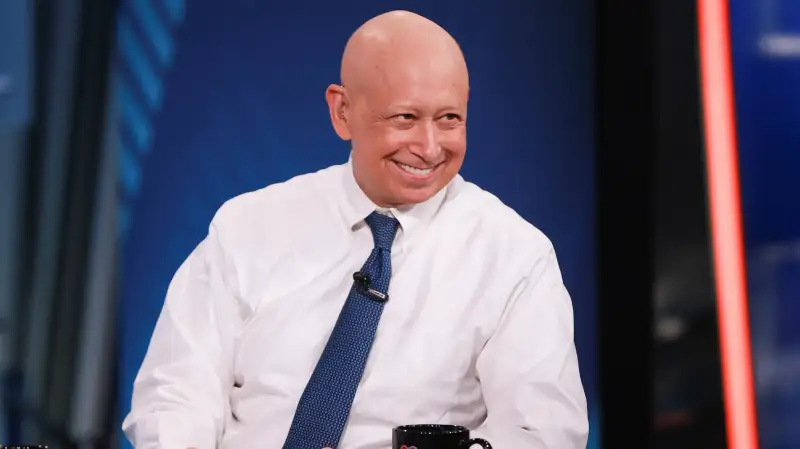 Katie Kramer—NBCU Photo Bank/Getty Images
Goldman Sachs Group paid Chief Executive Lloyd Blankfein $22.6 million for 2015, according to a regulatory filing on Friday, marking his first pay decline in four years.
Blankfein received $24 million for 2014.
On top of his salary and other awards, Blankfein is eligible to receive a total of $7 million based on the bank's performance over the next eight years as part of Goldman's long-term performance incentive plan, the filing to the Securities and Exchange Commission showed.
The compensation included stock awards of $13.9 million and a bonus of $6.3 million.
Goldman also paid Chief Financial Officer Harvey Schwartz and Chief Operating Officer Gary Cohn total compensation of $21 million, it said.
Goldman's compensation committee had determined that each executive's total 2015 pay should be reduced by 4 to 5% from the prior year, as a result of challenging financial markets and increased costs related to regulatory requirements, it said.
The decision factored in a payment of over $5 billion to settle U.S. regulators' claims that Goldman had misled investors of mortgage bonds sold between 2005 and 2007, it added.
Goldman told shareholders to vote against a shareholder proposal that required that the bank's chairman be an independent board member, the filing showed.
Shares of Goldman Sachs declined 8% in 2015, making it the second worst performer among the big U.S. banks after Morgan Stanley, which slumped 18%.
JPMorgan Chase, the biggest U.S. bank by assets, said on Thursday that it had raised CEO Jamie Dimon's 2015 pay package to $27 million. Arch rival Morgan Stanley said last week that it had cut CEO James Gorman's compensation to $22.1 million from $23.3 million.