Goldman Sachs Wants to Help You Pay Off Your Credit Card Debt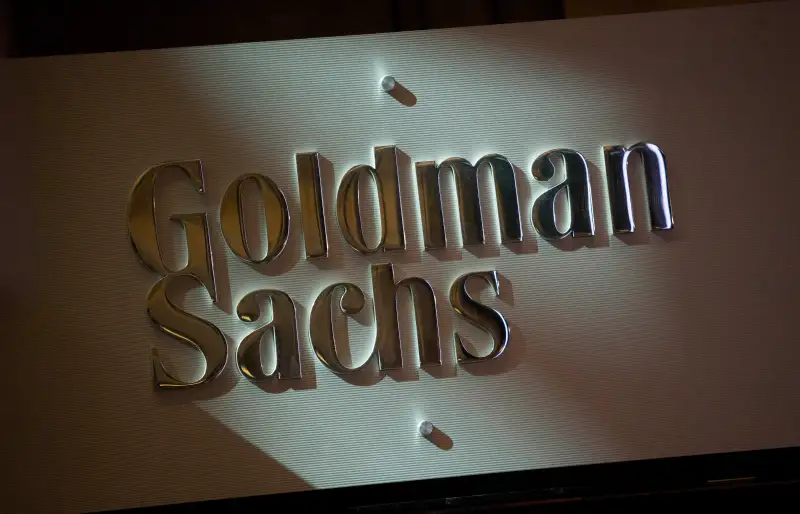 Bloomberg via Getty Images
Goldman Sachs has launched a new online lending business that targets borrowers saddled with credit card debt, the bank said on Thursday.
The business, called Marcus by Goldman Sachs after 1869 founder Marcus Goldman, represents its first major foray into consumer lending as it tries to earn more from the $124 billion in deposits it has on its balance sheet.
Marcus, which officially launched Thursday, will offer uncollateralized personal loans that can be paid off in two to six years of up to $30,000 to so-called prime borrowers who want to manage their credit card debt. These type of borrowers typically have a credit score of at least 640.
The bank hired former Discover Financial Services executive Harit Talwar more than a year ago to help formulate a digital lending strategy. Marcus engineers wrote their first line of code for the product last November.
Goldman surveyed over 10,000 customers about their borrowing experience and found they were frustrated by hidden fees, changing interest rates, boilerplate payment options and difficulty in reaching a human customer-service representative when they encountered problems.
As a result, Marcus does not have any fees, has a fixed rate, allows customers to create their own payment dates and offers live customer support representatives with its own employees in a call center in Salt Lake City, Utah.
Goldman says that Marcus can save customers 300 to 500 basis points compared to other loan products. Marcus is also customizable, meaning customers can choose their loan amount and monthly payments.
Marcus aims to be a simpler, more transparent option for borrowers than competing products offered by credit card companies and online lenders like LendingClub Corp. The Marcus website touts: "We keep things simple. No jargon. No tricks. Just straight talk."
Goldman executives said Marcus' lack of a legacy IT infrastructure, sophisticated risk management system and ability to fund loans through the bank's balance sheet gives the business an advantage over other lending rivals.
Marcus represents part of Goldman's long-running effort to reinvent itself after the 2007-2009 financial crisis, during which it obtained a banking license and came under scathing criticism for profits it earned from the U.S. mortgage market's collapse.
Evercore ISI analyst Glenn Schorr estimated that Marcus could generate a return on equity of 15 percent to 20 percent as it becomes larger over time.
Earlier this year, Goldman launched a complementary deposit-taking platform after acquiring GE Capital's online bank. Its moves are similar to those of chief rival Morgan Stanley.
Although Marcus is a digital platform, borrowers will initially only be able to apply for a loan after receiving a code in the mail. As of Thursday, borrowers can use those codes at Marcus.com.
The Marcus business has around 200 employees, the majority of whom are on the 26th floor of Goldman's New York headquarters. Marcus fashions itself as a startup within Goldman, with an open floor plan, white boards for brainstorming and product design and a shared "living room" for employees to gather complete with a popcorn machine.
About one third of Marcus employees hail from traditional financial institutions such as Capital One Financial Group and Citigroup Inc. One third are from consumer technology companies such as Amazon.com Inc and PayPal Holdings Inc and the remaining employees from within Goldman.
Marcus was selected as the new brand's moniker after internal discussion and market research from more than 2,000 choices. Goldman executives said the name was picked in part because it sounds friendly and accessible. Consumers also felt more comfortable sharing personal details with a business that had a close association with the Goldman name. (Reporting by Olivia Oran in New York; Writing by Lauren Tara LaCapra;