Google's CEO Could Be $380 Million Richer By the End of the Week
Money is not a client of any investment adviser featured on this page. The information provided on this page is for educational purposes only and is not intended as investment advice. Money does not offer advisory services.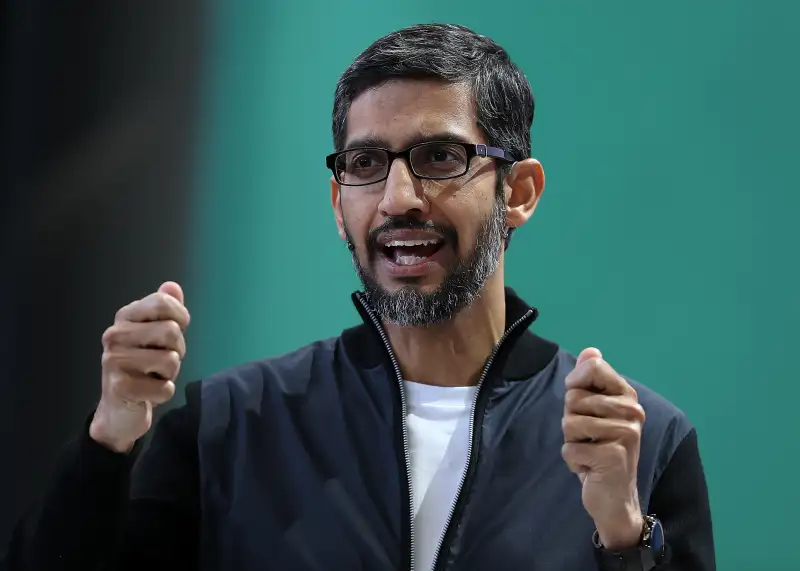 Justin Sullivan—Getty Images
Google Chief Executive Officer Sundar Pichai is about to have a very big week.
On Wednesday, an award of 353,939 restricted shares he received before a promotion in 2014 will vest. At the end of last week, the grant was worth about $380 million, making it one of the largest single payouts to a public company executive in recent years, according to data compiled by Bloomberg.
Pichai, 45, who has led Alphabet Inc.'s Google since 2015, received the shares before his promotion to senior vice president of products a year earlier, when he took over many of co-founder Larry Page's responsibilities. The award swelled in value as Alphabet's stock surged 90 percent since the grant date, compared with a 39 percent advance of the S&P 500. He has received two more nine-figure stock grants since then. The company has yet to disclose Pichai's compensation for 2017.
Winnie King, a spokeswoman for the Mountain View, California-based company, declined to comment.
In 2016, CEOs of S&P 500 companies realized an average of $16.2 million from shares that vested or exercising stock options, according to data compiled by Bloomberg.
Other tech executives have received hefty payouts in the past. Facebook Inc.'s Mark Zuckerberg reaped $2.28 billion when he exercised 60 million options as part of the company's initial public offering in August 2012. Months later, restricted shares worth $822 million held by his deputy Sheryl Sandberg fully vested.
In 2016, Tesla Inc.'s Elon Musk collected $1.34 billion after exercising 6.71 million options that were close to expiring, in part to cover a $593 million tax bill. That same year, Monster Beverage Corp.'s two top executives took in a combined $598 million thanks to the stock rising an average of 30 percent a year for a decade.