Google Fiber Has Internet Providers Scrambling to Improve Their Service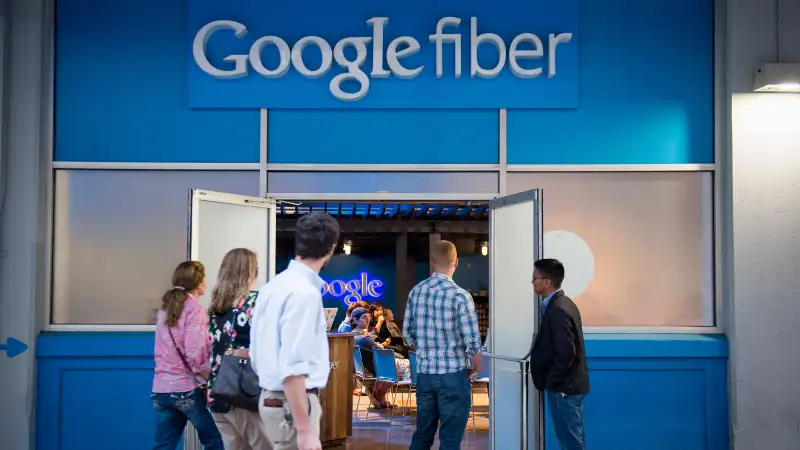 Matthew Busch—Bloomberg via Getty Images
Here's a three step plan to getting a free internet upgrade:
Convince Google to announce that it's bringing Google Fiber to your city. (Note: All you need is a credible-sounding promise.)
Wait for your local internet service provider to freak out and increase your internet speed six-fold.
Sit back and watch all the Netflix you want in 4K "Ultra-HD" resolution.
That's what's happened in Charlotte, North Carolina, where Time Warner Cable has announced it will make subscribers' internet speeds up to six times faster just as Google prepares to enter the market. The search-giant-turned-ISP previously announced plans in January to expand its high-speed internet business to a number of metro areas, including Charlotte. According to Ars Technica, Google is currently finalizing designs with local officials to clear the way for the network's construction.
This isn't the first time an internet provider has dramatically improved service in response to competition from Google. Back in February, AT&T began offering Kansas City internet subscribers up to one gigabit per second for $70 a month, essentially duplicating Google Fiber's price and level of service. Time Warner Cable also increased speeds in Kansas City following Google's arrival.
The "Google Fiber Effect" would seem to confirm what some experts, like Columbia computer science professor Vishal Misra, have said for a while: The only way to improve America's internet service, which lags badly behind other industrialized countries, is through increased competition. And right now, competition is sorely lacking in the broadband space.
According to FCC data from 2013, 55% of American households have no choice in their broadband provider, and the agency has since reported that a Comcast/Time Warner Cable merger would result in nearly two-thirds of consumers having only one choice for broadband internet.
Recent legislative efforts, like new net neutrality regulation, should protect consumers from the worst abuses of dominant ISPs. However, government action probably isn't enough to incentivize businesses like Comcast and Time Warner Cable to actually make your service better because they know their customers generally don't have the option of jumping ship and signing on with another broadband company.
Luckily, Google is one of the few companies with enough cash to build its own broadband service, and it seems intent on gradually expanding its fiber network into more and more cities—much to the chagrin of existing ISPs.
Here's hoping Google Fiber comes to your market next.