The GOP Healthcare Plan Has a Stealth Medicaid Killer That Could Affect 1 in 4 Americans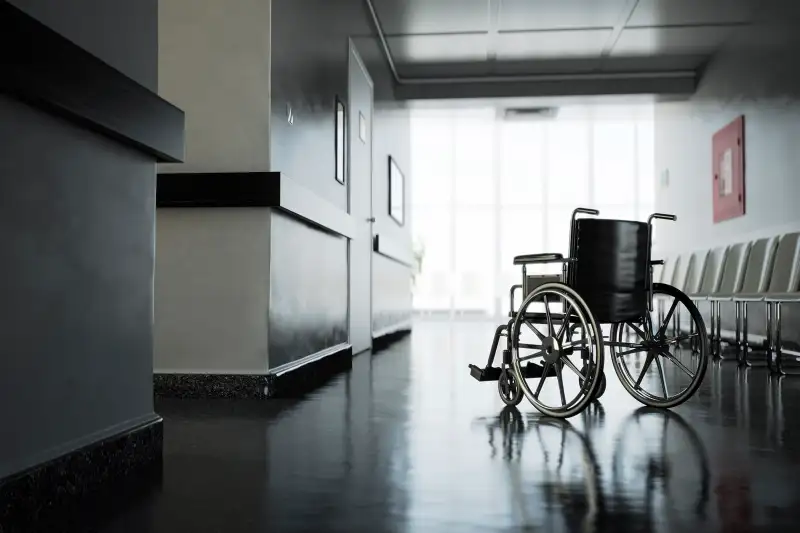 On the campaign trail, candidate Donald Trump set himself apart from his Republican rivals by vowing not to cut Medicaid and other safety net programs; as recently as February, he said that no one should be left out of Medicaid.
Yet buried in the GOP's Obamacare replacement proposal, which President Trump supports, is a funding change that would deal a body blow to Medicaid — the health program that insures nearly one in four Americans.
The American Health Care Act, as the replacement legislation is called, would slash federal Medicaid spending by $880 billion over 10 years, according to a cost estimate released Monday by the Congressional Budget Office. This cut would come from a major restructuring of the entire program, not just the parts of Medicaid affected by Obamacare—that is, it's not simply tied to rolling back the expansion of health coverage to more lower-income adults in the 30-some states that got federal funding for that purpose.
At stake is care for about 74 million Americans. Medicaid is best known as a benefit for low-income people, but the elderly and disabled represent about half of the program's costs, although just one-fifth of all enrollees, says Edwin Park, vice president for health policy at the Center on Budget and Policy Priorities. These groups might also include some middle-class beneficiaries.
Even those with no connection to Medicaid could still be affected by changes to the program: Medicaid absorbs the high cost of expensive care — including that of dementia patients — that would otherwise be shifted to the private insurance market and Medicare, increasing costs for their enrollees.
"It is really concerning what is happening," says Michael Amoruso, partner in Amoruso & Amoruso in Rye Brook, N.Y., and vice president of the National Academy of Elder Law Attorneys.
How the Cuts Would Work
The American Health Care Act would switch Medicaid from today's open-ended payment system, in which federal spending can rise to meet mounting needs, to a per capita system. The existing open-ended approach is what helped funnel more Medicaid dollars to combat the country's opioid addiction crisis, Park says.
By contrast, the proposed per-capita approach limits spending to a fixed dollar amount per enrollee; that amount would rise with a measure of inflation, but experts predict that it would still lag actual cost increases. On average, the federal government pays 64% of Medicaid costs, while the states pick up the remainder, Park says.
House Speaker Paul Ryan, who introduced the American Health Care Act, has spoken about giving states more "flexibility" to design their Medicaid programs. Yet in reality, big cuts to federal spending will force states to make difficult choices that will likely result in cuts to benefits, experts say.
Under Ryan's plan, by 2026 Medicaid spending would be about 25% less than what the Congressional Budget Office projects under current law. "This has been a long-standing goal of the GOP, basically eradicating Medicaid as we know it," says Mary Johnson, a Social Security policy analyst and researcher for the Senior Citizens League, a nonpartisan lobbying organization.
Bad Timing for Boomers
This drop in funding would come at precisely the wrong time for baby boomers, who are aging into a phase in which they are more likely to need long-term care. Medicaid is the country's biggest funder of long-term care expenses, Park says.
By contrast, Medicare—the government health insurance for those ages 65 and over—largely does not pay for the kind of type of help that many elderly need: assistance with bathing, dressing, eating and other activities of daily living. Medicaid pays for nursing-home and in-home care for the poor as well as for formerly middle-class patients who have exhausted their assets and meet other strict income criteria.
It's not surprising that long-term care costs can quickly drain family coffers, with the national median cost of a private nursing home room topping $92,000 per year and a round-the-clock home health aide costing as much as $480 per day, according to the Genworth 2016 Cost of Care Survey.
New Home Equity Cutoff
The AHCA also contains another shift that could make it harder for some homeowners to get financial help from Medicaid. This proposal would lower the amount of home equity that some older adults are allowed to have and still qualify for Medicaid to pay long-term care costs.
While most states limit the allowed home equity to $560,000, nine of them—including New York, Hawaii and Massachusetts, which have areas with particularly high property values—allow an upper limit of $840,000, according to the Kaiser Family Foundation. California, meanwhile, has no limit on home equity. The American Health Care Act would make all states use the limit of $560,000, no longer giving them the option of choosing a higher cap.
While $560,000 is still a healthy amount of equity—well above the average of $80,000 among the nation's 52 million property owners—there are high-cost pockets of the country where this change could sting, says Daren Blomquist, senior vice president at ATTOM Data Solutions. In the San Jose, Calif. metro area, for example, the 98,000 homeowners who have owned their home for 20 years or more have an average estimated home equity of $717, 000, according to ATTOM Data Solutions.
What's more, Medicaid's home equity calculation includes land—so in rural areas, a small farmhouse on many acres could push a would-be beneficiary above the limit, Amoruso says.
He worries for his clients, and for all Medicaid recipients. "Politics aside, we're dealing with people," Amoruso says—"people who are vulnerable."