4 Ways 'Super Grandparents' Can Stress Less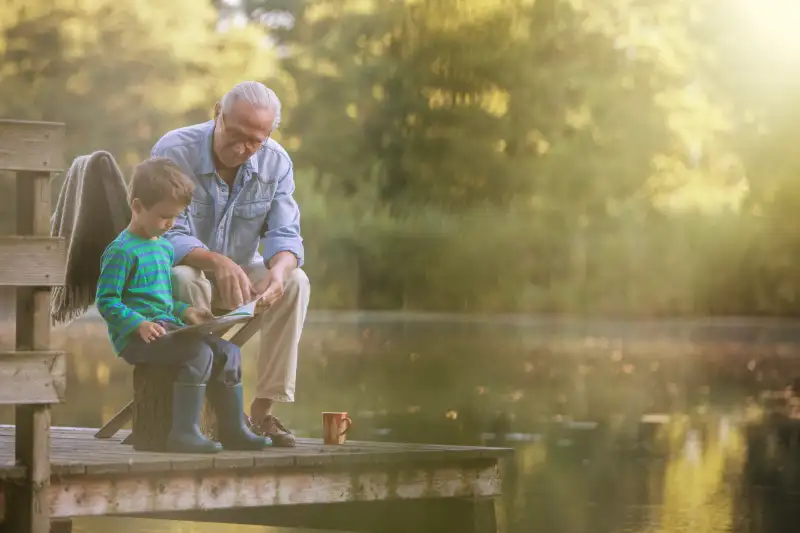 Tom Merton—Getty Images/Caiaimage
Sharon Kotzen is a 73-year-old retiree, but she is hardly taking it easy.
The former guidance counselor from Wallingford, Pennsylvania spends her days helping look after her three grandkids (including toddler twins), taking music and history classes at a local college, and whisking her extended family away for vacations.
Kotzen is part of a new generation of hard-driving "Super Grandparents" that is spending their golden years looking after everyone around them, financially and otherwise.
"I love it, but it is exhausting," said Kotzen.
It is not surprising that Super Grandparents are pitching in so much, since baby boomers are America's wealthiest generation.
By 2020, the wealth of those currently 52 to 70 will peak at more than 50% of the nation's assets, according to the Deloitte Center for Financial Services.
While Kotzen and her peers do it all with a smile, the burdens can take their toll. There are questions about whether we are overloading this generation with responsibilities, just as bodies and minds tend to start slowing down.
Indeed, some 61% of grandparents financially supported adult children in the previous year, according to the "Family Support in Graying Societies" report of the Washington, D.C.-based Pew Research Center.
During the same time frame, 39% helped with errands, housework and home repairs, and 33% pitched in to look after the grandkids.
"We found all kinds of support flowing across generations," said Kim Parker, Pew's director of social trends research. "The numbers are high - and they get even higher in difficult economic times."
The vast majority of those surveyed say it is "rewarding" to be helping out their kids and grandkids in myriad ways. Still, 30% said providing so much help was "stressful," and 14% said they were being asked to do "too much."
"I'm seeing way too many cases where grandparents are being asked to shoulder the burdens of their adult children," said Edward Vargo, a financial planner in Westlake, Ohio.
Keeping that in mind, here are some coping tips for stressed-out grandparents:
Practice saying 'no'
It is okay to say it, and in fact, your adult children would want to know if you are getting overwhelmed. After all, if you go bust supporting various family members, who will have to support you in the years to come? Those same family members.
"They never give their children any indication they are stressed or the burden is too great," said Vargo.
Avoid recurring costs
There are different ways to help, some more punishing to your 401(k) than others. Try to avoid "recurring" expenses, things like covering the monthly mortgage, which 38% of grandparents report in the Pew survey.
Instead, make occasional contributions depending on your financial capacity. If your investments have had a good run in 2016, for instance, decide over the coming holidays whether you have more breathing room to be generous.
Retain asset control
If you want to make sure your financial contributions are going to the right place, set up college savings plans for the grandkids. In fact grandparents are the account owners of 13% of the almost 13 million 529 accounts as of June 2016, according to research firm Strategic Insight. As the account owner, you also have discretion over which investment options to select within those funds.
Non-financial help
If your retirement savings are a little skinny, work on preserving those but assist in other ways.
"Some grandparents may be able to do more in terms of contributing financially, and others might be able to help with things like carpools and homework," said Marguerita Cheng, a financial planner in Potomac, Maryland.
As for Sharon Kotzen, her words of advice for other Super Grandparents like herself are about attitude: "Number one, you need to be in good health, because it is physically stressful," she says.
"Number two, you have to want to do it. If you do it resentfully, it is not going to work."