Grateful Dead Tickets Once Priced in the Thousands Now Sell for $19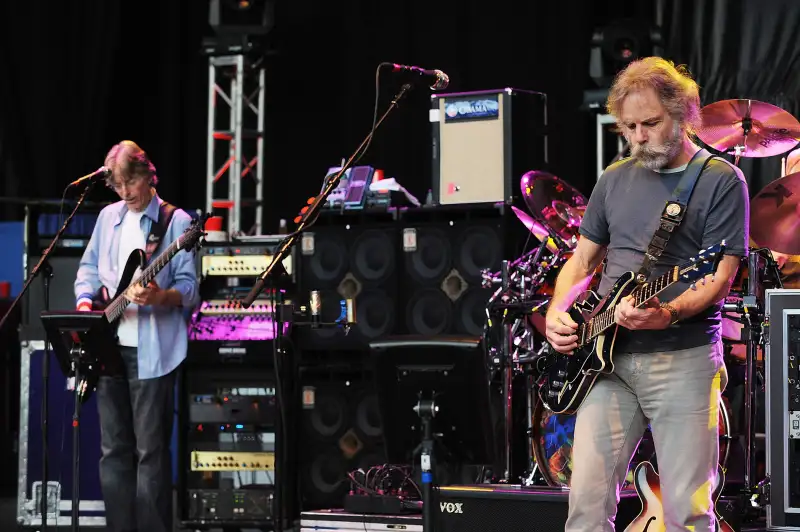 C. Flanigan—FilmMagic/Getty Images
Not long ago, tickets to this summer's much-anticipated Grateful Dead reunion shows were averaging $2,000 apiece, and some sellers were asking more than $100,000 for three-day passes to the event. Fast-forward to late June, however, and it's easy enough to buy a ticket for this upcoming weekend's shows for less than the cost of a concert T-shirt.
The madness kicked off in early 2015, when the Grateful Dead announced it would play a few 50th anniversary reunion shows this summer featuring the "core four" members of the band plus special guests including Phish's Trey Anastasio. Originally, the plan was for a grand total of three final "Fare Thee Well" shows only at Chicago's Soldier Field, the last venue Jerry Garcia played with the Dead shortly before he died of a heart attack in 1995.
When tickets went on sale via Ticketmaster in February, some 500,000 people tried to purchase seats online at face values of between $59.50 to $199.50. All the tickets that were then available sold out almost immediately, and then scalpers took advantage of sky-high demand and very limited supply by asking—and often, it seems, getting—per-ticket prices that could have bought a handful of old VW vans. One seller listed a three-day pass for $116,000 on the secondary market, while at least one buyer paid $13,000 for a single ticket to the final show on Sunday, July 5.
Within a few weeks, the Dead announced a pair of "warm-up" shows on its home turf in northern California, at Levi's Stadium in Santa Clara on June 27-28. At first, it was assumed that hotel and ticket prices for both locations would soar, as would demand for the shows on pay-per-view TV.
Based on the latest ticket prices on the secondary market, quite the opposite is true, at least for the California shows. Over the weekend, the local NBC affiliate reported that Grateful Dead tickets for the show on Saturday, June 27, at Levi's Stadium were being resold for $35 online, while tickets for Sunday were going for as little as $27.
As of Monday afternoon, sellers were listing tickets on the secondary resale site StubHub priced starting at $30 for the Saturday show in California. Ticket prices were listed from a mere $20.33 for the show on Sunday, June 28. On Tuesday morning, prices for the Santa Clara shows dropped yet again, down to $27.25 for Saturday and just $19 per ticket for Sunday. That's with all taxes and fees included, mind you.
Prices for the shows in Chicago have retreated as well, though not quite so low. Tickets could be had for $200 apiece for each of the shows on Friday, Saturday, and Sunday (July 3-5), while three-day passes were listed starting at just under $600. That's not cheap by any means. But it's quite a deal compared to $116,000.
Read next: Here Are 4 of the Grateful Dead's Best Shows Ever