This Woman Used Grocery Store Rewards to Score a Free Exotic Vacation. Here's How She Did It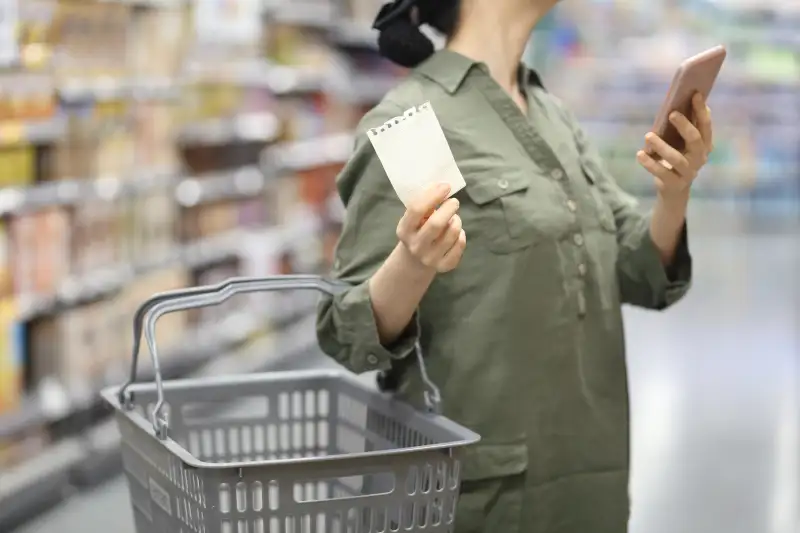 This week's column comes to you from the white sand beaches of the South Ari atoll in the Indian Ocean, where I'm spending a week at the Conrad Hilton Maldives Rangali Island celebrating with my friend as she finishes her doctoral degree.
The sea here is 50 different shades of blue, and island life is quiet, yet amazing. I've spent my days watching sunrises and sunsets, diving with manta rays, swimming between islands, and watching black tip reef sharks scurry underneath my bungalow. As usual, I feel like I'm on a millionaire's vacation despite my bargain-loving budget.
Normally when I write about my trips, I tell you how I earned or spend my credit card rewards points to foot the bills. On this trip, however, I'm a points-and-miles freeloader. Here in the Maldives I'm tagging along on the coattails of my friend's rewards-earning efforts – at the grocery store.
My friend Robin Mays has been enchanted with the idea of a holiday in the Maldives for years. In fact, she's been planning this trip nearly as long as she's been working on her doctorate.
Nearly three years ago, Mays decided that she was ready to make her Maldives Dream Trip happen. Unfortunately, this was also about the same time when she quit her work to become a full-time student. How to plan for a fancy trip without an income?
Start with an awards earning strategy
Rather than starting to save money – as most people do when they begin to plan ahead for a big "once-in-a lifetime" vacation – Mays got smart and created an awards-earning strategy.
"I'd wanted to go to the Maldives for years, and when I saw an offer for a 100,000-point sign-up bonus on a Hilton Honors credit card, the trip felt like it could finally be a reality for me – even on a full-time student budget," she said.
After picking the Maldives Hilton as her destination, Mays developed her plan: Earn enough points on her Hilton credit card to pay for four nights at the hotel, and take advantage of the Hilton property group's fifth night free benefit.
At 95,000 points per night Mays calculated that five nights (4 nights + 1 free) in the Maldives tallied up to 380,000 Hilton Honors points – not a small points-earning undertaking, but still a bargain compared to the rack rate of over $1,200 per night at the hotel.
Her first order of business was to get the Hilton American Express credit card and meet the minimum spend. This earned her the first big deposit into her dream trip bank account – a 100,000-point bonus, and enough points to cover that first night listening to the waves lull you to sleep in an overwater bungalow.
Earn points on each trip to the supermarket
Accruing the next 280,000 points was a longer game for Mays. As a student who doesn't spend a lot of money outside of tuition and the daily necessities, she knew she'd have to take a slow-and-steady earning approach.
Mays' secret weapon for points earning became her local supermarket. It was the place where she and her boyfriend spent most of their money, and conveniently it was also the place where where her Hilton Honors American Express earned her the highest category bonus: 6x points for every dollar she spent.
(At the time Mays started grocery shopping to bank points, she was using the Hilton Honors Surpass card, which has now transitioned to the Hilton Honors Ascend card and is still offering a 100,000-point sign-up bonus).
As Mays' weekly grocery bills of a couple hundred dollars added up, so did the points balance in her Hilton Honors account.
"Earning felt slow at first, but over time we got smarter and realized all of things we could buy from the grocery store," Mays said. "When I realized I could buy gift cards at the supermarket for the other places where I spend money, like Amazon and Uber, we started earning even faster.
"One lesson I learned the hard way is that grocery store supercenters like Walmart and Fred Meyer often don't qualify for the 6x supermarket bonus because of the way they are coded on my credit card bill," Mays said. "Once I learned this, I shifted my shopping to a traditional supermarket to make sure I'd earn points twice as fast."
Earning Hilton Diamond status
During 2017, in her final year of strategic spending, Mays made an extra effort to charge as much as she could on her Hilton card to reach the threshold of $40,000 in qualifying purchases that would get her an upgrade to complimentary Hilton Diamond elite status.
Normally this level of status requires you to stay either 30 times or 60 nights a year in Hilton hotels – and comes with benefits commensurate to this level of loyalty.
These extra spending efforts definitely paid off. As a Diamond member at the Hilton Conrad Maldives we got an upgrade to an overwater bungalow, a designated concierge to assist during our stay, and daily free breakfast, tea time and evening happy hour.
This is a huge savings on food at an ocean-locked resort where drinks are $27-plus apiece and dinner events run $275-plus per person.
Boosting the points balance with transfers
When I decided to join Mays for her dream trip to celebrate the completion of her dissertation because her boyfriend wasn't available to come (thanks, Matt!), we decided to add an extra night to the stay to make our travel dates work.
To accomplish this, we needed to pull together an extra 95,000 points – without spending an extra year of grocery shopping.
Hilton allows point transfers with no cost up to six transactions, and 2 million points per year through a simple form on the Hilton website. I transferred to Mays' account the full balance of 68,000 points in my Hilton account.
This transfer took just over 24 hours to complete, so if you need Hilton points from someone else, be sure to give yourself enough time.
Since we were still 27,000 points short for the sixth night, we had to get creative. With limited options of points that transfer to Hilton, we opted to transfer American Express Membership Rewards points to fill the gap.
With a transfer rate of 1 Membership Rewards point to 1 Hilton Honors point, the value of the transfer rate isn't great. In this case, we needed the points in a short period of time for a specific reason, and this was the best option and an instantaneous transfer.
By the way, the American Express Premier Gold Card earns 2x points at grocery stores and is another great option to earn free travel for household expenses.
Bottom line? Without much effort we were able to add on a sixth night to the reservation, and as I sit here on my deck listening to the waves wash under my bungalow, I can assure you the every single bit of effort, and every single supermarket run that went into planning this holiday in Paradise was absolutely worth it.
Shop your way to your own exotic holiday
The actions that my friend took to earn her Maldivian holiday were pretty simple and replicable for anyone who would rather shop their way to an exotic island adventure than pay $7,000+ for a hotel room.
Here's how to get started: Choose the right card for the trip you want, and consistently work toward the miles.
If the Conrad Maldives is on your bucket list, and grocery shopping is regularly on your to-do list, check out the Hilton Honors Ascend American Express card. The card has a great sign-up bonus after meeting a minimum spend and also earns 6x points at U.S. gas stations and dining out, giving you many ways to add up your points.
If you're keen on this trip but not keen on grocery shopping, the brand new upgraded version of this card, the Hilton Honors Aspire card earns 7x points for dining out, in addition to a 100,000-point sign-up bonus after meeting the minimum spend, a free weekend night (which can be used in the Maldives), and a $250 resort credit.
Pointers on earning points for hotel stays and flights
Want to earn the points more quickly? Team up with a friend and both get a new credit card – you don't want to go to the Maldives alone anyway.
If you can both bank a 100,000-point sign-up bonus in the first 90 days, you'll already be more than halfway to your goal. Then once you've got enough points in your separate accounts for two nights each, transfer the points balance into one person's account to take advantage of Hilton's fifth night free when you book four nights on points.
If you've got the Hilton Ascend card, you'll automatically have Hilton Honors Gold status, but if you want to level up to Diamond before the big trip you've got three options: Reach the $40,000 spending threshold on the Ascend card, look for a status match opportunity if you've already got top-tier status in another hotel program, or get the Hilton Honors Aspire card which comes with automatic Hilton Diamond status.
Next time you're standing in your favorite supermarket's checkout line, don't waste time reading the tabloids. Start dreaming of where your groceries could get you. In fact, you may start looking forward to running out to buy bread and eggs.
P.S. You can fly to the Maldives on rewards points! I got there on Singapore Airlines, booked with Chase Ultimate Rewards points transferred to Singapore Airlines' KrisFlyer program, and my flight home is on Etihad, booked through American Airlines with AAdvantage miles from my Barclays AAdvantage Aviator Red card.
This article originally appeared on CreditCards.com.